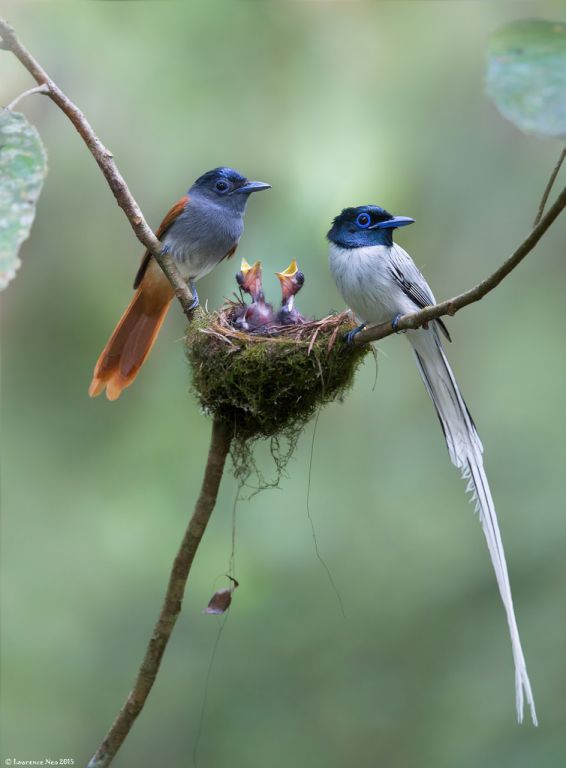 Asian paradise flycatchers occur naturally from Turkestan in the east to Manchuria, south to India and Sri Lanka, and west to the Malay Archipelago, where they inhabit the islands of Sumba and Alor (Lesser Sundas). In Singapore, these birds are now regionally extinct. Tramps have been reported in Korea and the Maldives, where they are rare.
There are chestnut-brown and white feathered birds in their distribution area as well as intermediate forms whose occurrences differ geographically.
Rufusphasenvögel live in the extreme southeast of their natural circulation area. Intermediate forms occur in India and, to a lesser extent, in China. Intermediates are rare or missing elsewhere.
Migration population travels south to spend the winters in tropical Asia. In southern India and Sri Lanka there are both migration and population populations.
They inhabit dense forests and wooded areas.