Rhinos aren't the only animals adorned with impressive horns.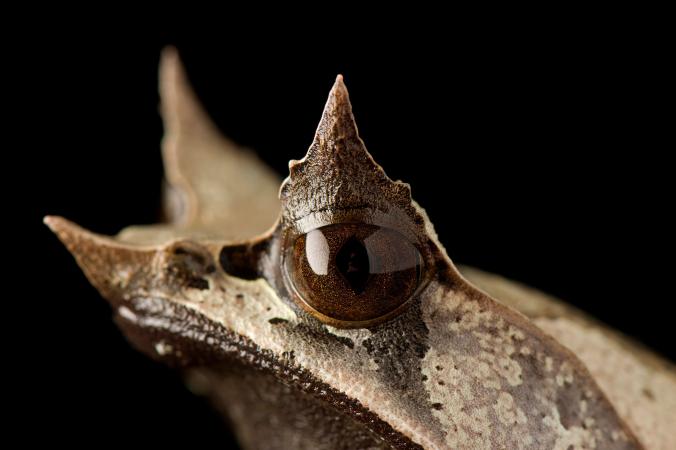 The upper eyelids and snout of the Malaysian horned leaf frog protrude sharply from its head, creating the illusion of horns.
Male Nubian ibex ram one another with their long curved horns during battles for dominance. These majestic desert-dwelling goats also use their horns to intimidate potential predators.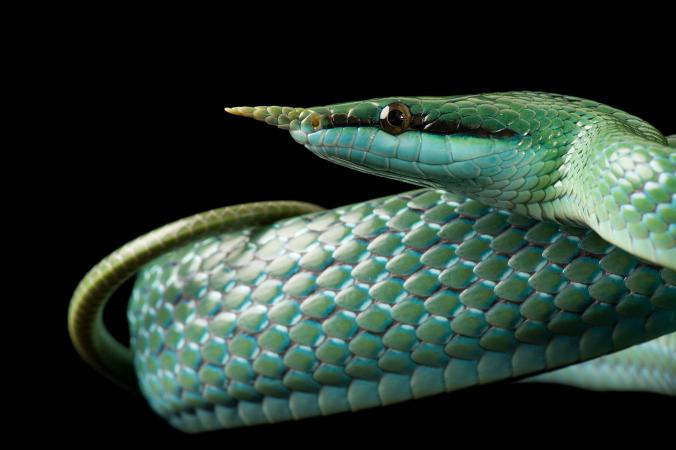 The aptly named rhinoceros ratsnake sports a rhino-like protrusion on the end of its snout. Herpetologists aren't sure what purpose the horn serves, but the scaled ornamentation certainly sets this snake apart from others on the rain forest floor.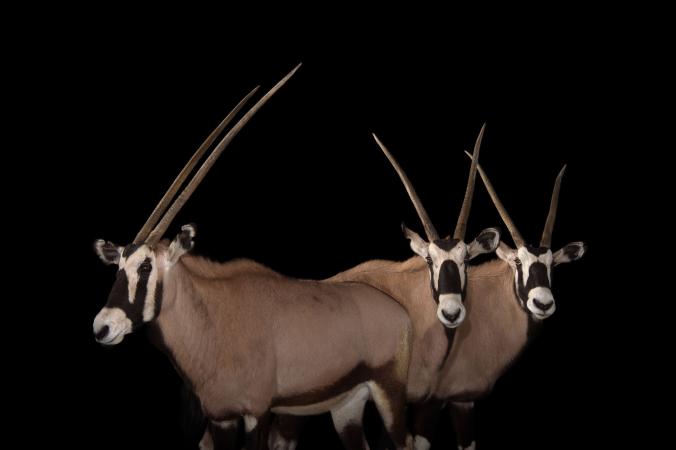 The spectacular spiraled horns sported by the South African oryx make them a target for trophy hunters. Females use their horns to fight off predators, while males use them to keep other males out of their territory.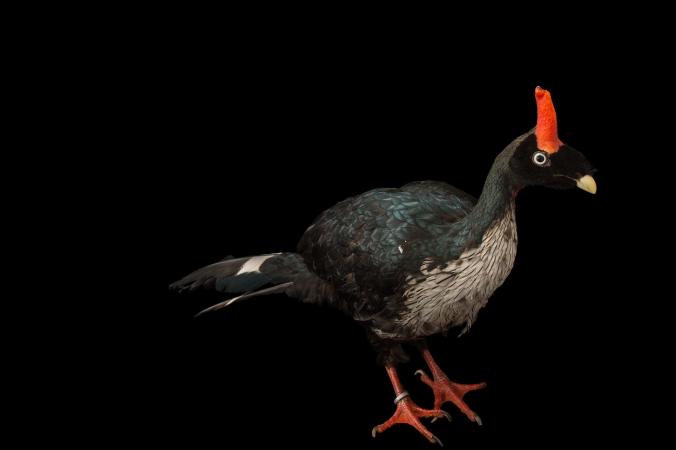 The horned guan does not have a true horn, nor is it a true guan. Its "horn" is merely a flap of brightly colored skin that helps it stand out amongst the colorful cloud forest foliage. This member of the Cracid family inhabits South and Central America, and spends most of its time in trees, feeding on fruit and leaves.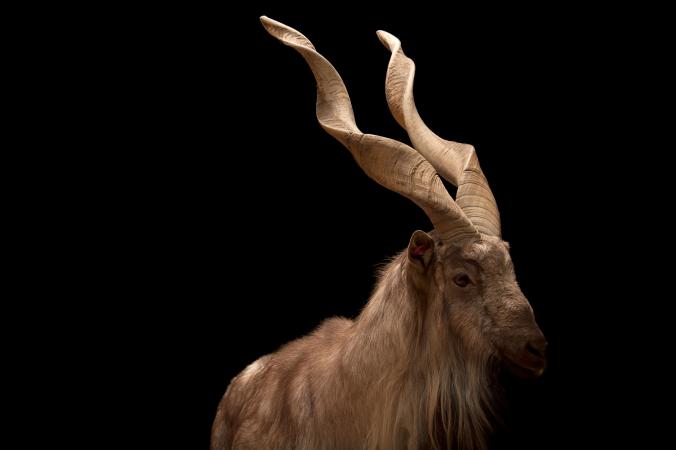 The corkscrew-like horns of the bukharan markhor are coveted by trophy hunters, which is why the species is endangered throughout its range in South and Central Asia. Male bukharan horns can reach 63 inches (1.6 meters) in length, and some cultures believe they have medicinal properties.
The four pointy horns that protrude from the snout of the four-horned chameleon add to the animal's already dragon-like appearance. These resilient reptiles can sport six or more horns at any given time. However, these horns are fragile and can easily be broken off.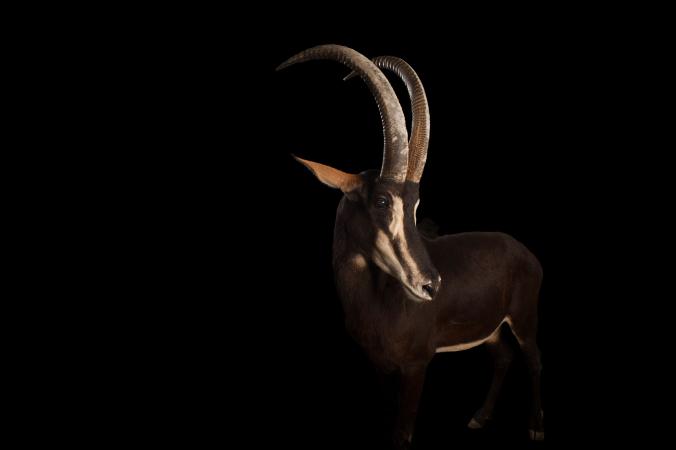 Both male and female sable antelope posses a pair of ringed horns that arch elegantly toward their backs. Males sport slightly longer horns than females, which can reach 65 inches (1.6 meters) in length. When two of these African mammals go head to head, they drop to their knees and butt horns.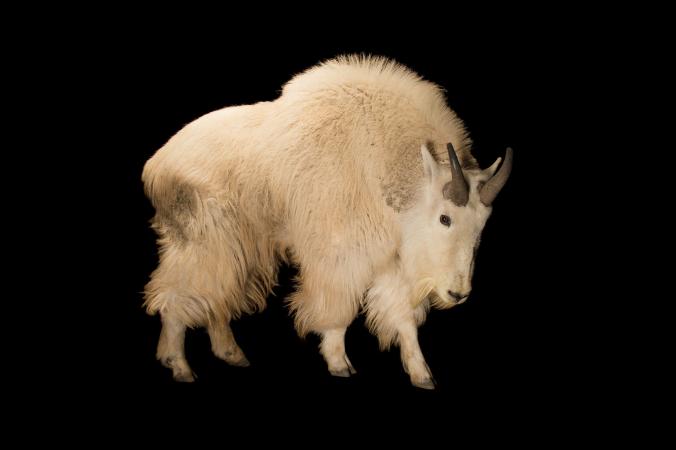 This male mountain goat shows off its stubby set of black horns. These high-altitude animals live atop North America's tallest mountains. Males and females are equipped with beards and horns, and both use them well. Both sexes intimidate their rivals by bowing their heads to show off their surprisingly sharp horns.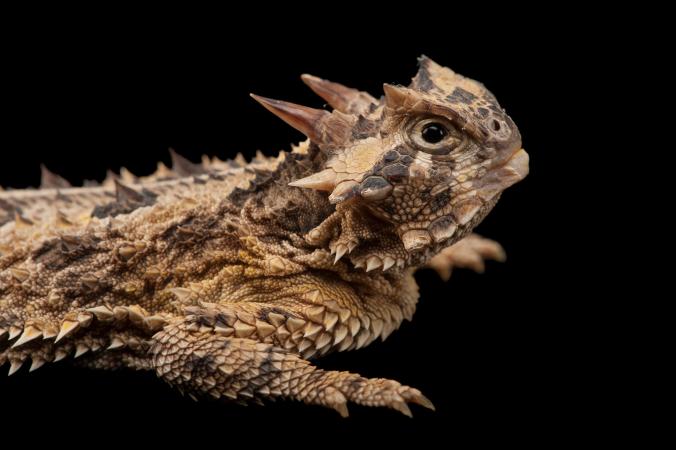 The Texas horned lizard is well-equipped to defend itself against predators. In addition to a set of sharp horns, which are an extension of its skull, this lizard is covered in spikes that protrude outward when it feels threatened. The American reptile can also squirt a foul-tasting liquid from the corners of its eyes.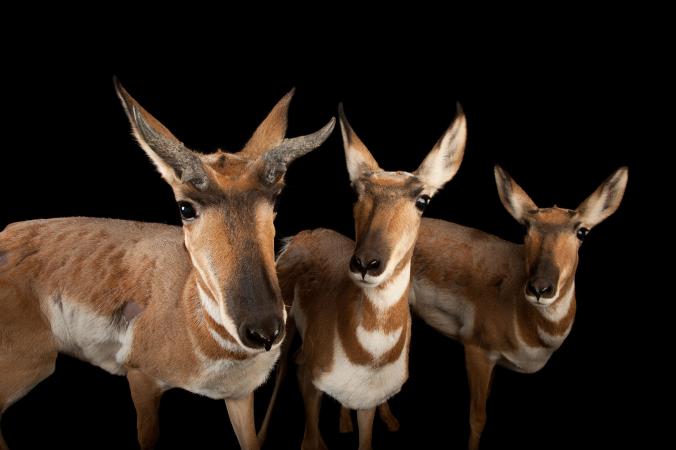 Pronghorn antelope have a unique set of branched "horns" that can grow up to a foot long. These "horns" are neither true horns nor antlers, but bony extensions of their cranium. Male pronghorns use these pointy protrusions during bouts with rival males.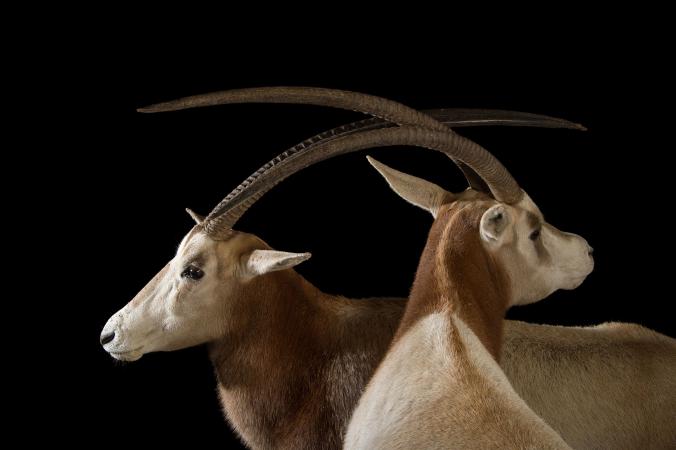 Two scimitar-horned oryxes showing off their long, sharp-tipped horns. All scimitar-horned oryx have a set of impressive ribbed horns that can extend several feet. These desert-adapted antelopes roam Africa's dryest regions, where they sometimes do not drink for months at a time.