Rhinos aren't the only animals adorned with impressive horns.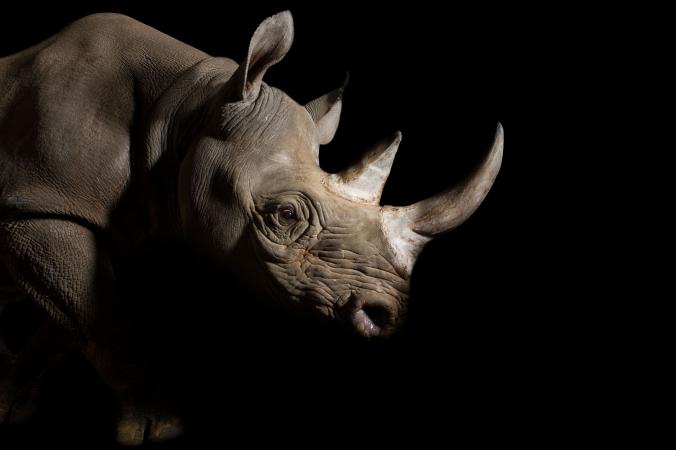 The eastern black rhino is adorned with an elegant set of hefty horns. Poachers will risk life and limb to get their hands on rhino horn, and as a result, the eastern black rhino is critically endangered. Rhino horn is used in traditional Chinese medicines, but there is no evidence to support the idea that the material has any medicinal value.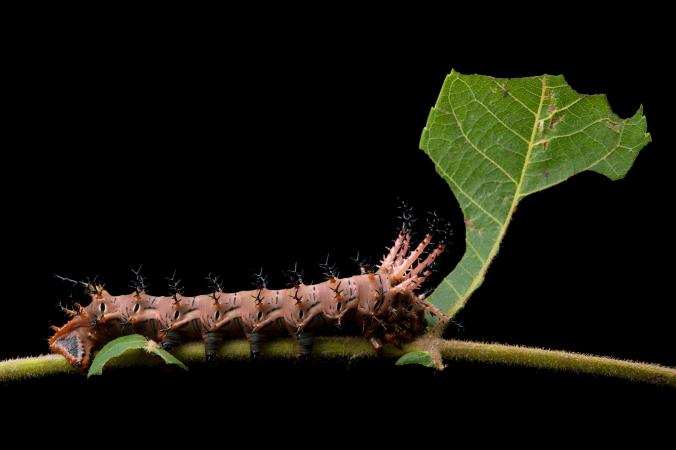 The hickory horned devil caterpillar is the larval stage of the regal moth, which is among the largest moths in North America. Despite this prickly caterpillar's menacing appearance, it is completely harmless. These caterpillars molt four times before they metamorphize. The final molt produces a caterpillar with tubular, black-tipped horn-like appendages.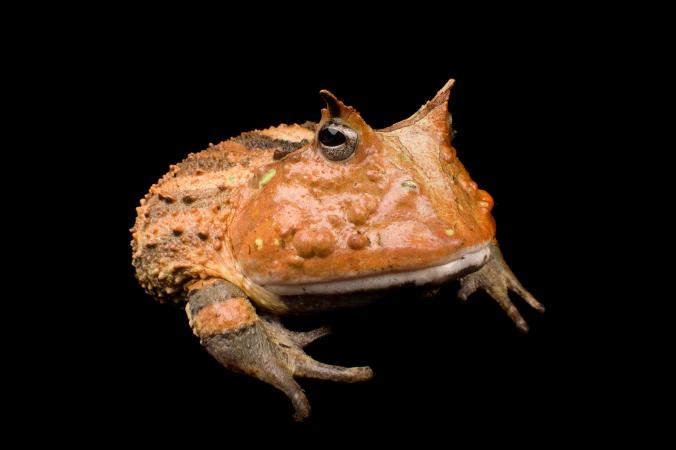 The "horns" of the horned frog are extensions of the amphibians' brow. These devilish creatures have a famously strong bite and sticky tongue, which they use to take down insects and rodents.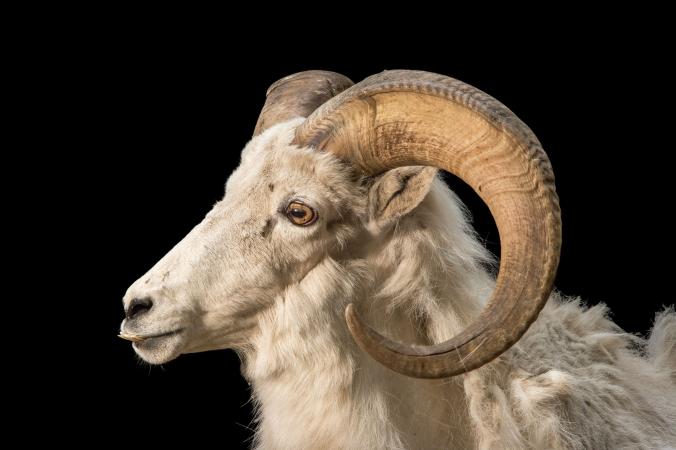 The dall, or thin horn sheep, can be found roaming the subarctic mountain ranges that stretch from Alaska to Canada. Males use their thick, yellow-tinted horns to ward off rivals, and on occasion, to knock predators over the edges of cliffs.
Most, but not all horned desert vipers have "horns." These venomous, desert-dwelling vipers can be found slithering through sandy deserts in Africa and the Middle East.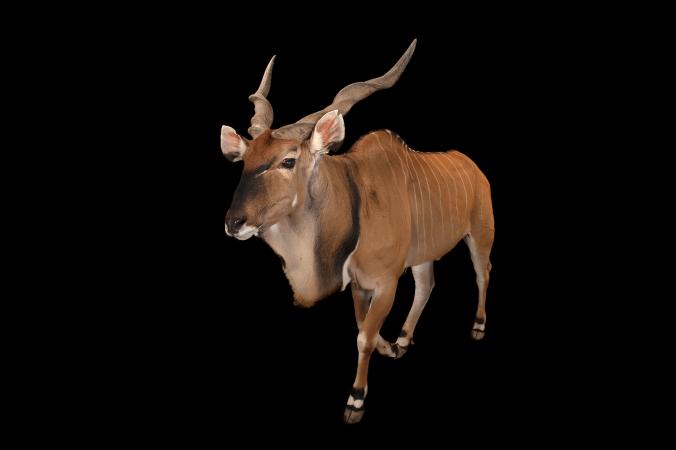 An Eastern giant eland shows off its arresting coloration and tightly spiraled horns. The "giant" in its name refers to its massive horns, which can reach four feet (1.2 meters) in length in males. These elegant antelopes are becoming more scarce in their native African range as a result of excessive hunting and habitat loss.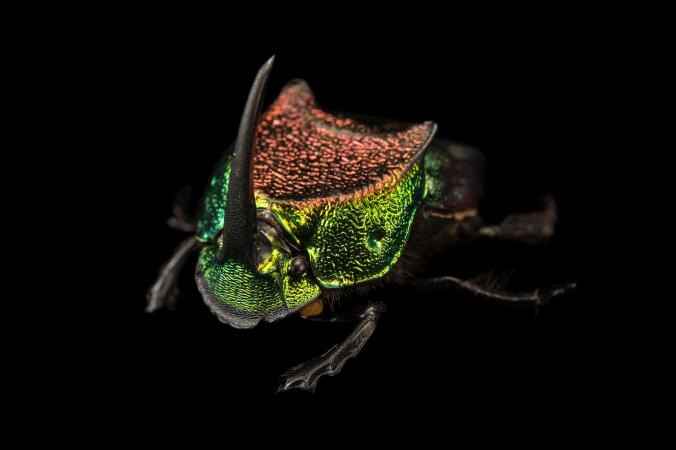 The metallic color and disproportionately large horns make male rainbow scarabs easy to identify. These horns are used in fights with rivals and may also play a role in attracting a mate. Rainbow scarabs are the better-looking cousins of the North American dung beetle and a favorite among insect collectors.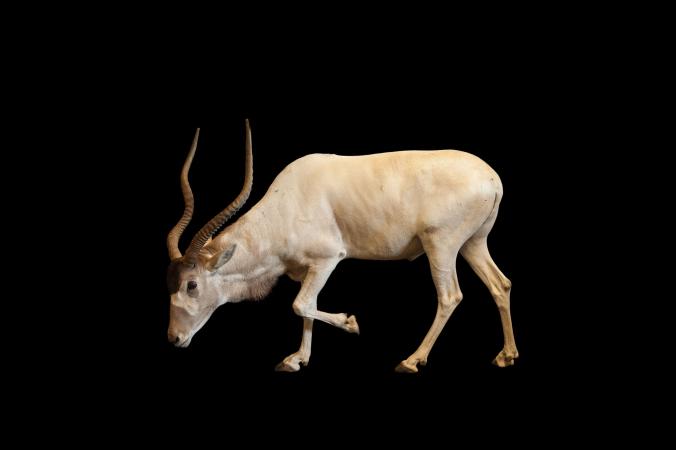 The addax is a critically endangered species of antelope found only in the Sahara desert and parts of Morocco. Between their long twisted horns, which can reach close to three feet in length, is a tuft of dark hair. Sometimes called screw horn antelope, addaxes are slow-moving and docile, which makes them an easy target for trophy hunters.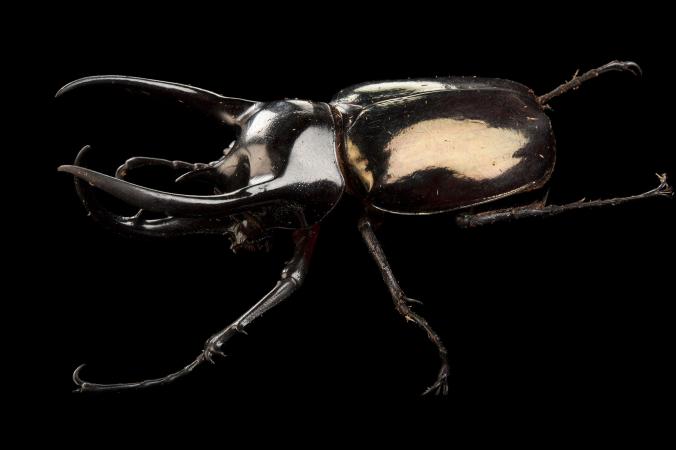 Male Atlas beetles have three smooth, slender horns on their head and thorax that they use in fights with other males. These Southeast Asian natives are named after the Greek god Atlas, who was condemned to hold up the sky for eternity.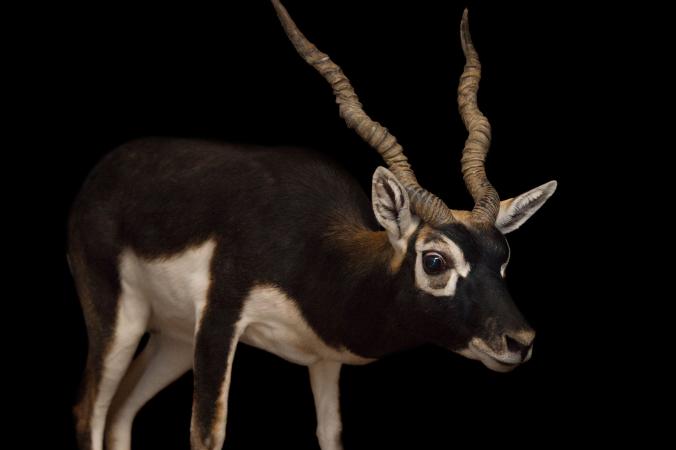 A blackbuck from the Ellen Trout Zoo leans close to the camera. The long, ringed horns of the blackbuck, or Indian antelope, can reach nearly three feet (about a meter) in length. All males and some females have horns. Males push one another with their horns during battles for dominance.