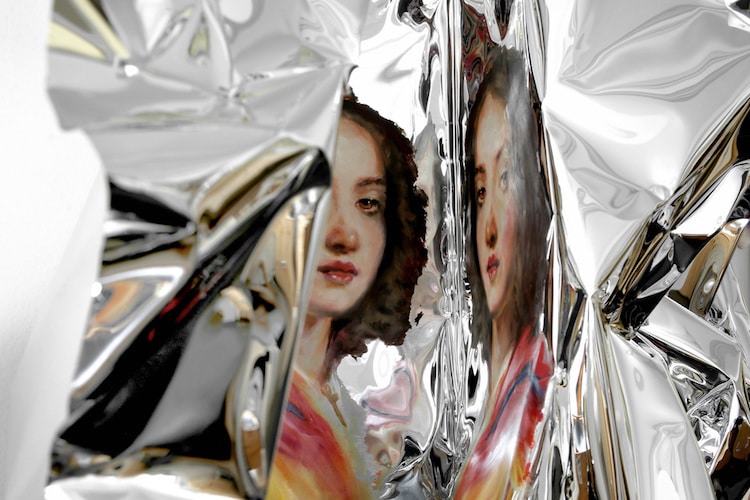 Inspired by the work of oldmasters, Austrian painterMartin C. Herbstcreates classical portraiture with unconventional methods. With his seriesHidden Treasures, crumpledaluminum surfaces are painted with portraits that distort and reflect according to the position of the spectator. His subjects peek mysteriously from the aluminum folds, their features casting color along the silvery surface.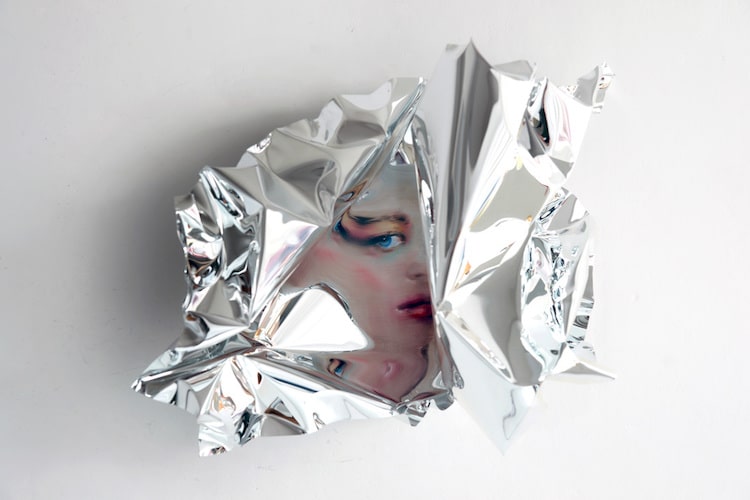 "These reflected paintings are a unique contribution to the centuries-old art-historical and philosophical theory of painting as a mirror of the world," Herbst explains. "In the Hidden Treasureseries, painting and mirror are amalgamated, transforming tangible paint into an ephemeral and virtual manifestation."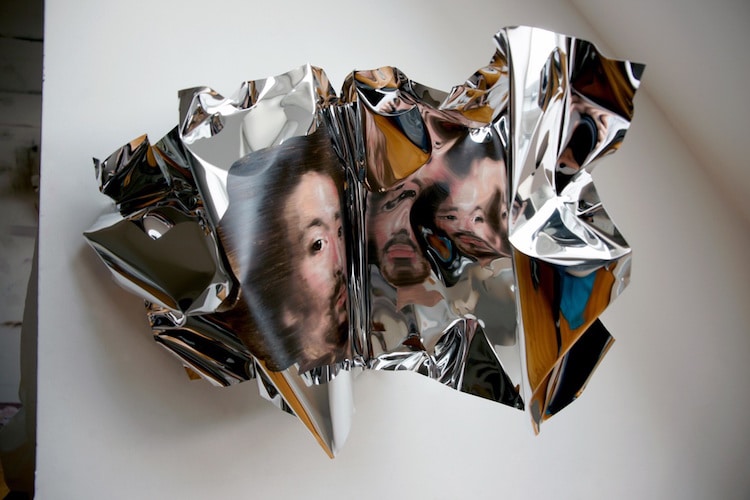 The oil paintings force viewers to study the portraits mainly as a reflection, one which is animated by the uneven, folded surface. Touches of Rembrandt, Velazquez, and Parmigianino sneak into Herbst's work. These Mannerist and Baroque masters are a starting point for Herbst to push the boundaries of painting, where he straddles the line between its two-dimensional origins and three-dimensional possibilities.