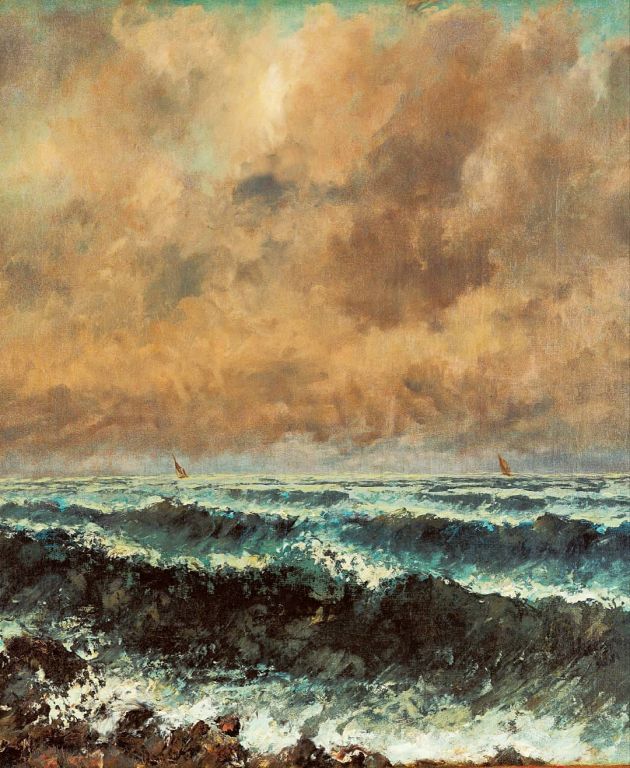 Gustave Courbet (1819–1877): Autumn Sea, 1867, oil on canvas, 54.0 × 73.0 cm, Ohara Museum of Art, Kurashiki, Japan . . .
Courbet firmly believed to draw what could be seen. He draw paintings of nature in the mountains; of animals, and seascapes while creating innovative works at the same time.
The artist painted many works depicting the coast of the English Channel at Tourville and Etretat in the latter half of the 1860s. This coastline provided the stage for works by Corot, Boudin and Monet, and these artists were dubbed the Saint-Siméon Group after a site in this region. Courbet was one of the most active members of this group. In 1868 Courbet, Manet, Monet and Boudin participated in the International Seascape Exhibition in Le Havre.
This "Autumn Sea" was painted at a shore of Normandy. Courbet accurately grasped moments here when the sea was tossed around by the weather.