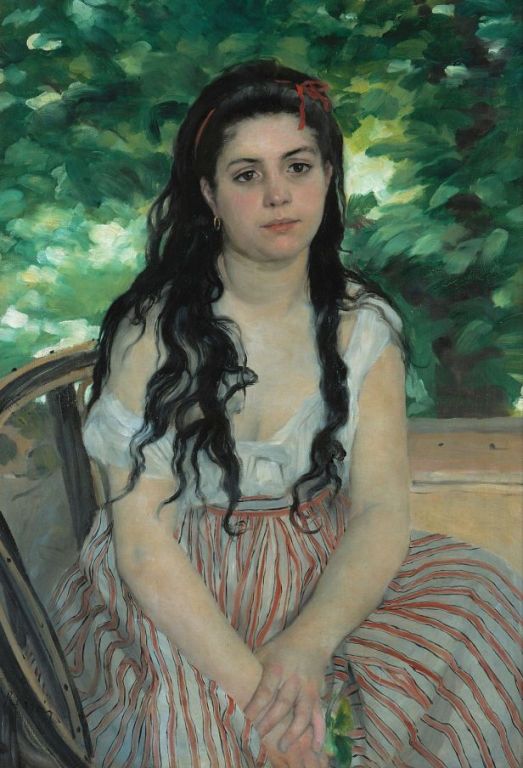 "In the Summer" by Pierre-Auguste Renoir is a portrait of the twenty-year-old Lise Tréhot, who was Renoir's companion from about 1866 to 1871. He painted her at least 23 times, including Lise with a 1867 painted parasol Renoir's first major critical success at the Paris Salon in 1868. This success inspired Renoir to paint her again, this time in a more informal and intimate style.
The portrait shows a young woman in casual clothes sitting in a chair with lots of green. Lise is carefully crafted, but the background is roughly sketched with bold strokes of color in broad brushstrokes suggesting sunlit leaves. A thin red hair band holds her hair back from her face, and wavy strands fall loosely over her shoulders. Her arms are in her lap, with a few green leaves in her right hand. Lise has a distant expression and looks into the distance.
Lise Tréhot (1848-1922) was a French art model who posed for Renoir during his early salon period from 1866 to 1872. She was the model for almost all of Renoir's work with female figures at the time. Tréhot later married Georges Brière de l'Isle in 1883 and raised four children.