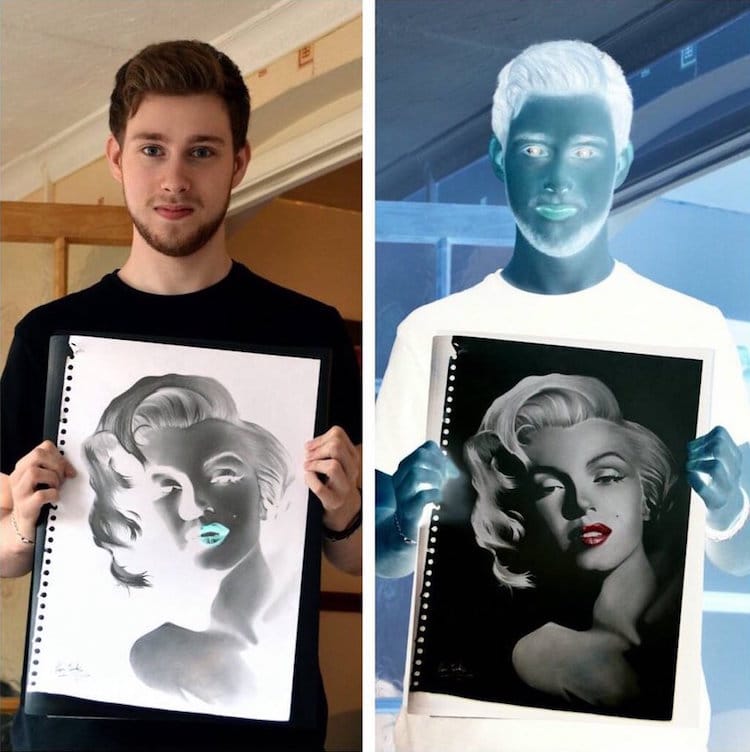 Artist Liam York creates impressive "negative drawings" that reveal realistic portraits when inverted.
Artist Liam York creates mesmerizing portraits that appear to magically come to life when the colors are inverted. Known as "negative drawings," the young artist's sketches showcase his experimental approach to art and his awe-inspiring drawing abilities.
To create these inverted drawings, York works from photographs. He meticulously draws each depiction, employing a reversed color palette in order to reproduce each piece as a negative. Once each portrait is complete, York takes a picture of it. He then digitally inverts the photograph, revealing a surprisingly realistic and strikingly detailed black-and-white portrait.