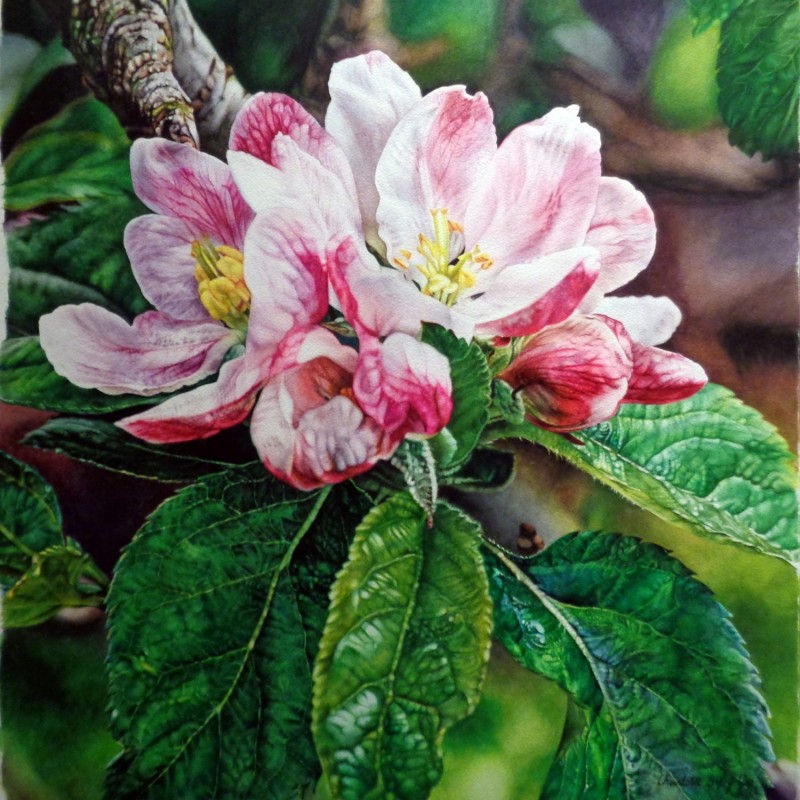 Born in 1958, Charlotte Yep, a portrait artist, came from a family that appreciated the arts including her great grandfather who was a wood carver and an art teacher. Both of her parents and sisters were musical. Her father was a botanist, and she grew up on a seed farm, where her love of nature flourished at an early age and transferred to creativity in many media and subjects.
Charlotte was born and raised in California's Silicon Valley. Charlotte cannot remember a time when she wasn't drawing, painting, or simply creating. While growing up, she took many art classes and studied at San Jose State University.
Although she has worked with many different mediums, watercolors are her favorite.
Generations of Charlotte's family were involved in the arts, specializing in woodcarving, painting, studying and teaching art, and also playing, singing and composing music. Charlotte herself studied piano for twelve years.
Although Charlotte appreciates several artists, it was Georgia O'Keefe that inspired her to paint large, detailed, over scale flowers. Her love of animals led her to paint wildlife and pets, capturing their beauty and personalities. She has painted athletes in action such as Joe Montana, Kristi Yamaguchi and Jerry Rice. In addition, she has been commissioned to do private portraits.
Using the effects of light and shade on her subjects to capture the essence of life is seen throughout her work. She emphasizes every detail as she creates a photographic realism from the medium. As a portrait artist Yep brings photographic realism to her medium in the many commissions she has done of noted figures.
Charlotte Bixby Yep's work has been displayed at many one-woman shows around Northern California, featured in galleries and shows in California and Hawaii, and graces homes and businesses throughout the country. A 30 minute documentary highlighting her career, "Charlotte Bixby Yep – Painter of Life" aired on PBS TV.
After 10 years as a dental technician she went on to pursue her career as an artist. Charlotte admired the impressionists and was particularly inspired by Georgia O Keeffe in her painting of large, overscale pieces.