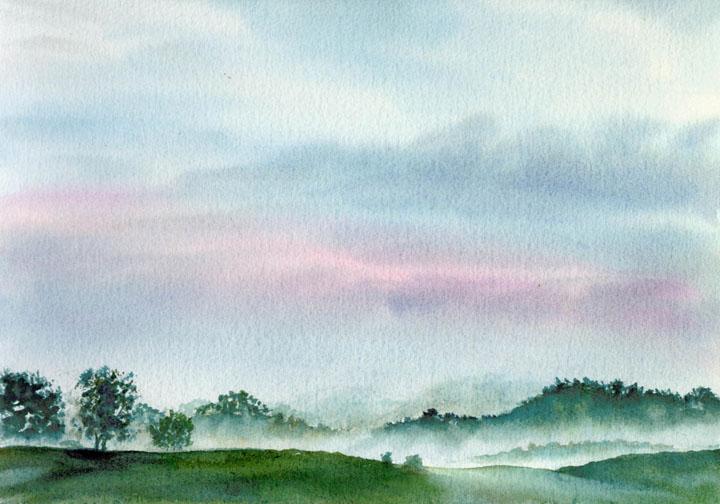 Smokey Mountains By Douglas Winslow, Watercolor Painting
Douglas Winslow is a professor emeritus of Civil Engineering at Purdue University in West Lafayette, Indiana, U.S.A. where he still lives.
He has been turning wooden bowls for about 10 years, and painting watercolors for about 20 years. He has taught watercolor painting classes.
His bowls are turned from wood species common in Indiana. Most of his bowls are turned directly from wet, or green, wood. As these bowls finish drying after turning, they distort in interesting and somewhat unexpected ways making bowls that are slightly oval and have undulating lips. He particularly enjoys these unpredictable, and more natural shapes where the wood has particpated in the final shape of the bowl.
He and his wife have been fortunate to be able to travel to a wide variety of interesting places throughout the world. He has painted during these trips and some of his best memories of the trips are the places where he has painted and the people he has met as a result of his painting. Among his favored subjects are seascapes, landscapes and skies. He especially enjoys painting on site and outside, "en plein air". He has painted on all seven continents and, of them, Antarctica is his favorite. His painting awards include a Merit Award, a First Place and a Best of Show in juried competitions.
His paintings are in corporate and business offices, and private collections both in the United States (35 states) and a number of foreign countries (30) on six continents. His bowls are sold in two galleries in Indiana.