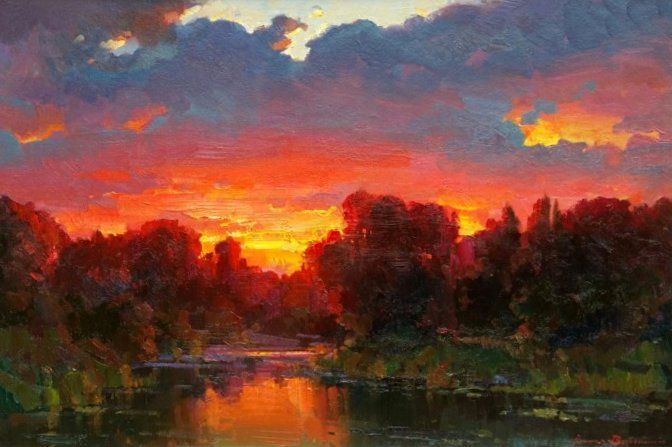 Ovanes Berberian was born in Alaverdy, Armenia, Russia in 1951. Mr. Berberian's father was an important and noted artist in Russia, a member of the Armenian Artists' Society, as well as a theatrical set designer and college art teacher. It was in this environemnt, studyng at his father's art school, that Ovanes achieved the greater portion of his art education.
In the summer of 1977, after the death of the father, the Berberian family, three brothers with their mother, migrated to the United States and settled in California.
In 1981, Ovanes Berberian was awarded a scholarship to further his study in painting techniques with the late master painter and teacher, Sergei Bongart, in Rexburg, Idaho.
Berberian's deep understanding of hues, values, and color relationships, blended with his own special technique of painting makes each one of his works a tour de force.