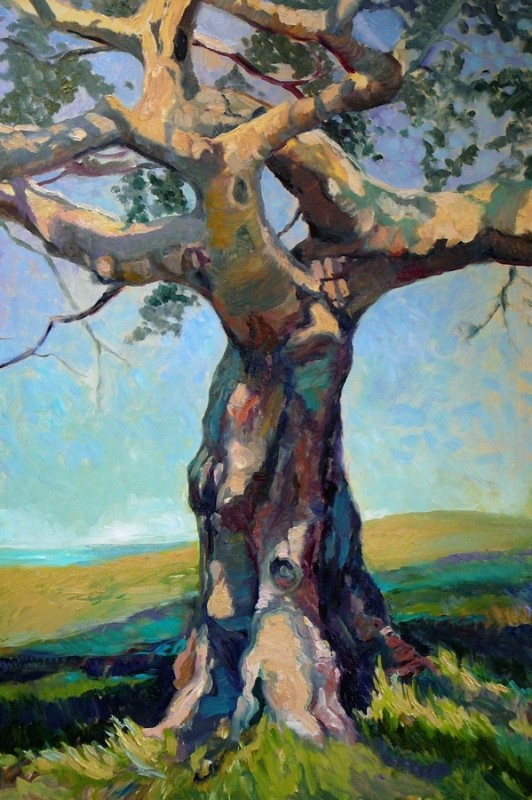 Susan Hubble Pitcairn (1949 — ) fuses inspirational poetry with her vibrant landscapes in oils, acrylics and pastels. Her images express both the particular and the universal.
Since moving to Sedona, Arizona in 2006 Pitcairn has produced a series of multi-media inspirational exhibits with paintings, poems and music. Her first volume of paintings and poems, "The Poetry of Place" (2009) is a rare expression of the inner world of the outer landscape.
A cloud-shrouded mountain expresses strength and endurance in the face of adversity. A winding path encourages us to trust the ever-changing mysteries of life's unknowns. And the vast divides of the Grand Canyon humbles us to life's constant reminders that, in time, all forms dissolve and return to something more elemental and transcendent.
Pitcairn's poetry and artistic symbols frequently emphasize the universal and transcendent. A lifelong student of spiritual philosophies and practice, she believes that the expression of that underlying spirit is the true aim of all the arts, whether we realize it or not.