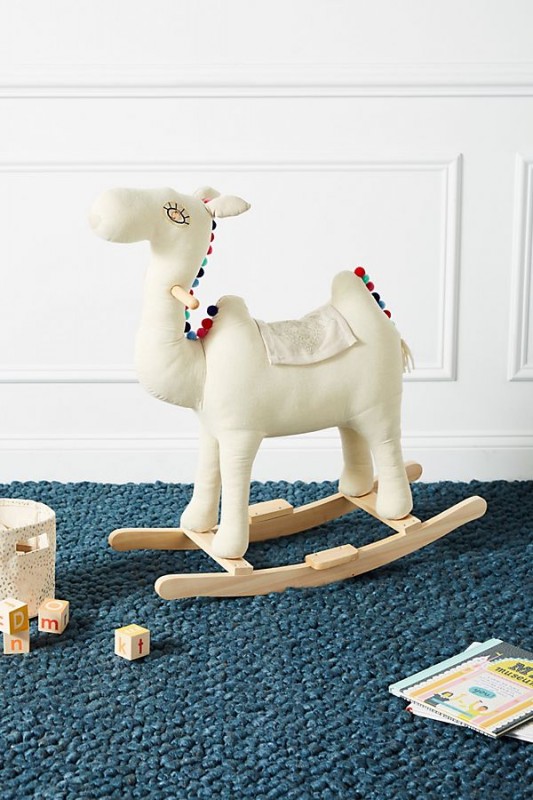 Featuring colorful pom poms and sweetly embroidered details, this camel-shaped rocker is designed by Tamar Mogendorff in collaboration with Anthropologie.
About Tamar Mogendorff
Brooklyn-based designer Tamar Mogendorff's instantly recognizable stitched creations make a lasting impression on children and adults alike. Through her one-of-a-kind "soft sculptures," she reinterprets the natural world and adds her own thoughtful, artistic touches.