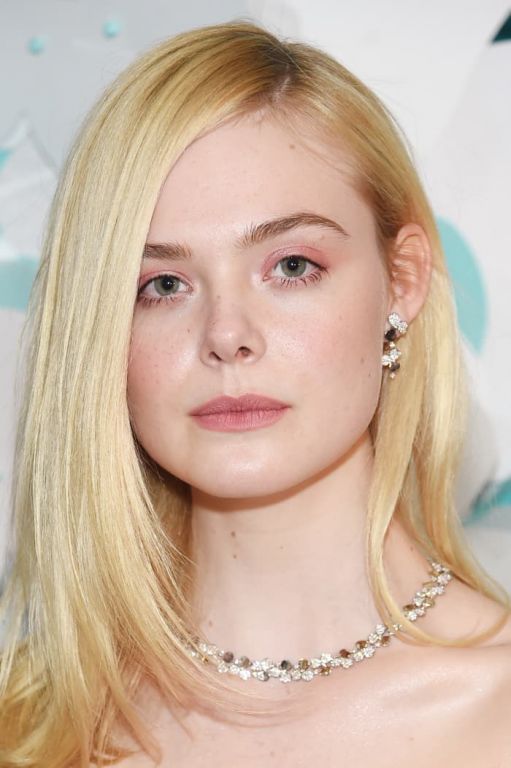 Elle Fanning is an American actress who is best known for her roles in 'Because of Winn-Dixie,' 'We Bought a Zoo,' 'Maleficent' and 'The Beguiled.' Her older sister is actress Dakota Fanning.
Who Is Elle Fanning?
Born in 1998, Elle Fanning is an American actress. She began her career as a toddler, working opposite her older sister, actress Dakota Fanning, in the drama I Am Sam (2001). Two years later, she starred in the family comedy Because of Winn-Dixie (2003) and consistently earned "young daughter" roles in major Hollywood films like Reservation Road (2006) and Babel (2006). In 2007 she took the title role in Phoebe in Wonderland (2008) and made further headway with films like Super 8 (2011) and We Bought a Zoo (2011). However, it wasn't until she starred as Princess Aurora in Disney's blockbuster Maleficent (2014), opposite Angelina Jolie, that she moved into more mature roles, such as in 3 Generations (2015) and The Beguiled (2017).
Sister Dakota Fanning
Four years younger than her sister Dakota, Elle has followed in her older sister's footsteps and began acting at a very young age. The two have worked together on multiple occasions — first in 2001's I Am Sam, as well as in voiceover work in the English-dubbed Japanese animation My Neighbor Totoro.
Net Worth
Fanning has an estimated net worth of $5 million, according to Celebrity Net Worth.
Movies and TV Roles
'I Am Sam'
Elle initially got her start in the industry working with Dakota. She'd often be cast as the younger version of her sister's characters, beginning with 2001's drama I Am Sam, which starred Sean Penn and Michelle Pfeiffer, as well as in the Sci Fi Channel's Taken (2002). At age four, she began building her own identity as a young actress, appearing in films like Daddy Day Care (2003) and The Door in the Floor (2004). Her endearing role as Sweetie Pie Thomas in 2005's Because of Winn-Dixie began turning heads and that same year she played the daughter of Brad Pitt and Cate Blanchett's characters in the drama Babel. (She'd work with the two stars again in The Curious Case of Benjamin Button in 2008.)
Although Elle made some network appearances in TV shows like House: MD and Criminal Minds, most of her work has been on the big screen. Her burgeoning child actress status offered her parts in films like Reservation Road (2007), Phoebe in Wonderland (2008), The Nutcracker in 3D (2009), and Sofia Coppola's Somewhere (2010). Other films include J.J. Abram's Super 8 (2011), Francis Ford Coppola's experimental Twixt (2011), the Cameron Crowe-directed We Bought a Zoo (2011), and the indie film Ginger & Rosa (2012), in which she played Ginger and received critical acclaim.
'Maleficent'
But it wasn't until 2014 that Elle, then-aged 16, started to transition into more mature roles. That year she starred as Princess Aurora (aka Sleeping Beauty) in Disney's Maleficent, with Angelina Jolie as the titular villainous character.
So how did Elle feel meeting and working with one of the biggest names in Hollywood?
"I was extremely nervous to meet her," Elle admitted regarding her introduction to Jolie. "People see that intensity that she has in photographs and on red carpets, and that force around her, but then you meet her and she's just a girl. We would just talk about normal girl things. I got to see her sensitivity. She's super playful... She was such the opposite of what I thought she would be."
Maleficent turned into an instant box office hit, amassing a total of over $750 million in worldwide sales. A sequel is currently in the works, which will bring both stars together again.
After the success of Maleficent, Elle returned to voiceover work, playing the role of Winnie in the animation The Boxtrolls (2014), and worked on various indie projects like Young Ones (2014) and the progressive family drama 3 Generations (2015); she also starred in Trumbo (2015) and the horror flick The Neon Demon (2016), among others.
'The Beguiled'
In 2017 Elle worked with Nicole Kidman on two very different genres of film: the ambitious sci-fi rom-com How to Talk to Girls at Parties and the dark period piece The Beguiled, which also reunited her with director Sofia Coppola, and boasted the additional acting talents of co-stars Colin Farrell and Kirsten Dunst. In The Beguiled, Elle plays Alicia, a sexually repressed Southern teen whose flirtatious ways grabs the attention of Farrell's character.
"[Sofia Coppola] thought that would be fun to make me the naughty one," Fanning told the BBC about her character, adding: "It was really fun. Also with Sofia, it feels so safe. She's so tasteful and keeps it classy."
The Beguiled is based on Thomas P. Cullinan's 1966 novel by the same name and was also made into a 1971 film that starred Clint Eastwood.
Upcoming Projects
Among the many films Elle is set to star in are Galveston (2018), the musical Teen Spirit (2018) and Woody Allen's A Rainy Day in New York.
But despite her breakneck pace in taking on acting roles, Elle also foresees directing in her future. "As an actor, you're exploring someone else's vision. I'd like to be able to create that vision instead," she told Vogue.
Early Life
Elle Fanning was born in Conyers, Georgia, on April 9, 1998. Her mother, Heather, was a professional tennis player, and her father Steven, had a career in minor league baseball before transitioning into the sales industry.
Quick Facts
Name
Elle Fanning
Occupation
Actress
Birth Date
April 9, 1998
Place of Birth
Conyers, Georgia
Zodiac Sign
Aries