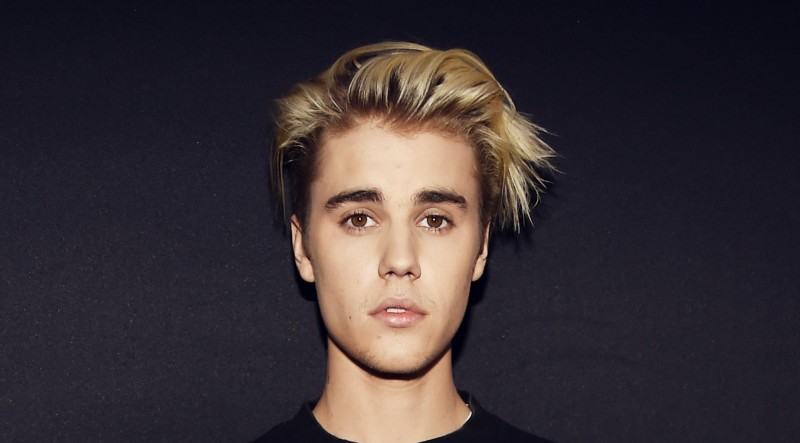 Justin Bieber is a Grammy Award-winning Canadian pop star who was discovered via YouTube. His latest hits include "Let Me Love You," "Despacito (Remix)" and "I'm the One."
Who Is Justin Bieber?
Justin Bieber is a Canadian singer and songwriter. Born in 1994 in Stratford, Ontario, Canada, to a single mother, Bieber took second place in a local talent competition at a young age. After his mother posted YouTube clips of her boy performing, Bieber went from an unknown, untrained singer to a budding superstar with a big-time record deal with Usher within two years. Bieber went on to become the first solo artist to have four singles enter the Top 40 before the release of a debut album. His 2009 album My World has gone platinum in several countries. He later experienced significant media exposure from offensive activity. Nonetheless, the singer made his comeback in 2015 with his first No. 1 song, "What Do You Mean?" His 2017 collaboration with Luis Fonsi, "Despacito," broke the all-time record for most consecutive weeks at the number one spot on the Top 100.
Net Worth
According to Celebrity Net Worth, Justin Bieber's net worth is $265 million as of March 2018, thanks to his music sales, merchandise, product endorsements, touring and other business ventures.
Justin Bieber and Hailey Baldwin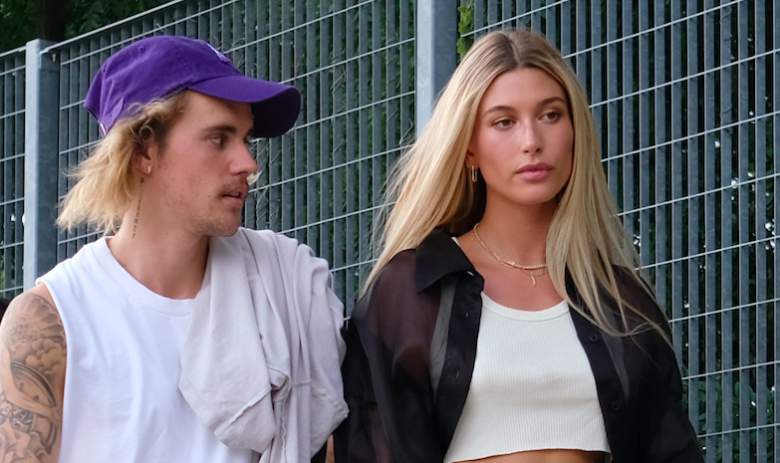 After Bieber and model Hailey Baldwin were frequently spotted together during the summer of 2018, TMZ reported that the two had gotten engaged during a dinner in the Bahamas on July 7. The lovebirds had previously dated before splitting in 2016, even enduring a "long period of time when we weren't friends," according to Bieber, before rekindling their friendship and then their romance.
According to reports, Bieber and Baldwin got a marriage license at a New York City courthouse on September 13, 2018, just two months after getting engaged. According to TMZ, Bieber was overheard saying, "I can't wait to marry you, baby."
Justin Bieber and Selena Gomez
Teen idol Justin Bieber broke the hearts of many of his young female fans in 2010 when he started dating television actress and singer Selena Gomez. It wasn't easy for Gomez to be Bieber's girlfriend, as she was accosted by some of his devoted followers. There were even death threats posted against her on Twitter after the pair was photographed kissing while on a 2011 vacation. The couple ended their relationship in November 2012.
The pair, however, have remained in touch on and off since their split. In November 2017, Bieber and Gomez were spotted together publicly several times, stoking rumors that they had gotten back together and were trying to work things out.
Justin Bieber's Songs
Bieber's debut album, My World, hit stores in November 2009, selling more than 137,000 copies within a week. In 2010, Bieber released My World 2.0 (2010), which offered his growing fan base 10 new songs. Never Say Never was released in 2011, with a holiday album, Under the Mistletoe, coming out the same year. In 2012, the album Believe was released, which sold 374,000 albums in its first week, before the disappointment of the following year's Journals, a downbeat album without a hit single. Bieber made a big comeback in 2015 with Purpose, which became his fifth million-selling record in the U.S. by the end of the year.
Some of Bieber's hit songs include:
"One Time"
Bieber's first single, "One Time," went certified platinum in his native Canada shortly after its release in May 2009.
"Baby"
Bieber broke into the Billboard Top 10 in early 2010 with "Baby," which also featured rapper Ludacris.
"All I Want for Christmas Is"
In 2011, Bieber released an album featuring his own take on such holiday classics as "All I Want For Christmas Is," his duet with Mariah Carey.
"Boyfriend"
Bieber had another hit single in April 2012 with "Boyfriend," which appeared on his 2012 album Believe.
"Beauty and a Beat"
In October 2012, amid controversy over his offensive behavior, Bieber released another Top 10 hit with this party anthem featuring Nicki Minaj.
"Where Are Ü Now"
Bieber nailed a summer Top 10 hit with the Diplo and Skrillex collaboration "Where Are Ü Now" in 2015, helmed by R&B songwriter Poo Bear. In 2016, Bieber landed his first Grammy, winning for "Where Are Ü Now" in the category of Best Dance Recording.
"What Do You Mean?"
In October 2015, Bieber landed his first No. 1 single with "What Do You Mean?," also produced with Poo Bear.
"Despacito"
In January 2017, Puerto Rican singer-songwriter Luis Fonsi released the hit "Despacito" on YouTube; the video soon became the most-watched video of all time on YouTube. A few months later, after hearing the song in a nightclub in Colombia, Justin Bieber asked Fonsi to collaborate on a remix. Their song went on to hit the number one spot on the Hot 100; after 16 consecutive weeks in the top spot, it broke the all-time record as the longest-standing chart-topping song in August 2017.
When and Where Was He Born?
Justin Bieber was born on March 1, 1994, in the small town of Stratford, Ontario, Canada.
Height
Justin Bieber has said he's 5-foot-9-inches tall. However based on photographs of the star next to other celebrities, there has been speculation that he measures in at 5-foot-7-inches.
Justin Bieber's Dad and Mom
Justin Bieber was raised by a single mom. His dad, Jeremy Bieber, left to start a family with another woman. According to some media reports, Justin and his father weren't close growing up; his dad has been at times described as being a "deadbeat" who only resurfaced after Justin achieved YouTube fame. Jeremy reportedly considered becoming a rapper himself and has struggled with addiction problems. It was also reported that Justin had been partying with his dad just before his January 2014 arrest for driving under the influence of alcohol and drugs.
Despite their allegedly complicated relationship, Justin has maintained that he and his dad are close. In 2010, 16-year-old Justin told Seventeen magazine: "I have a great relationship with my dad. When I was younger, he taught me how to play some songs on the guitar, like 'Knockin' on Heaven's Door' by Bob Dylan." Justin's first tattoo, a seagull that he got in 2010, matches one his father has.
In February 2016, Justin told GQ magazine, "I'm a lot closer to my dad than I am to my mum." Two months later, Justin attended a party to celebrate his dad's engagement to girlfriend Chelsey Rebelow. When Jeremy became a father again in August 2018, Justin welcomed little sister Bay to the family.
YouTube & Rise to Fame
Bieber always had an interest in music. His mother gave him a drum kit for his second birthday and, as he tells it, he was "basically banging on everything I could get my hands on." But it was an obscure talent contest in his hometown, in which the 12-year-old Bieber finished second that put him on the road to superstardom. As a way to share his singing with family, Justin and his mom began posting clips of Bieber performing covers of Stevie Wonder, Michael Jackson and Ne-Yo on YouTube.
Within months, Justin was an Internet sensation, with a large following of fans and an eager manager arranging for the teenager to fly to Atlanta to consider a record deal. There, Bieber had a chance meeting with Usher, who eventually signed the young singer to a contract.
Calvin Klein Ad
In the spring of 2015, Justin Bieber was featured in a prominent Calvin Klein ad with Dutch model Lara Stone. The shots, which show a grown-up Bieber stripped down to his underwear, were a fan favorite.
A year later, Bieber was featured in another Calvin Klein ad campaign, this time with model and reality star Kendall Jenner.
'Never Say Never' Movie
In 2011, Bieber took to the big screen in the concert documentary Never Say Never. His fans crowded movie theaters to catch him in action on stage and get a glimpse of his life behind the scenes. The movie, which eventually earned more than $73 million at the box office, also had guest appearances by Kanye West, Miley Cyrus and Bieber's musical mentor Usher.
Courting Controversy
While still only in his teens, Bieber survived his first public scandal. A woman filed suit against Bieber in 2011, claiming that he was the father of her child. But a DNA test proved that the young pop star was not the father and the woman dropped her lawsuit. Bieber sang about the scandal in the song "Maria."
That was only the beginning of a string of scandals, bad behavior and unfavorable press for the young pop artist. In March 2013, Bieber's neighbor accused the singer of spitting on him, in addition to making threatening comments. Two months later, denizens of Bieber's neighborhood in Calabasas, California, complained that he was driving too fast in a residential area.
On April 15, 2013, Bieber visited a museum in Amsterdam that paid tribute to Anne Frank. Upon writing that the young Holocaust victim "would have been a Belieber," he faced more backlash from the public. On July 9, 2013, his image was scrutinized once again after he was recorded urinating in a janitor's bucket and yelling "F--- Bill Clinton," holding a photo of the former president. Although he later apologized, his previously squeaky clean image began to tarnish even more.
On January 14, 2014, Bieber's home in California was searched after he was accused of egging a neighbor's house. Nine days later, Bieber was arrested for suspicion of drag racing and driving under the influence. After a Breathalyzer test showed that Bieber wasn't sober, he was taken into custody where he stayed until he posted bail, which was set at $2,500. The charges, however, were reduced to only resisting arrest.
Quick Facts
Name
Justin Bieber
Occupation
Singer
Birth Date
March 1, 1994 (age 24)
Did You Know?
Justin Bieber signed his first record deal with Usher.

Bieber first starting sharing YouTube clips of himself singing, as a means of sharing his talent with friends and family.
Place of Birth
Stratford, Ontario, Canada
AKA
Justin Bieber
Full Name
Justin Drew Bieber
Zodiac Sign
Pisces