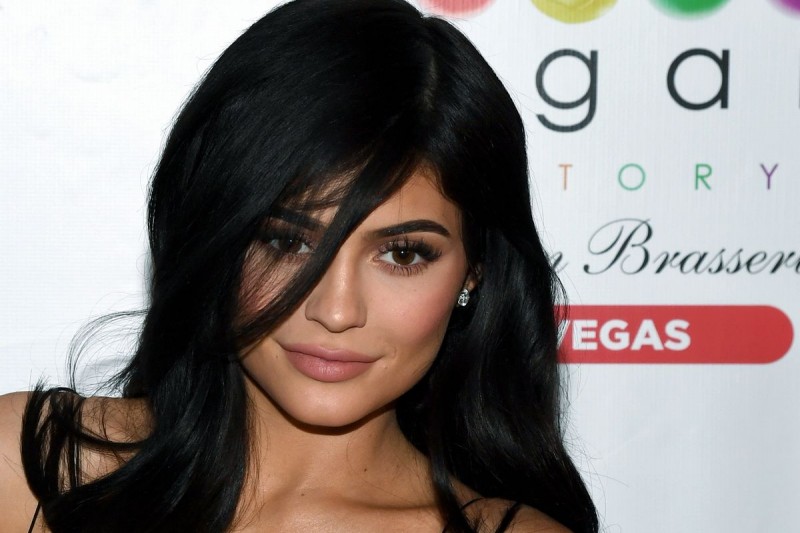 Reality star and social media icon Kylie Jenner is a member of pop culture's famous Kardashian/Jenner family.
Who Is Kylie Jenner?
Kylie Jenner was born in 1997 in California. Jenner grew up in the spotlight among her famous siblings in the reality series, Keeping Up With The Kardashians. She's harnessed her family's fame to launch her own business ventures including a successful cosmetics line, Kylie Cosmetics, and earned millions from sales of her signature Kylie Lip Kit. Additionally, she's amassed a mega social media following and in 2015 was named one of Time magazine's Most Influential Teens.
Early Life & Family
Kylie Kristen Jenner was born on August 10, 1997, in Los Angeles, California to parents Kris and former Olympic gold medalist Bruce Jenner. In 2015, Bruce announced he was transgender and has since been known as Caitlyn. Kylie has an older sister, Kendall, and several half-siblings: Kourtney, Kim, Khloé and Rob, from her mother's first marriage to O.J. Simpson defense attorney Robert Kardashian and Burt, Brandon, Brody and Casey from her father's previous marriages. Her sister Khloé married Los Angeles Lakers' Lamar Odom in 2009, but the couple has since parted ways. Her sister Kim married rap superstar Kanye West in 2014.
Jenner attended the private Sierra Canyon School and earned her high school diploma from Lauren Springs High School. She considers Calabasas, California, her hometown.
Keeping Up With The Kardashians
Following the release of a sex tape involving her sister Kim that garnered vast media attention, in 2007, the family debuted their reality television series Keeping Up With The Kardashians on E! The series, which featured many of the Kardashian clan, was so successful, it led to a number of spinoffs for some of the siblings, all of whom have etched a place in pop culture history.
Business and Other Ventures
With the success and public interest in the series and their lives, Jenner and her siblings have expanded their individual brands beyond reality television, earning millions through the lucrative world of celebrity endorsements. She and her sister Kendall have launched a clothing collection for PacSun and TopShop called Kendall & Kylie. Jenner has also launched her own cosmetic brand, Kylie Cosmetics, which includes her wildly successful Kylie Lip Kit. In 2015, the then 17-year-old socialite caused a media frenzy when she admitted to using "temporary lip fillers" (and sparked another frenzy in July 2018 when she revealed via Instagram that the fillers were gone).
In 2015, she and her sister Kylie were named to Time magazine's Most Influential Teens list. That same year, she launched a paid lifestyle app called Kylie, which is estimated to generate millions of dollars for the young businesswoman. Additionally, like her sisters, Kylie Jenner has an extensive following on social media; on Instagram alone, she has garnered more than 100 million followers. She used this visibility to start a campaign on the social media site against bullying #IAmMoreThan. The campaign featured the personal stories of six people who turned their painful experiences of being bullied into something positive.
Demonstrating her social media influence, after Jenner tweeted about her diminished interest in the Snapchat platform in February 2018, shares of its parent company dropped by 6.1 percent the following day, wiping out a whopping $1.3 billion in market value.
That summer, Forbes featured Jenner on a cover to highlight its annual "richest self-made women" list. Coming in at No. 27 with a net worth of $900 million — well ahead of famous big sister Kim, at $350 million — Jenner's fortune was attributed to her 100 percent ownership of the successful Kylie Cosmetics brand. Furthermore, the publication pointed out that, at age 21, she was poised to become the youngest billionaire ever, with Facebook's Mark Zuckerberg currently holding that distinction after cracking the plateau at age 23.
Personal Life and Pregnancy
Kylie Jenner began dating rapper Travis Scott in April 2017. Reports later surfaced that she was pregnant, though neither Kylie, nor any member of the Kardashian/Jenner clan, would provide confirmation. In November, after a photographer snapped shots of her seemingly attempting to hide a baby bump in baggy clothes, Kylie took to Twitter to say the shots had been digitally altered, prompting a swift reply from the photo agency to declare their legitimacy.
At 4:43 p.m. on February 1, 2018, Jenner gave birth to a baby girl weighing 8 pounds, 9 ounces. She subsequently posted an 11 1/2-minute video to YouTube, chronicling her journey through pregnancy to the moment she became a mother. The video includes footage of Kris Jenner giving birth to Kylie, and the family matriarch sharing sweet words with the newest member of the famed TV clan: "You've got the best mom and you're so lucky," says Kris. "This is such a blessing. It's going to be the most amazing journey."
Quick Facts
Name
Kylie Jenner
Occupation
Reality Television Star
Birth Date
August 10, 1997
Place of Birth
Los Angeles, California
Full Name
Kylie Kristen Jenner
Zodiac Sign
Leo