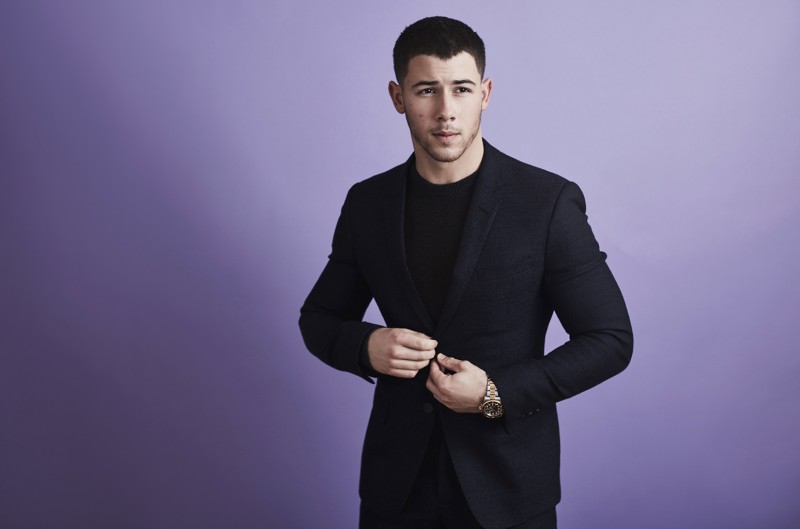 Singer Nick Jonas rose to fame as a member of the boy band the Jonas Brothers. He has also worked on Broadway and appeared in the 'Camp Rock' television movies.
Who Is Nick Jonas?
Nick Jonas was born in Dallas, Texas, in 1992. He began his career in theater as a young boy and was offered a recording contract as a teenager. Jonas formed the boy band the Jonas Brothers with two of his siblings and found great success while working with the Disney Company. Beyond the band, Jonas has gained notoriety as a solo artist and expanded his acting career to TV and movies.
Early Life
Singer and actor Nick Jonas was born on September 16, 1992, in Dallas, Texas. He was raised in Wyckoff, New Jersey, and is the younger brother of future band mates Kevin and Joe Jonas. All three boys played music together growing up, but it was Nick who was discovered first, singing in a hair salon while his mother got a haircut.
At the young age of 7, Jonas began his singing career on Broadway, appearing as Tiny Tim, opposite Frank Langella, in the Madison Square Garden Production of A Christmas Carol. His Broadway career continued with roles as replacement alternates in Les Miserables and Beauty and the Beast and as the replacement in Annie Get Your Gun with Reba McEntire.
While working on Broadway, Jonas wrote a Christmas song with his father that was discovered by Columbia Records. Jonas was signed to the label as a solo artist in 2004. His musically inclined siblings, Kevin and Joe, co-wrote a few songs with him that eventually led to the formation of their three-brother band, the Jonas Brothers.
Commercial Success: The Jonas Brothers
Jonas and his brothers released one album with Columbia but were then dropped by the label soon after. In early 2007, Disney's Hollywood Record picked up the trio and by the summer's end their songs were heard all over Radio Disney and their videos could be seen on the Disney Channel.
The Jonas Brothers' self-titled album was released in 2007, reached the Top 5 on the Billboard charts and went double platinum. The album's single, "S.O.S.," soared to No. 1 on iTunes.
Their follow-up album, A Little Bit Longer, marked an industry first: Jonas and his brothers became the first artists to have three albums—the former two and Camp Rock the Disney original movie soundtrack—on the Billboard Top 10 at once. The group released their third album with Hollywood Records—and fourth studio album overall—in 2009, entitled Lines, Vines and Trying Times.
Nick Jonas's career extends beyond his identity with his brothers and he demonstrated that in 2010 when he embarked on his first solo tour with his side project, The Administration.
Jonas never lost his love of the theater and returned to Broadway in 2012 to replace Daniel Radcliffe and Darren Criss in How to Succeed in Business Without Really Trying.
While balancing a recording career and performing in numerous musicals, Jonas has also worked as a television actor. He began by starring in Disney Channel's TV movies Camp Rock (2008) and Camp Rock 2 (2010) with Demi Lovato. Jonas later earned notable guest appearances on the short-lived Matthew Perry comedy Mr. Sunshine (2011), ABC's Last Man Standing (2011) and the Broadway drama Smash (2012).
In late October 2013, the Jonas Brothers put rumors to rest by announcing that they were breaking up. This came a month after the pop group canceled their fall tour and three months after their last Instagram post.
In January 2018, the Jonas Brothers suddenly reactivated their Instagram account. The move was accompanied by a photo posted to former backing musician Ryan Liestman's Instagram page, featuring the brothers and the caption, "Family reunion." The sighting prompted speculation that a reunion was in the works, though there was no immediate confirmation from the Jonas camp.
Personal Life
Jonas was diagnosed with diabetes as a child and with the help of his brothers, developed the "Change for the Children Foundation." The foundation partners with five different charities and works toward the goal of raising money and awareness for diabetes and other childhood diseases.
Previously linked to other celebs like fellow former Disney Channel star Miley Cyrus, Jonas began dating actress Priyanka Chopra in May 2018. Their relationship progressed rapidly, with each meeting the other's parents the following month, and by late July they were reportedly engaged.
Priyanka Chopra and Nick Jonas are married December 01, 2018.
Quick Facts
Name
Nick Jonas
Occupation
Singer, Theater Actor, Television Actor
Birth Date
September 16, 1992 (age 26)
Place of Birth
Dallas, Texas
AKA
Nicholas Jonas
Nick Jonas
Full Name
Nicholas Jerry Jonas
Zodiac Sign
Virgo