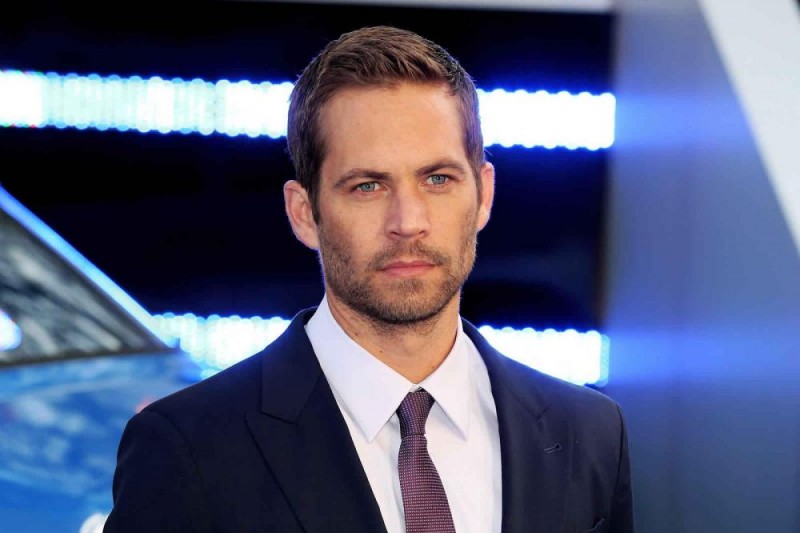 Paul Walker was an American actor who came to fame in movies such as 'Varsity Blues' and became well-known for his starring role in 'The Fast and the Furious' franchise.
Who Was Paul Walker?
Born in California in 1973, Paul Walker made his big-screen debut in the 1986 horror spoof Monster in Your Closet. After appearing in several television shows in the 1990s, including Charles in Charge, Who's the Boss? and The Young and the Restless, Walker gained attention with a role in the 1999 film Varsity Blues, and his TV days were officially behind him. After working in teen movies such as She's All That and The Skulls, Walker got his breakthrough role in 2001 with The Fast and the Furious, which would become his star vehicle and keep him busy through four sequels and a short prequel. The Fast and the Furious franchise established Walker as an action-film mainstay, and he went on to appear in several films in the genre, including Takers, Hours and Vehicle 19. Walker died in a car accident on November 30, 2013, at age 40.
Death
Walker died in a car accident on November 30, 2013 at the age of 40. Walker was in Santa Clarita, California, to attend a charity event for Reach Out Worldwide to benefit victims of Typhoon Haiyan in the Philippines. He was reportedly in the passenger seat of a Porsche when his friend who was driving lost control, crashing the vehicle into a tree. The car was engulfed in flames and both individuals were pronounced dead at the scene of the accident.
At the time of his death, Walker had finished Brick Mansions and was working on Fast & Furious 7. Brick Mansions was released in 2014 and Fast & Furious 7 premiered in April 3, 2015 to huge box office returns. In March 2015, co-star Vin Diesel named his new baby daughter Pauline after his friend.
Daughter
Walker has a daughter, Meadow Rain, with ex-girlfriend Rebecca McBrain. In his will, Walker left his $25 million estate to Meadow and requested that his mother become her legal guardian.
Brothers
The 2015 release of Fast & Furious 7 was made possible with the help of Walker's two brothers, Caleb and Cody, who had a close physical resemblance to the actor. The brothers worked with visual effects artists in scenes that needed to be reshot of the late actor, and with the implementation of CG, brought Walker back to life.
The film would go on to gross $1.7 billion internationally.
Early Career
Born on September 12, 1973, in Glendale, California, Paul Walker appeared in front of the camera at a young age, modeling and acting in television shows such as Charles in Charge, Highway to Heaven and Who's the Boss. In 1986 he made his film debut in the horror spoof Monster in the Closet while also landing a recurring role on TV's Throb.
After high school, Walker attended various California community colleges, but he dove into acting full-time in 1993, taking a role in the soap opera The Young and the Restless. After a handful of TV guest roles and the lead in Tammy and the T-Rex, Walker starred in the family comedy Meet the Deedles and left his TV career behind for good.

Movies
Walker's next role was a big one for his career: He appeared opposite Reese Witherspoon in the critically acclaimed, high-concept Pleasantville. From that point on, Walker found himself in starring roles in such late-1990s films as She's All That, Varsity Blues and The Skulls — all pitched at a teen audience which helped turn Walker into a heartthrob.
'The Fast and the Furious'
In 2001 Walker's career hit overdrive when he landed a leading role alongside up-and-comer Vin Diesel in The Fast and the Furious. A film that paid homage to road films of the 1970s, The Fast and the Furious brought Walker to new heights of fame on the way to box-office receipts of more than $200 million.
Two years later, the franchise was back with its first sequel, 2 Fast 2 Furious, and Walker was again along for the ride. The film's gross was even larger than the first, and a bona fide hit series was under way. Walker then appeared in a few more action-oriented movies, including Timeline (2003), Into the Blue (2005) and Running Scared (2006), while also signing on to appear in the ensemble drama Noel (2004) and the children's adventure movie Eight Below (2006).
'Flags of Our Fathers,' 'The Death and Life of Bobby Z'
Walker also showed his range as an actor in the 2006 war drama Flags of Our Fathers, directed by Clint Eastwood. He continued to take on more action movie roles in The Death and Life of Bobby Z (2007), Takers (2010) and Fast Five (2011) — the third installment of the Fast and Furious franchise. In 2012 Walker signed on to film Fast & Furious 6 (2013), keeping the series' momentum going.
While not filming, Walker was active in Reach Out Worldwide, a nonprofit organization he formed in 2010 to bring aid to regions devastated by natural disasters.
'I Am Paul Walker' Documentary
In August 2018, Paramount Network is set to release I Am Paul Walker, a feature-length documentary about the life and career of the late Fast and Furious actor. The doc will include interviews with co-stars such as Tyrese Gibson, directors Rob Cohen and Wayne Kramer, as well as Walker's family members.
Quick Facts
Name
Paul Walker
Occupation
Television Actor, Film Actor
Birth Date
September 12, 1973
Death Date
November 30, 2013
Place of Birth
Glendale, California
Place of Death
Santa Clarita, California