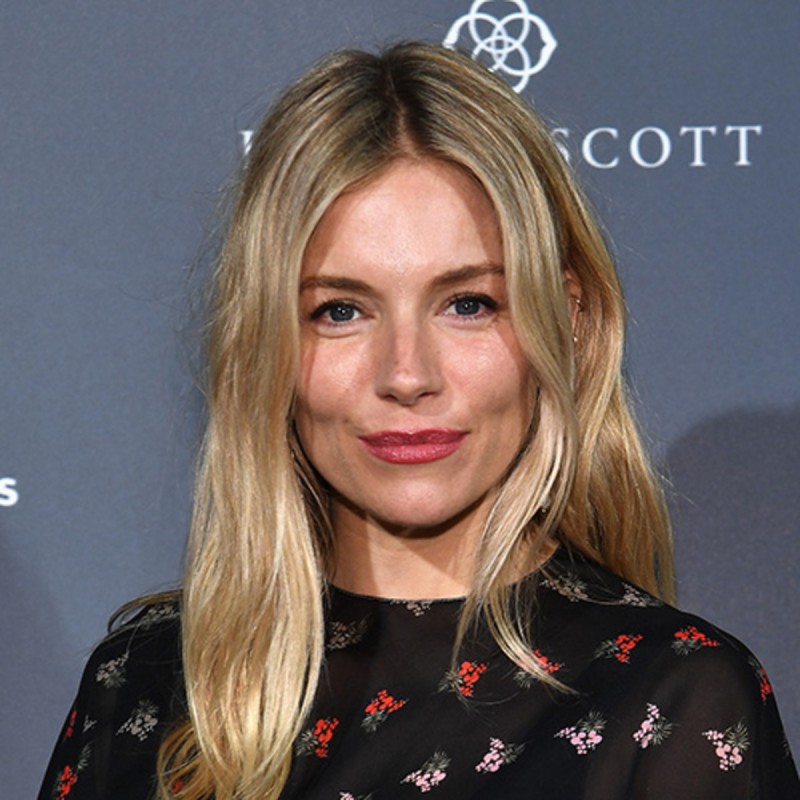 Sienna Miller is a British-American model and actress who is best known for her roles in 'Layer Cake,' 'Alfie,' 'Factory Girl,' 'The Girl' and 'The Lost City of Z.'
Who Is Sienna Miller?
Born in London in 1981, Sienna Miller is a British-American model and actress. Her breakthrough role was in the black comedy crime thriller Layer Cake (2004) before starring in the rom-com Alfie, opposite Jude Law, with whom she would later become briefly engaged to. In 2006 she took the leading role of Andy Warhol's "It Girl" Edie Sedgwick in Factory Girl and also portrayed Tippi Hedren in 2012's HBO production of The Girl. Miller later took to playing supporting spousal roles in both Foxcatcher (2014) and American Sniper (2014). Other prominent films she starred in include Live By Night (2016) and The Lost City of Z (2016).
Movies and TV
'Layer Cake,' 'Alfie'
Miller's acting career in both film and television started out in Britain in the early 2000s. In 2004 she garnered attention with her role as Daniel Craig's main squeeze in the black comedy crime thriller Layer Cake as well as in the romantic comedy modern remake of Alfie. On the latter, she met co-star Jude Law, with whom she'd have a tempestuous on-and-off-again romance.
'Factory Girl'
The following year she earned a lead role in the dramedy Cassanova with Heath Ledger and in 2006 turned into fashion model Edie Sedgwick in the biopic Factory Girl.
"I had this way of talking and this way of laughing, this way of smoking, this way of dancing, this whole character," Miller told Vogue about portraying Sedgwick, whose life she studied for a year before filming. "I didn't want to take the black tights off and I still don't."
'Camille,' 'G.I. Joe'
In 2007 she took an unconventional role in the black comedy Camille, opposite James Franco, as a bride who dies in a motorcycle accident but continues to act as if were still alive.
In 2008 Miller starred in the Dylan Thomas biopic The Edge of Love and turned to blockbuster Hollywood fare with G.I. Joe: The Rise of the Cobra (2009).
'The Girl'
Turning to the small screen, Miller — who by now built a reputation on portraying vice-ridden emotionally troubled characters — took on the role of Tippi Hedren, exploring the actress' dysfunctional, abusive relationship with Alfred Hitchcock in HBO's The Girl (2012).
"I have always experienced paternal behavior – protective, slightly possessive, even," Miller admitted to The Guardian about her own relationships with directors. "But not anything like this. I think Hitchcock was of a different ilk, and in any case it was far more acceptable, if that is the word, to behave like that than it is today. I suppose these people create these situations for their own amusement. And that comes from a lack of morality…"
'Foxcatcher,' 'American Sniper,' 'Black Mass'
In 2014 Miller carried supporting roles, playing brooding wives in both The Foxcatcher and American Sniper before appearing in the critically acclaimed indie Mississippi Grind (2015), the British dystopian drama High Rise (2015) and the Whitey Bulger biopic Black Mass (2015).
Other big-named projects Miller has starred in include the The Lost City of Z (2016) and Live By Knight (2016).
Theatre
Outside of film and television, Miller has also built a name for herself on stage. Her West End debut started in 2005 in the production As You Like It, playing the role of Celia, and she also appeared on Broadway in 2009's After Miss Julie with Jonny Lee Miller.
Returning to London, she starred in 2011's Flare Path and then returned to Broadway in 2015's Cabaret, replacing Emma Stone as Sally Bowles.
Daughter
Miller has a daughter named Marlowe (b. 2012) with actor Tom Sturridge, whom she dated between 2011 to 2015.
Style
Known for her boho chic style, Miller has often been compared to supermodel Kate Moss.
Personal Life
In 2004 Miller was engaged to Jude Law, but the couple ended their marriage two years later after Law was caught sleeping with his children's nanny.
Miller then dated actor Tom Sturridge between 2011 and 2015 and gave birth to their daughter, Marlowe in 2012.
Miller was famously known as a victim of the News International phone-hacking scandal, which occurred between 2005 to 2007. She participated in a High Court hearing in 2011, testifying to being harassed and stalked by the paparazzi, and later received £100,000 in damages.
Early Life
Sienna Rose Diana Miller was born on December 28, 1981 in New York City. When she was a toddler, her parents and older sister moved to London where she lived a privileged life. Her American father, Edwin, was formerly a banker who later became a successful Chinese art dealer, while her English mother, Josephine, was a South African-born model who later assisted David Bowie and became the manager of the Lee Strasberg Theatre and Film Institute in London. The couple divorced when Miller was six years old.
At 18 Miller moved back to New York City and began taking acting classes at the Lee Strasberg Theatre and Film Institute. Before she embarked on her acting career, Miller modeled for the likes of Coca-Cola, Italian Vogue and Pirelli.
Quick Facts
Name
Sienna Miller
Occupation
Actress, Model
Birth Date
December 28, 1981 (age 36)
Place of Birth
New York City, New York
Zodiac Sign
Capricorn