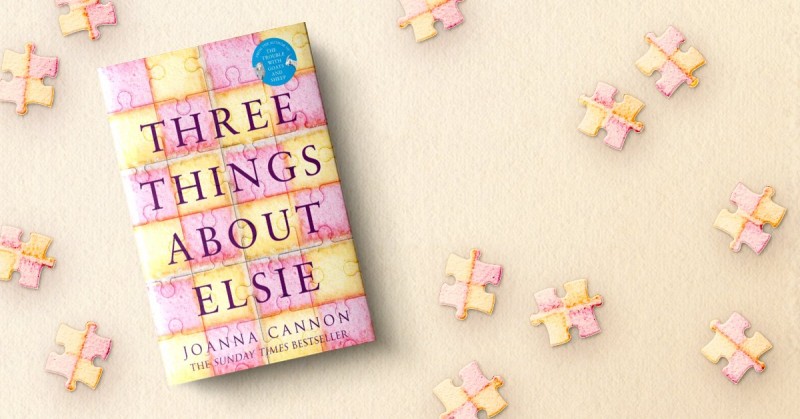 The bestselling author of the "remarkable…masterfully constructed, pitch-perfect" (Booklist, starred review) debut The Trouble with Goats and Sheep delivers a suspenseful and emotionally satisfying novel about a lifelong friendship, a devastating secret, and the small acts of kindness that bring people together.
There are three things you should know about Elsie. The first thing is that she's my best friend. The second is that she always knows what to say to make me feel better. And the third thing…might take a bit more explaining.
Eighty-four-year-old Florence has fallen in her flat at Cherry Tree Home for the Elderly. As she waits to be rescued, she thinks about her friend Elsie and wonders if a terrible secret from their past is about to come to light. If the charming new resident is who he claims to be, why does he look exactly like a man who died sixty years ago?
From the acclaimed, bestselling author of The Trouble with Goats and Sheep, Three Things About Elsie is a story about forever friends on the twisting path of life. As we uncover their buried secrets, we learn how the fine threads of humanity connect us all.
Review
84-year-old Florence has fallen and she can't get up. While waiting for rescue from the floor of her assisted living facility, she begins recounting the mystery of its newest resident, a man who looks and acts suspiciously like someone she was glad to see die sixty years ago. Aided by two unbelievably charming and loyal friends, Florence is determined to find out why he's resurfaced. With dementia setting in, her mind isn't as sharp as it once was, and the clues are hard to keep straight -- but she refuses to stop until the secrets are uncovered. Pick this up if you love a mystery told by an unreliable narrator, but stay for the friendship story. The bond between this senior citizen trio is heartwarmingly enviable. --Sydney Dale