How to Create Napkin Rings Using Fresh Florals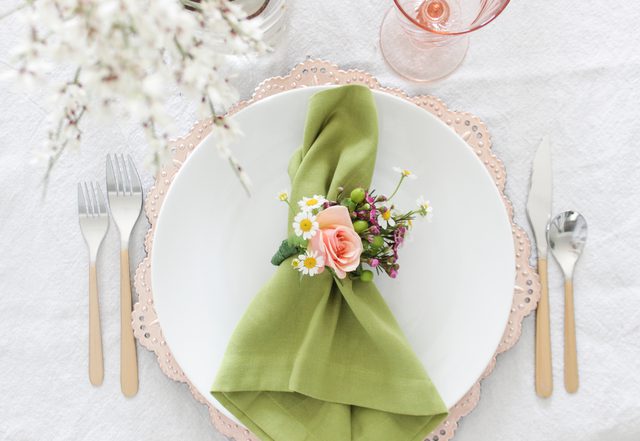 Whether preparing a table for a bridal shower, wedding reception or a family gathering, napkin rings and fresh flowers add touches of elegance to the decor. But, combining the two to make napkin rings out of fresh florals gives guests a unique and fragrant welcome to their seats. Finish each place setting with , and a celebration can begin!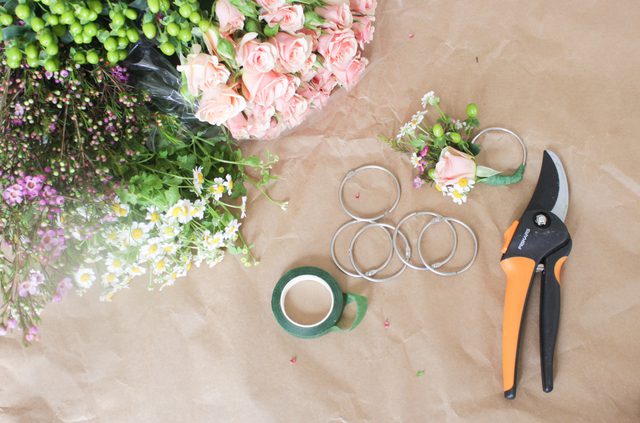 Step 1 Trim the Flower Stems
Grab a small bunch of feverfew (about eight to 10 small blooms) and waxflower and trim the stems with the pruning shears to about 3 inches long. Then, trim another small bunch of feverfew stems (five to six small blooms) to 3 inches long. Lastly, trim the stems of the hypericum berries and spray roses to about 1 to 2 inches long. Arrange the small bunches in the order that you want to attach them on the metal curtain ring.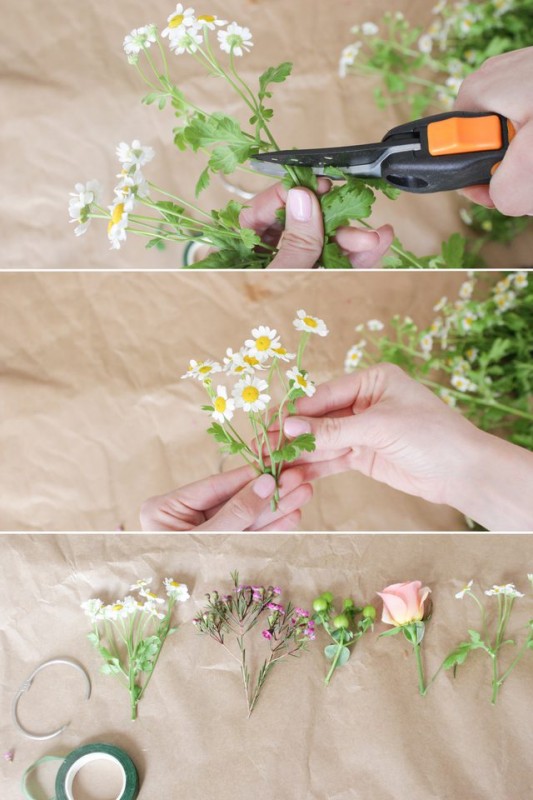 Step 2 Attach the Feverfew and the Waxflower onto a Metal Ring
Open one curtain ring and cut a 2-foot piece of floral tape. Arrange the feverfew and the waxflower together in a small bunch, and while pinching the stems with your fingers, place them about 1/2 inch up from the pivot joint on the curtain ring. Starting on one end, wrap the floral tape around the stems and fasten them to the ring.
With one end of the floral tape wrapped around the left side of the metal ring, hold the stems and ring in place with one hand. Move your thumb over the floral tape, and pull and wrap the floral tape around the ring with your other hand. Rotate the ring as you move the tape around, being sure to add pressure from your thumb as you pull and wrap. The heat from your fingers helps to activate the glue on the floral tape.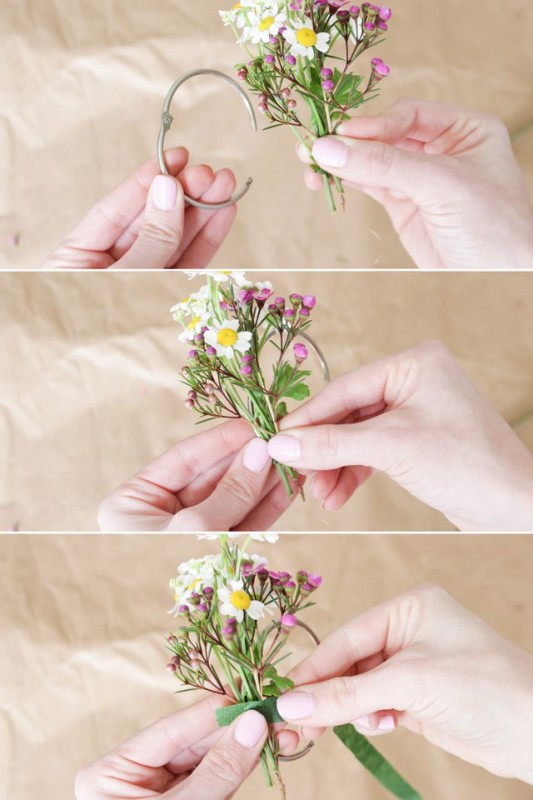 Step 3 Add More Waxflower and Hypericum Berries
Place the second small bunch of waxflower and hypericum berries so that they are slightly overlapping the first bunch, but positioned lower on the ring. Repeat step 2 to wrap them with floral tape.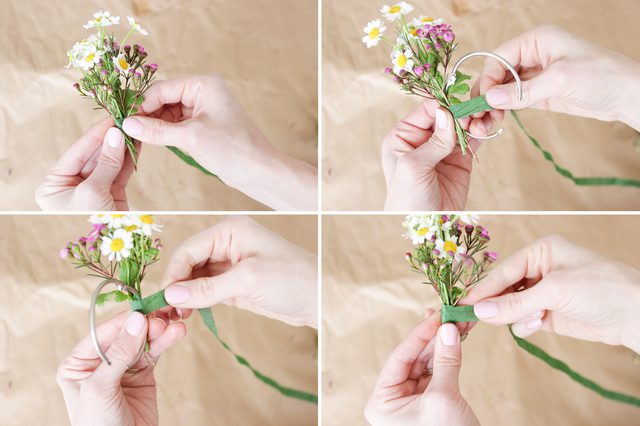 Step 4 Attach a Rose Bud and More Feverfew
Place a rose bud and a small bunch of feverfew slightly on top of the attached florals, but lower on the curtain ring. Wrap the stems with floral tape until 1 inch pokes out. Trim the stems with pruning sheers until they are about 1/4 inch from the curtain ring's opening. Wrap the remaining floral tape around the ends and over the metal ring. No stems should be visible. Once finished, repeat the process for the remaining five curtain rings.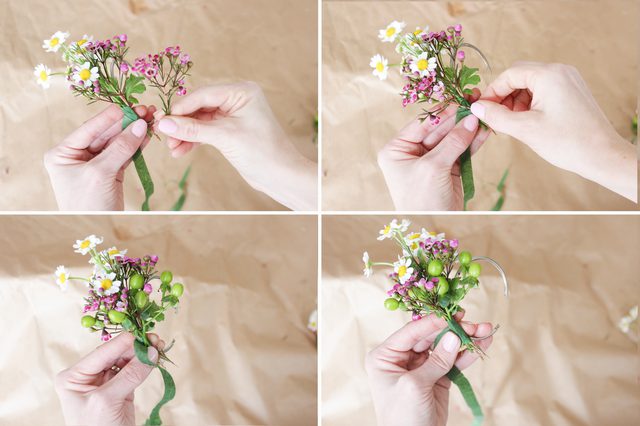 Step 5 Slide a Napkin Through the Ring
Lastly, slide your napkin of choice through the completed napkin ring for a lovely addition to any place setting.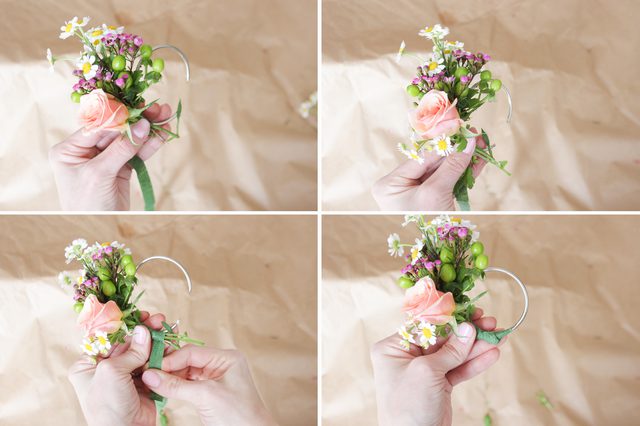 photo credit:Shades of Blue Interiors