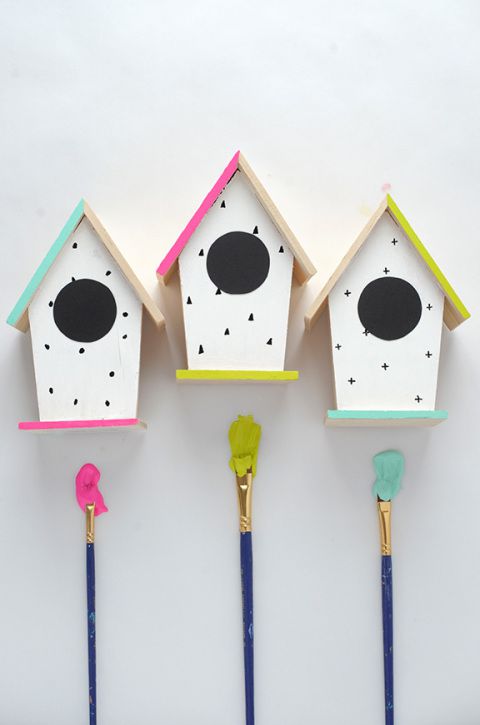 Supplies: wood birdhouse / craft paint / paintbrushes
Instructions:
1. Choose your paint colors and begin painting the front face of the house. (The birdhouses I bought had a rather large heart cut out which I didn't care for, so I chose to paint the opposite side and just use a circle cut-out of black card stock for the hole.)
2. Next paint the outside edge of the roof.
3. The final step is to paint your design. I used a Sharpie acrylic paint pen to paint my simple modern designs. (Tip: When using this type of paint pen, tap out a little puddle of the ink and dip your pen in it.)
4. Let dry and you are done! I love how three birdhouses look together.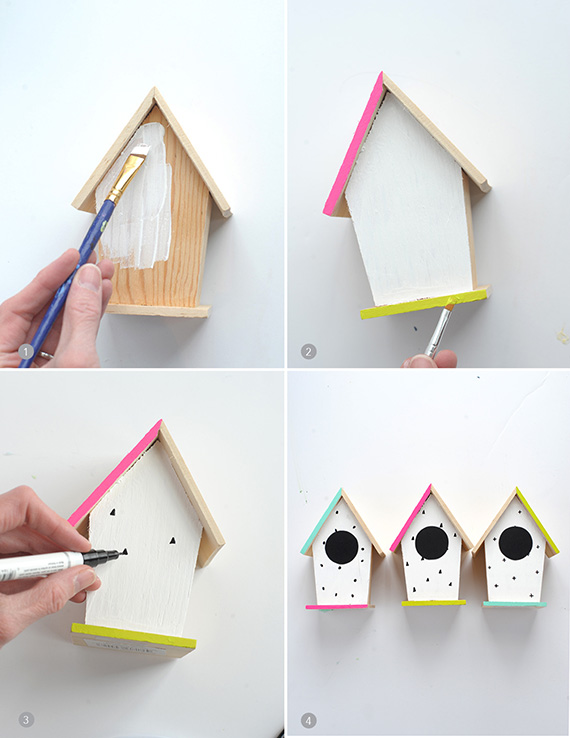 by:ALICE & LOIS