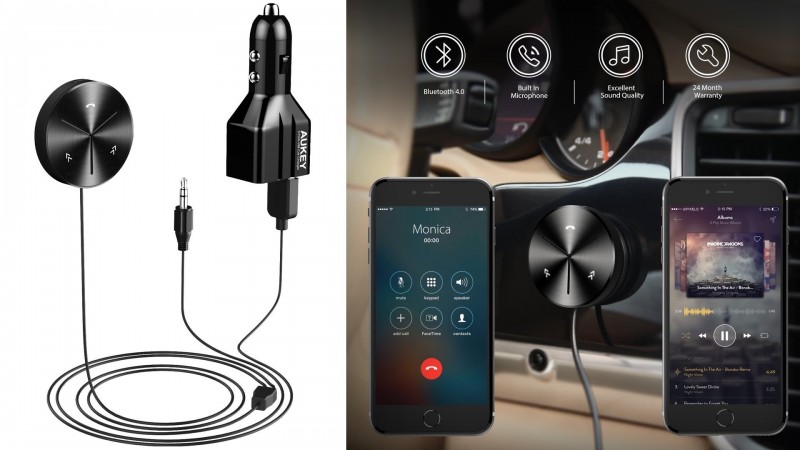 AUKEY Bluetooth Receiver Car Kit with 3-Port USB Car Charger, Magnetic Base, and Built-In Microphone for iPhones, Samsung Phones, Tablets, and More
Product description
The Freedom of Wireless Music
Make the most of your car radio. Just connect this Bluetooth receiver and enjoy customized playlists from your mobile devices. Convenient connection with Bluetooth-enabled devices, including iPhone, iPad, Android & Windows phones, tablets, and more.
Easy to Use
Simply plug the car charger into your car's 12V socket; then connect the receiver to your car stereo system 3.5mm audio input jack and to one of the car charger USB ports. The receiver powers on automatically when your car is started and it will automatically connect with the last-paired device. The magnetic base on the back of the receiver allows you to take the dongle from car-to-car or listen to music at home.
Hands-Free Phone Calls
Convenient and safe hands-free calls with the built-in microphone. You won't miss important calls while rocking to music on the road.
Supreme Audio Connectivity and Quality
Experience Bluetooth 4.1 audio with improved connection stability, faster pairing, and reduced power consumption for connected devices (like your phone) when wirelessly streaming audio.
45-Day Money Back & 24-Month Warranty
All AUKEY products are backed by our 45-Day Money Back Guarantee and 24-Month Product Replacement Warranty.