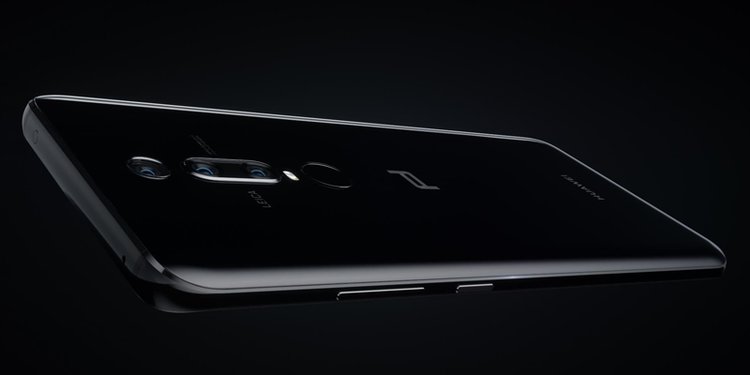 Talk of Samsung's Infinity-O display, unveiled at its recent conference where it also showed off its foldable Galaxy phone, has been gaining traction in recent weeks. This display, which incorporates a "hole" for the selfie camera instead of a notch, is seen as a revolutionary step toward a truly all-screen handset.
However, Samsung might not be the first company to output a smartphone with such a screen. Instead, one of its biggest competitors, Huawei, might get there first.
Huawei Nova 4 Rumors
According to a post on Huawei's Weibo account, the company is set to unveil a smartphone with a "screen hole" design as early as December, called the Nova 4. The teaser doesn't reveal much about the future device, although it's expected to feature a hole at the top left corner of the display, making for extremely slim bezels. No word on the exact release date for now, however.
Huawei obviously didn't spoil what the device is going to look like and what specs it will come with, but it's speculated that the phone will be powered by the company's own Kirin 980 processor and, of course, feature a full-screen display. The phone might also come with four cameras, which isn't surprising these days given that some phones already incorporate various lenses for different purposes. It could also come with artificial intelligence features, much like its predecessor, the Nova 3.
Why The Screen Hole Design Is A Big Deal
The most important aspect of the phone is of course its display. A screen hole design represents a major step toward a notch-free smartphone design.
Sure, many users have come to accept the aesthetic anomaly of the notch. However, a great number of others still think it's simply a hurdle toward the all-screen design all phones will inevitably have in the future.
A hole is another stopgap in this direction, to be clear, but it's arguably a step forward since it paves the way for slimmer bezels and frees up far more screen real estate than the notch approach.
Some company, likely Samsung, will find a way to get rid of the hole in the future. For now, though, there's simply no other more efficient way to hide the selfie camera than making a hole specifically for it. Some can argue that it's a decent recourse until smartphone design finally reaches a point where all-screen configurations are possible.
What do you think of the screen hole approach? Is it a step up from the notch? As always, feel free to sound off in the comments section below!