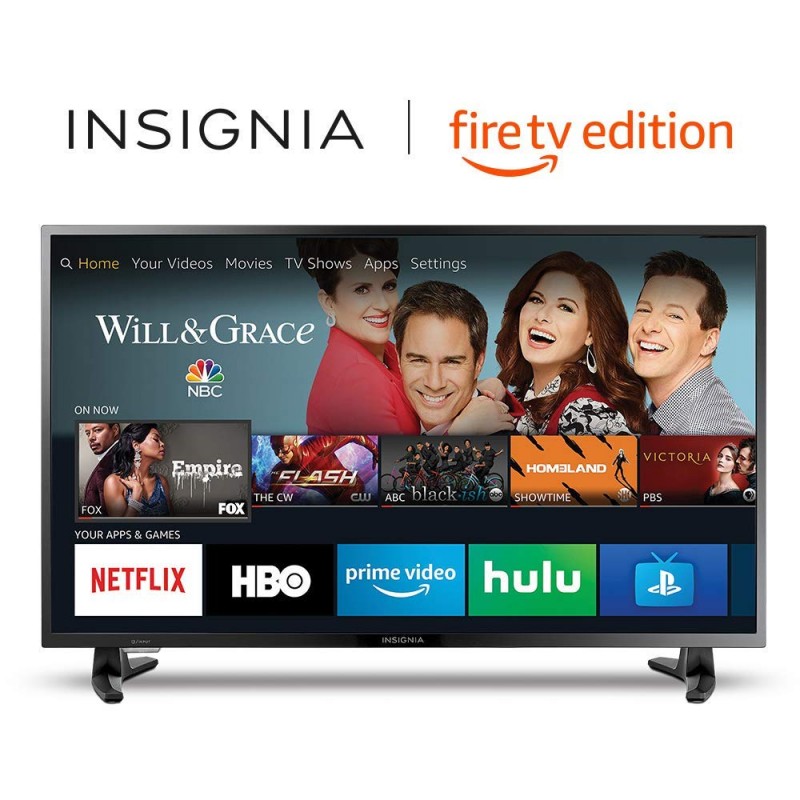 Insignia full HD Smart TV is a new generation of television featuring the Fire TV experience built-in and including a Voice Remote with Insignia delivers a superior TV experience that gets smarter everyday. The Voice Remote with Alexa lets you do everything you'd expect from a remote—plus, easily launch apps, search for titles, play music, switch inputs, control smart home devices, and more, using just your voice.
Smart but simple in every way. Just plug it in, connect to Wi-Fi, and enjoy.
Incredible value.
Enjoy full HD picture quality for lifelike detail, rich contrast, and brilliant colors. Insignia is built for speed and performance. It's powered by a-quad-core CPU/Multi-core GPU for instant search results and fast and fluid responsiveness. Connect easily with dual-band Wi-Fi, three HDMI inputs, and multiple input/output options. You can even customize the name of each input and adjust picture settings for each connected device. Plus, your TV keeps getting smarter with new Alexa skills and automatic over-the-air software updates, so you always have the latest.