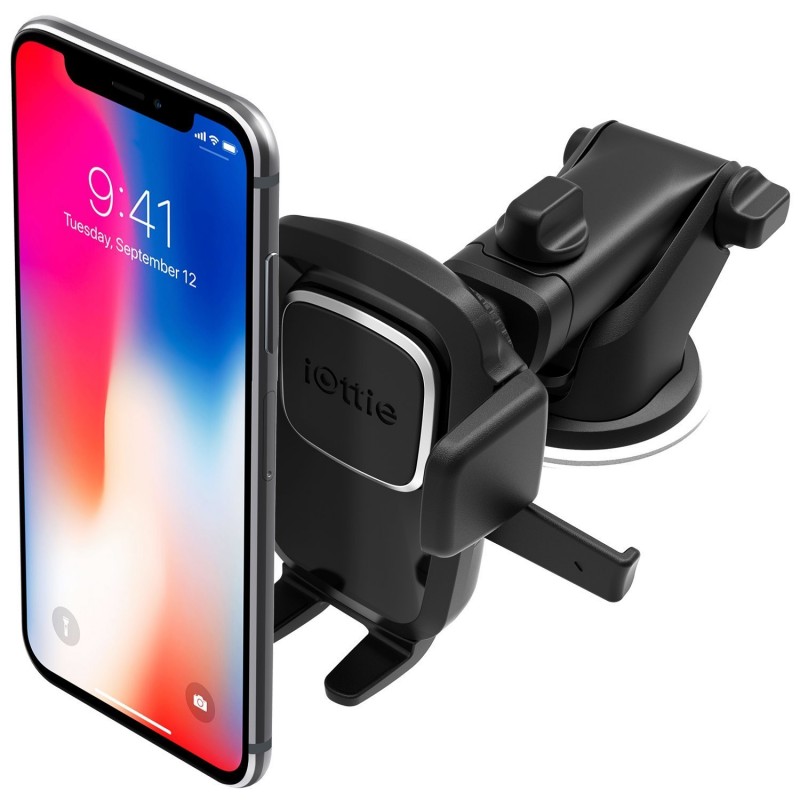 AUDIBLE PROMOTION: Get a 10 dollar Amazon credit from Audible and 2 FREE Audiobooks (39 Dollar Value) when you purchase a mount and complete an Audible trial. See second main image for details.
DASHBOARD PAD & SUCTION CUP: Includes a semi-permanent dashboard disc that applies directly to the dashboard. Place the suction cup directly on top of the dashboard disc for a smooth hold. *** Please note the dashboard disc is one-time use, you can purchase more on Amazon
DASHBOARD MOUNTING: Before installation we recommend that both surface area and the product itself have a temperature above 40F. In addition, please let the dashboard pad sit for 30 minutes, before installing. PLEASE NOTE: If you have a leather dashboard please mount on your windshield for a stronger hold
ADJUSTABLE VIEWING: The newly re-designed Telescopic Arm extends from 4.9" – 8.3" and pivots on 225° arc for a variety of optimal positions
UNIVERSAL MOUNTING & EASY ONE TOUCH LOCK/RELEASE: Universally holds all phone and case combinations from 2.3" -3.5'" includes Easy One Touch mount locks and release system
1 YEAR HASSLE FREE WARRANTY: iOttie guarantees a hassle free 1 year warranty on all products, contact customer support for assistance
NOTE: Refer the Instructional Video from the Image Section and the User Manual from the Technical Specification before use which is highly recommended.