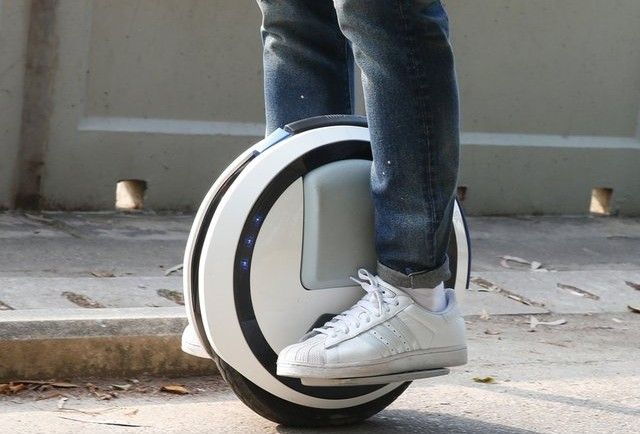 Ninebot One Self-Balancing Scooter
The Ninebot One E+ is the next generation of Ninebot One with improvements to the battery to extend range, the carrying handle and overall cosmetics.
Like it's predecessor, this Ninebot is revolutionizing personal transportation! It's perfect for getting around the neighborhood when the traffic is too much to deal with, commuting to work or it's too just too far to walk.
With a range of 18+miles you can ride it all day and charge it overnight.
Lean forward to go forward and back to slow down or go backwards, twist to turn.
Connect your phone with your Ninebot with the Ninedroid app via Bluetooth to:
– Customize lighting colors and sounds.
– See the current speed, mileage, temperature, running time
– Lock /unlock your Ninebot.
Tech Specs:
(These numbers are approximate and will vary based on rider weight and terrain)
Range: 18-20miles (improved range)
Max Speed: 12mph
Charging Time: 2.5hrs
Weight: 31lbs
Power Rating: 500Watts
Max Payload: 260lbs
Wheel Diameter: 16″
Water resistant