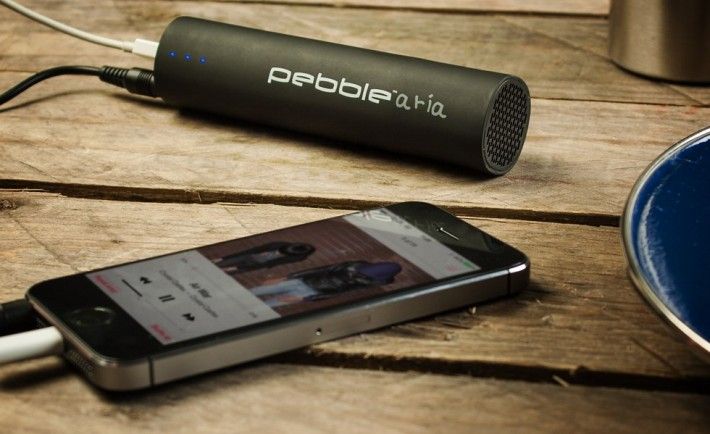 Take two of life's essential travel accessories, splice them together and you've got one of the most handsome and useful compact devices of all time – the Pebble Aria Portable Charger & Speaker.
Packing a long-lasting 3500mAh battery; you can charge most smartphones at least twice over. And when you're not replenishing your weary devices, all that energy powers the speaker so you can blast out your tunes for an exceptional 70 hours!
The in-built 2 Watt wonder has more than enough oomph to deliver clear and imposing audio when you need it most. And the interconnecting 3.5mm jack fits all devices; transforming the Aria into the perfect stand for your smartphone whilst it's connected, keeping the screen nice and accessible.
Impressive portable power and boisterous portable audio, all in one snappy little package.