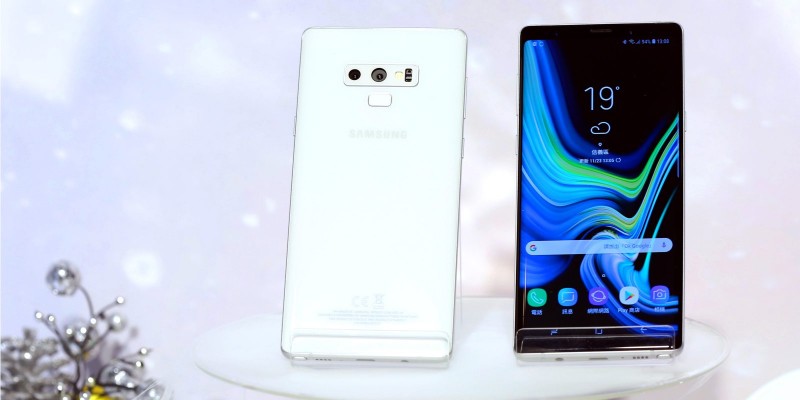 Unlike several years ago, Samsung rarely releases white colorways of its latest flagships nowadays, opting instead of more "premium" coatings such as gold, black, and sometimes purple, which is why this white Galaxy Note 9 comes as a beautiful anomaly in the company's more colorful lineup.
Samsung has officially brought the sleek look back for its latest and greatest flagship. This version, called "First Snow White," was teased several days ago and has now been announced in Taiwan, with the name in commemoration of the first snowfall of the year in the said country.
White Galaxy Note 9, Only In Taiwan
This is where the bad news comes in, though. Samsung is offering this version of the phone only for the Taiwanese market, which means it's not clear if the company is planning on ever selling it in other countries, including the United States. Don't lose hope, though — special colorways have made it stateside in the past, although others never do. If the latter happens, it's best to just admire the clean, slick look of the white Galaxy Note 9 and hope Samsung decides to roll out white versions of its flagships going forward.
The Last White Flagship From Samsung
As SamMobile notes, this is the first time Samsung has released a white flagship since the Galaxy Note 5 back in 2015. The other colorways available for the Galaxy Note 9 are Lavender Purple, Metallic Copper, Midnight Black, Ocean Blue, and Cloud Silver. Just like these colorways, the white one also comes with a matching S Pen.
Samsung will begin selling the device early next month for NT$30,900, which is roughly around $998. That's of course the same price that the original Galaxy Note 9 models launched for in the region as well. It should also be noted that the specs of the white Galaxy Note 9 are the same as any other variant, which means other folks won't be missing out on any cool extras.
Galaxy Note 9 Specs
The Galaxy Note 9 sports a 6.4-inch Super AMOLED display with a resolution of 2,960 x 1,440. It's packing a Qualcomm Snapdragon 845 processor paired with up to 8 GB of RAM and up to 512 GB of storage. On the back are dual 12-megapixel cameras — one is a wide lens and the other is a telephoto shooter. It runs Android 8.1 Oreo out of the box and is juiced with a pretty respectable 4,000 battery. Yes, it comes with a headphone jack.