Vamvo Ultra Mini Portable Projector 1080p HD LED Rechargeable Pico Projector with HDMI, USB, TF, and Micro SD Supports iPhone Android Laptop PC Audio Projectors for Outdoor Travelling Business Games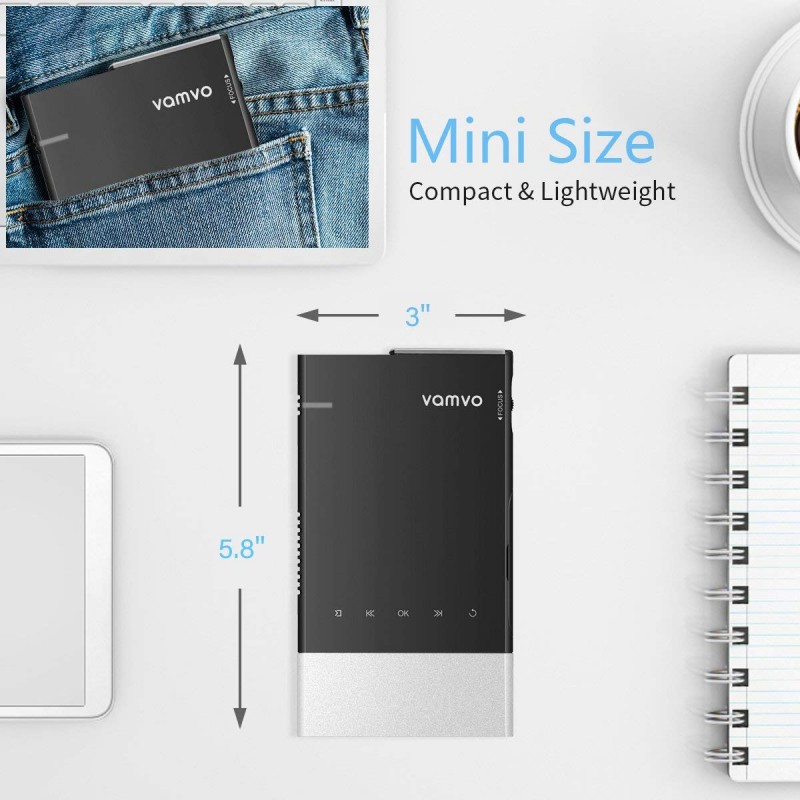 COMPACT, PORTABLE, VERSATILE ---- This projector's compact and lightweight design, with a tiny frame of 5.7 * 3.2 * 0.9 inches and a weight of just 0.6 lbs., allows you to take it wherever you go. It's extremely portable and easy to set up. It is as if you have a Smart TV carried along in your pocket. Ideal for use in small meetings/gatherings, classroom, or business environments.
MULTI-SCREEN SHARING ---- Vamvo mini projector adopts the latest Multi-screen technology. It supports AirPlay, DLNA, and Miracast technologies. You are able to project the screens of your iPhone, iPad, and other smartphones onto a 130"large screen (maximum) with a lightning cable, USB cable, or Type-C cable. This projector allows you to instantly project your mobile screen content onto the wall for your colleagues, friends, and family to watch.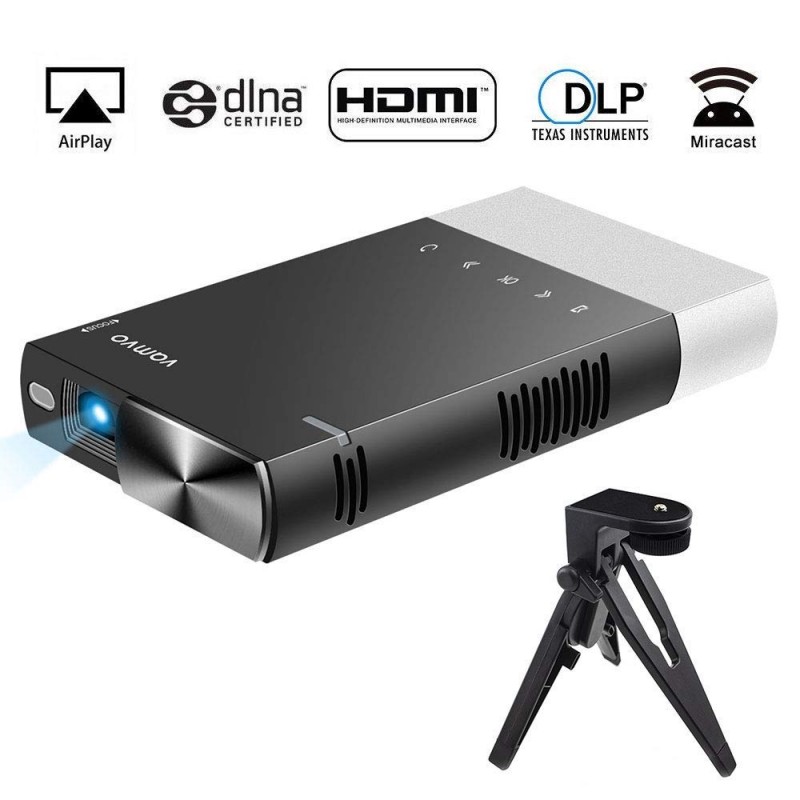 VIBRANT DISPLAY ---- Make it your personal sports game projector. Enjoy our projector's vibrant color and crystal-clear image with a max resolution of 1080p. An ideal screen size of 80 inches can be achieved with a projection distance of 5 ft. 5200mAh long battery life allows it to play a movie for more than 2 hours without a charge
MULTIMEDIA VIDEO PROJECTOR ---- This mini projector is compatible with: iPhones, iPads, Android devices, laptops, PCs, MacBook, XBOX, PS3/PS4, and more. Rich ports such as HDMI, USB, TF and Micro SD ports are available.
RISK-FREE WARRENTY & LOCAL CUSTOMER SERVICE ---- Vamvo provides an 18-month manufacturer warranty for this product. If you're not completely satisfied with your purchase, please let us know via email or phone call, and we'll offer a refund or replacement within the first 3 months. This way, our customers are guaranteed a risk-free buying experience.
Recent Posts
Most Read
Popular Posts
Donate
Tags