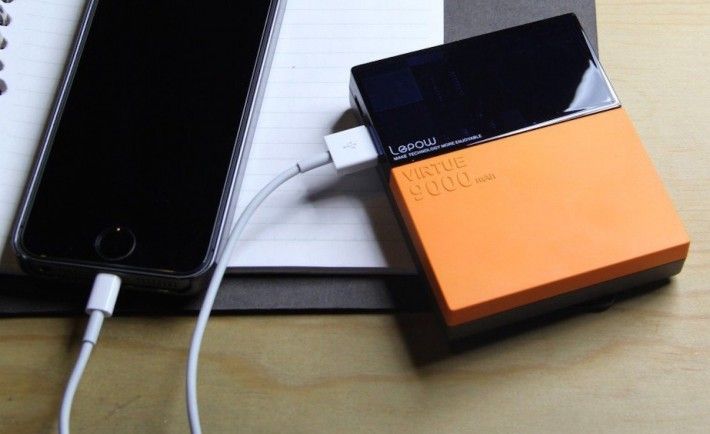 Battery with a heart. This unique design from Lepow® is the perfect gift for your loved ones.
Lepow®: Amazon's #1 Beautiful and Powerful Portable Charger Brand
Powerful, stylish and creative: Give the Virtue a try, and you will fall in love with Lepow. Think outside the box by and purchase something that isn't the same old boring external battery.
High-quality li-polymer battery and cutting-edge circuitry on the inside; durable and colorful material on the outside, plus thousand of hours of quality examination. Whichever Lepow product you purchase it will be sure to wow you.
New Technology, Inspired by the Old
Lepow's most advanced S+ technology in I/O circuitry design, and the safe, compact li-polymer battery guarantees the smartest and fastest current delivery to your various electronic devices.
Inspired by Apple I computer, the Virtue features a black touchscreen with an orange, square design which fits perfectly in the pocket, bag, or purse. A super lightweight, compact, and portable power bank.
Innovative Touch Battery Indicator
Tap the corner of the black touchscreen to easily check the battery life, and a blue LED light in the shape of a heart will appear.
The heart breaks down into four segments with each one representing 25% battery.
Powerful and Fast Charging
The 9000mAh Virtue charges an iPhone 6 Plus 3 to 3.5 times.
The fast 2.1A output recharges smartphones in 1-1.5 hours.
Lepow S+ technology prevents overheating, over-charging, excessive discharge and short-circuiting of all kinds.
Best Customer Service and Warranty
The Virtue comes with a 18 months no-hassle warranty and amazing customer service for your 100% satisfaction.