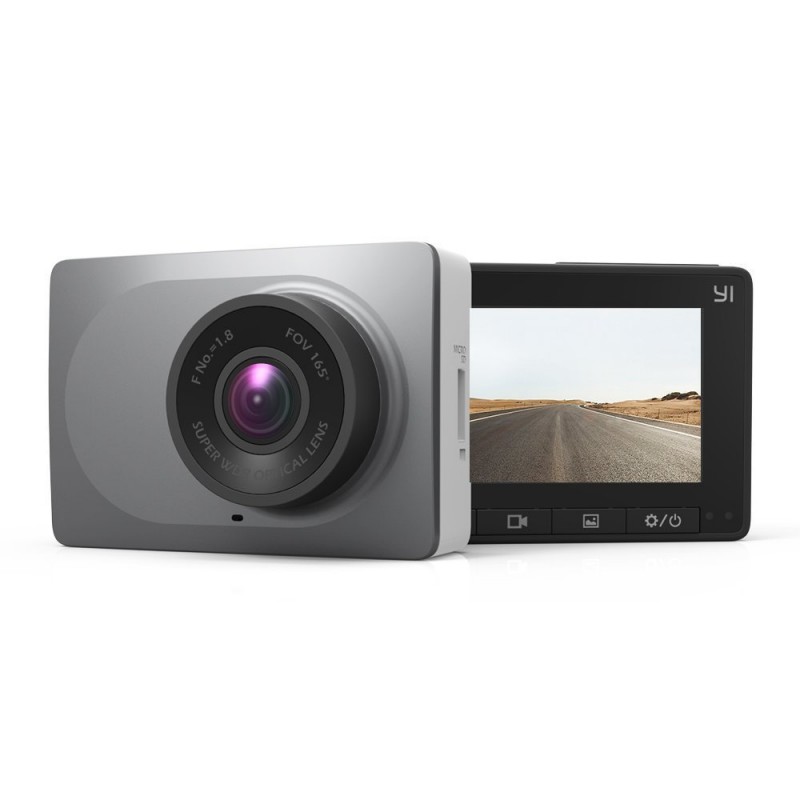 Product description
Driver Assistance System ADAS (Advanced Driver Assistance Systems)
Brings you up to date and has optimized detection algorithms. Drive safer thanks to lane departure warnings in real time.
G-sensor Technology
The camera's emergency detection automatically records events when a collision is detected using G-sensor technology.
165° Wide-Angle Lens
Full coverage of three lanes. The powerful F1.8 aperture combined with an extremely powerful 3.0μm x 3.0μm image sensor guarantees excellent pictures even at night.
High Definition and First Class Night Vision
HD and first-class night vision. 1920x1080p at 60 fps captures fast-moving scenes and creates high-resolution images at high speeds. At 30 fps, a resolution of 2304 x 1296p Ultra HD is possible. Note: A microSD Class 10 card with 8 - 64 GB and higher is required (sold separately).
Built-in 2.7" TFT LCD Widescreen
Using the built-in screen or the YI Dash Cam app, for Android and iOS, makes the operation simple. Large buttons and user-friendly icons allow quick and intuitive navigation through the menus and settings.

From the Manufacturer
Built with the ADAS(Advanced Driver Assistance Systems) - the most advanced and optimized visual recognition algorithms ensure safe driving by providing real time Lane Departure.
The YI Smart Dash Camera features a high-end video processor with 1080p 60fps H.264 video recording. This system also features G-Sensor technology that allows the camera to automatically save footage in the events leading up to a collision and immediately after so you have a record of the incident for insurance disputes or other purposes.
In order to reduce blind spots, the YI Smart Dash Camera uses a 165° ultra wide -angle all - glass lens which can monitor 3 lanes comfortably. The camera is highly sensitive, enabling accurate and detailed capture recordings.
With a high efficient H.264 video encoding, the camera guarantees clear images in high resolution while optimizing storage space for more footage. YI Smart Dash Camera features an all-glass high-resolution lens, industry leading F1.8 aperture and 3.0μmx3.0μm high sensitivity image sensor to guarantee excellent night vision.