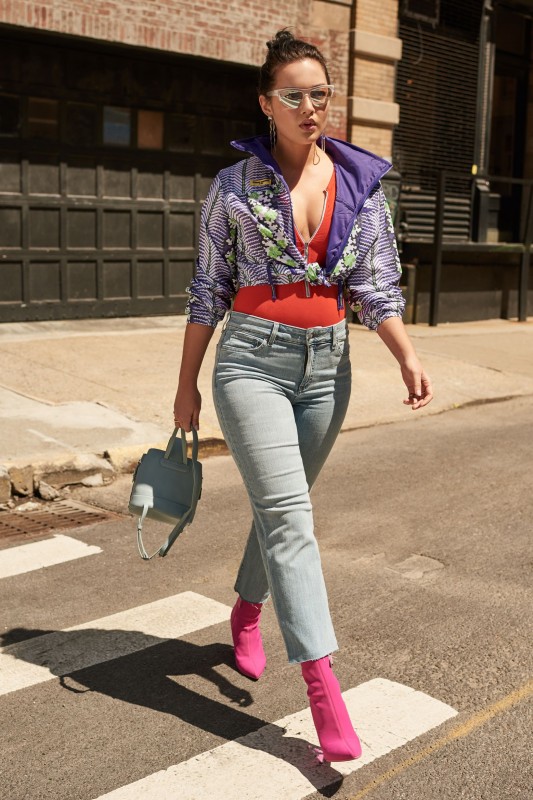 Knot Your Athleisure Jacket Over a Bodysuit
Every great outfit starts with the perfect base. In this case, it's a coral-red, front-zipper bodysuit – that we'll be living in pretty much all summer. If you prefer to be a little more covered, just add a sport jacket for that athleisure vibe all over your Instagram feed.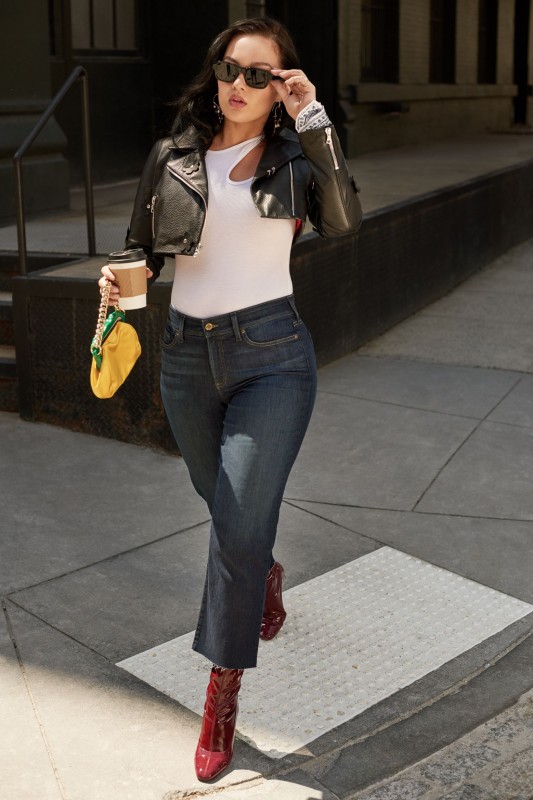 Upgrade Your Leather Jacket with a Cropped Version
Throwing on a cropped moto jacket creates just enough edge to let you keep the rest of your ensemble simple. Ankle-length denim always looks great with a boot (and patent burgundy will take you through all the seasons).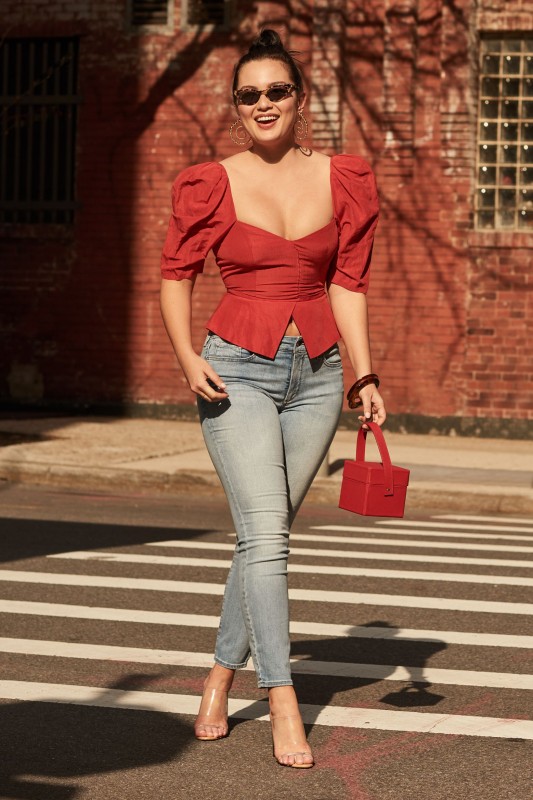 Pair Nude Heels with Your Skinny Jeans
Nude or clear PVC heels elongate your jeans, giving the impression of legs that go on for miles (sign us up!). A skinny fit that hits right at the ankle will also lengthen your physique — so flattering. When wearing a skinny jean, go for a peplum (or structured) top to balance out proportions.
credit by elle.com