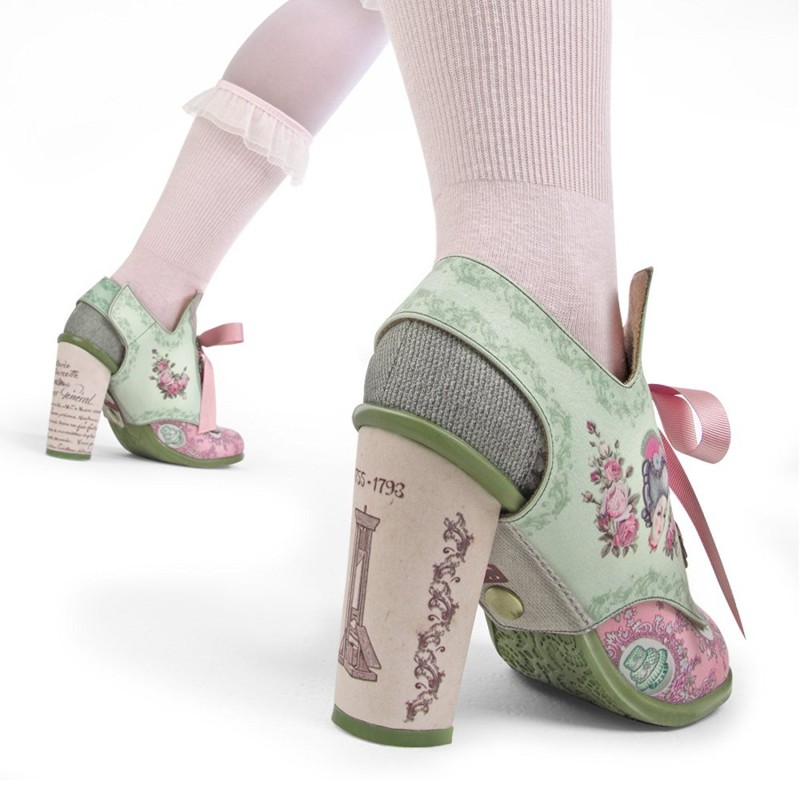 Color: Multicoloured
Printed fabric upper. Synthetic inner. Non marking rubber sole
Cushioned inner sole with arch support for maximum comfort
Vibrant colors and quality prints
Heel height: 3.9 inches (10 cms)
Check Hot Chocolate Design Size Chart to get a perfect fit
Start your collection today!
Step into 3.9 inches of comfy uniqueness! Our Chocolaticas Doble Topping High Heels are a confidence pumper for those seeking to impress and enhace her outfit with our vintage-inspired designs and vibrant colors. Their cushioned inner sole with arch support makes them the perfect pair of heels for any ocasion. These High Heels are the perfect way to tie an outfit together!
Printed fabric upper, cushioned and soft fabric inner and non marking rubber sole. Vibrant colors and quality prints renowned for its unique designs. Remember to check Hot Chocolate Design Size Chart to get a perfect fit! The measures in the size chart correspond to the shoe insole. We recommend that you measure your foot in order to receive a perfect fit.

About Hot Chocolate Design
Founded in 2004 by Pablo Martínez & Carolina Aguerrevere, Hot Chocolate Design emerges into the Venezuelan market as a local fresh and innovative accessories brand, based on the consumers need of fleeing away from the uniformity and creative rigidity provided by mass produced brands.
We define HCD as a design brand which occasionally blends with art as the concept, design and fabrication of each item we produce – shoes, bathing suits, purses, bags, home products, among others – is intended to reflect the individuality of each item. Betting on our customers need for originality, we offer limited collections and our retired products have become collectors items for many of our fans.
The inspiration behind HCD comes mainly from our own lifestyle; our passion for collecting vintage items and certain nostalgia for all of the things that made us feel happy and comfortable when we were young. In our design brainstorms, we draw from items, colors, textures and patterns that we treasured in our infancy as well as our yearning to come across them again in our adult lives, transformed as Hot Chocolate Design one of a kind accessories.