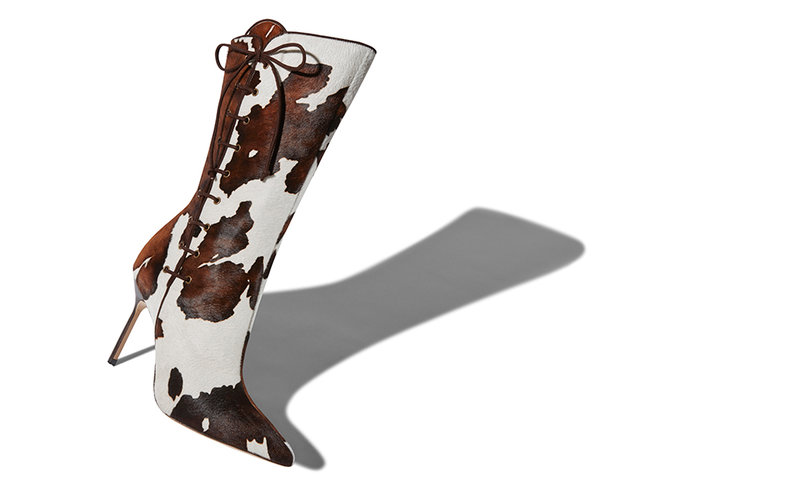 Cow Print Calf Hair Lace-Up Boots
With his imagination travelling far and wide, this collection was inspired by Africa and the deeply rooted traditions of its many tribes and cultures that date back thousands of years.
Cow print calf hair pointed toe boots featuring decorative side lace-up panel, inner zip closure and stiletto high heel. Mid-calf length, fitted design. Upper: 90% calf hair, 10% kid suede. Sole: 100% cow leather. Lining: 100% goat skin. Heel measures 105 mm. Italian sizing. Made in Italy.