1. The Statement Denim Jacket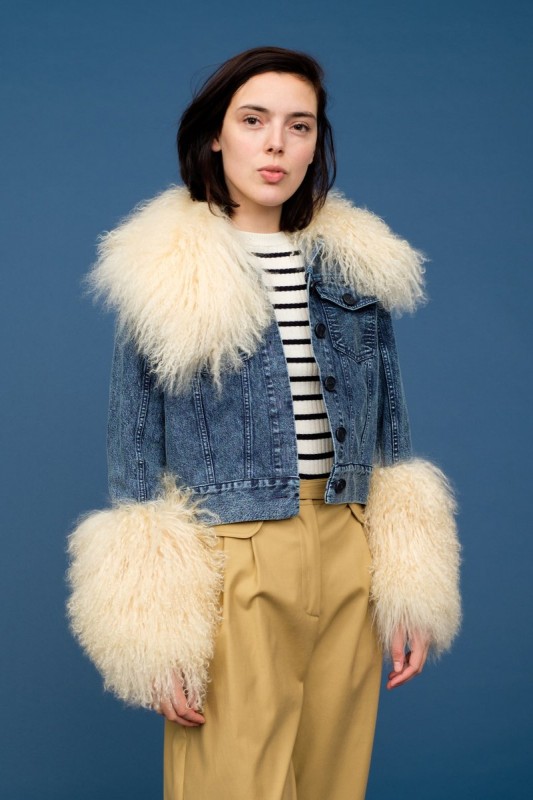 Sea Jocelyn Denim Jacket sea-ny.com $695.00
To say I'm obsessed with this shearling-lined jacket would be an understatement. It's Penny Lane if she dabbled in denim. The jean jacket is getting an extra makeover this season, and choose your poison from shearling cuffs to checkerboard prints.
2. The Belted Jacket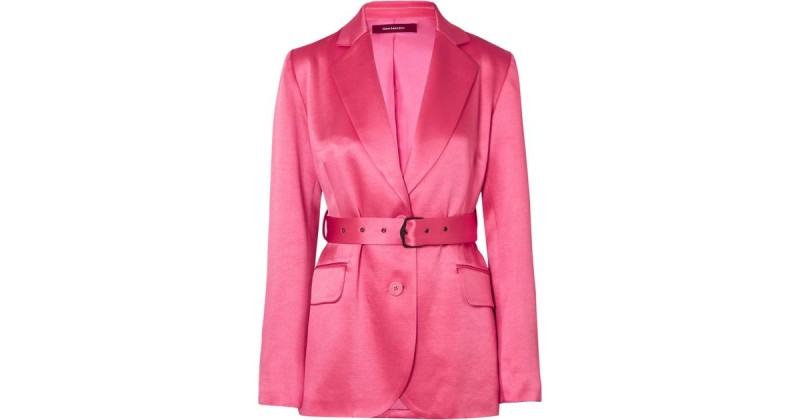 Sies Marjan Terry Belted Satin Blazer net-a-porter.com $1,495.00
Inspired by the '70s, the new belted jacket will literally pull your look together. Plus, this style usually comes with matching pants to really nail the aesthetic.
3. The Windbreaker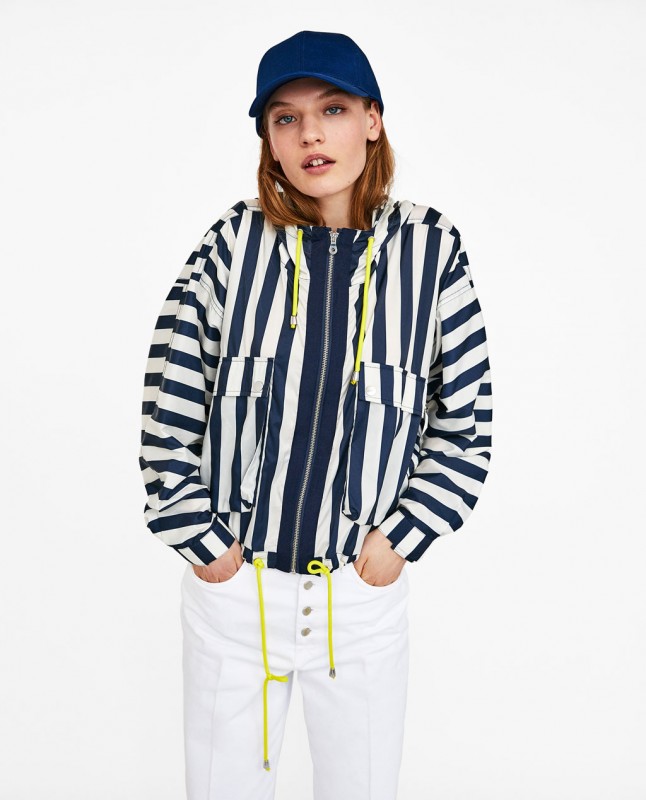 Jacket with Contrasting Drawstrings zara.com $49.90
Athleisure is all the rage, but the trusty windbreaker hasn't had it's time in the spotlight until now. To add a sporty to a posh outfit, layer one under a chic coat like we did with this exact jacket for ou