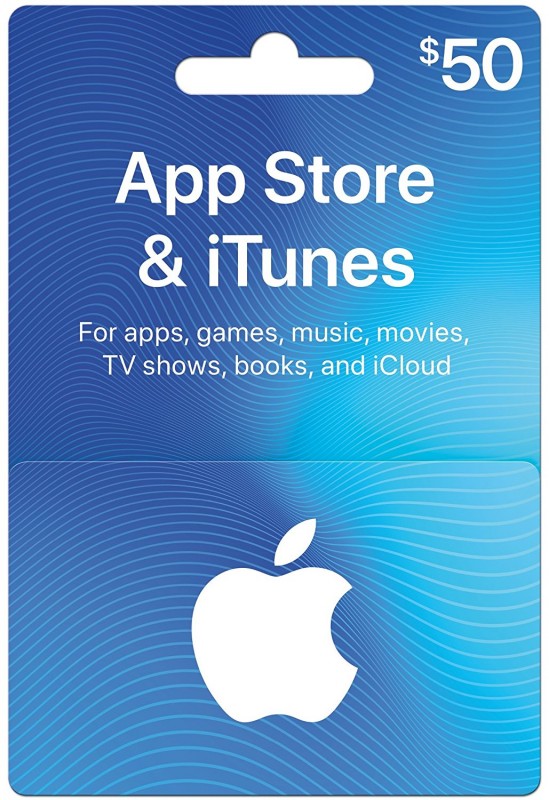 Available in amounts of $25, $50, $100, $200 and $40 Multipack.
Gift cards delivered by mail.
Redemption: Online.
No returns and no refunds on gift cards.
Terms apply. See below.
Good for the US iTunes Store only.
For use on iTunes, Apple Music and App Store in US only. Not valid for other payments.
Includes an envelope for easy gift-giving.
Product description
Denomination: 50 | Design Name: Standard
One card, millions of ways to enjoy it. Use the App Store & iTunes Gift Card to get apps, games, music, movies and TV shows. Available in a variety of denominations - spend it on in-app content, books, TV show subscriptions or even iCloud storage to secure files from all your Apple devices.