Ruby Tuesday Gift Card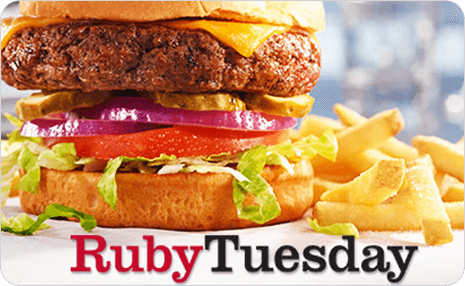 Redeemable at Ruby Tuesdays in the continental U.S.
Redeemable in-store only
Some have a gift for great food. Others would love to get one from you. So purchase a Ruby Tuesday gift card and reward your friends and family with fresh, delicious Ruby Tuesday selections. From our Fresh Garden Bar to America's best burger, from affordable lunch combos to signature entrees, the Ruby Tuesday menu is full of variety and value.
Recent Posts
Most Read
Popular Posts
Donate
Tags