Features
Light up when Openingthe door and Greet You with Warm Light
Baseus Sunshine Series Human Body lnduction Entrance Light
Features
Back Lighting design: softer light without being dazzling
Dual induction, PIR human body induction+photosensitive induction
120 days long endurance
Magnetic installation: Easier pick and place
Back Lighting Design Does Not Glare when Opening the Door
The front design of the light sourceis replaced with the backing light, so that it diffuses outwards along the periphery of the lamp body to form a ring-shap. Effectively avoid direct light and better protect both eyes.
Lasting Battery Life Lights up 150 Nights
The low power consumption circuit design plus the large-capacity lithium battery offer the theoretical battery life of more than 5 months in the induction mode, so that you will never worry about frequent charging.
Shimmer Light Better Protects Your Eyes
Your eyes will be severely irritated when playing mobilephone or computer in the darkness. Turn on the light mode to use it as the night light, so that your eyes can be better protected from being irritated and get relieved from fatigue when working at night, and playing with mobile phones with a shimmer light.
Magnetic Attraction for Placement Put It Where It is Needed
Custom-made magnetic base can be firmly attached to the groove of the lamp body, integrated with the contour without occupying space. The lamp body can be taken down and placed at any place where light is needed.
Specification
Brand: Baseus
Name: Baseus Sunshine Series Human Body lnduction Entrance Light
Material: ABS+PC
Power: 0.5W
Operating temperature: - 10℃~+ 40°C
Battery capacity: 500mAh
Color temperature: 4000K[Natural light]/6500K[White light]
Size: 108*60*22mm
Product weight: 85g
Package includes
1 x Night Light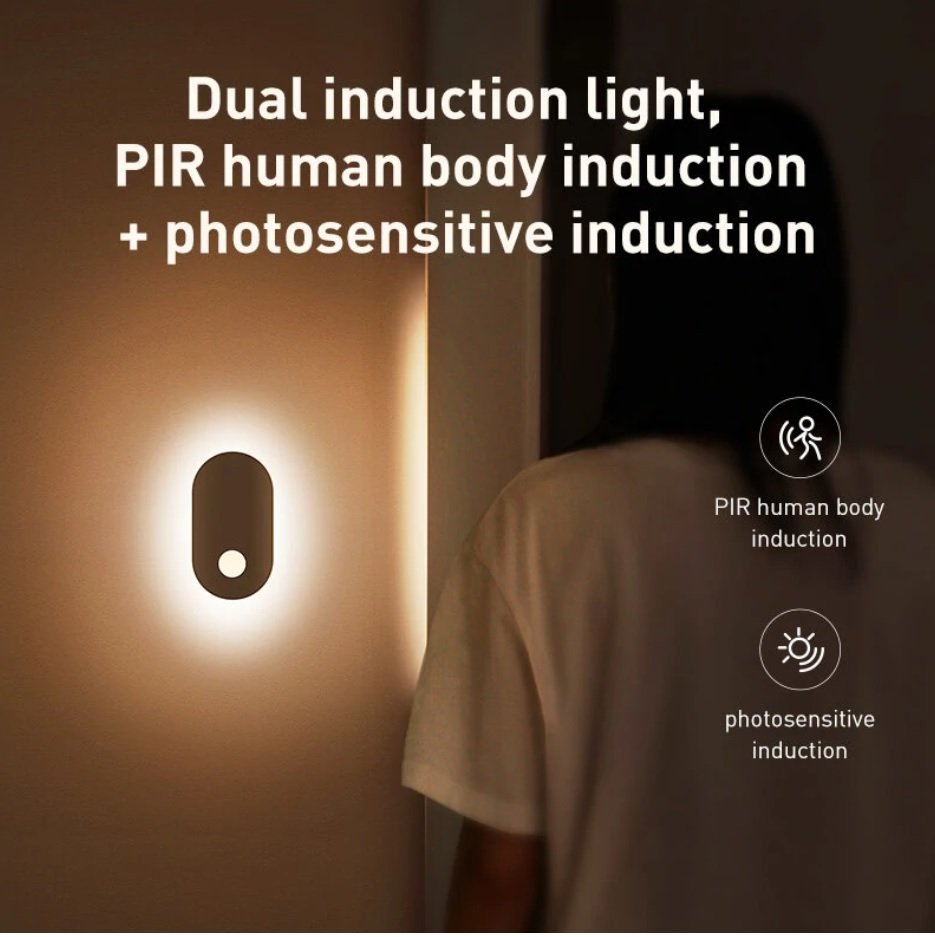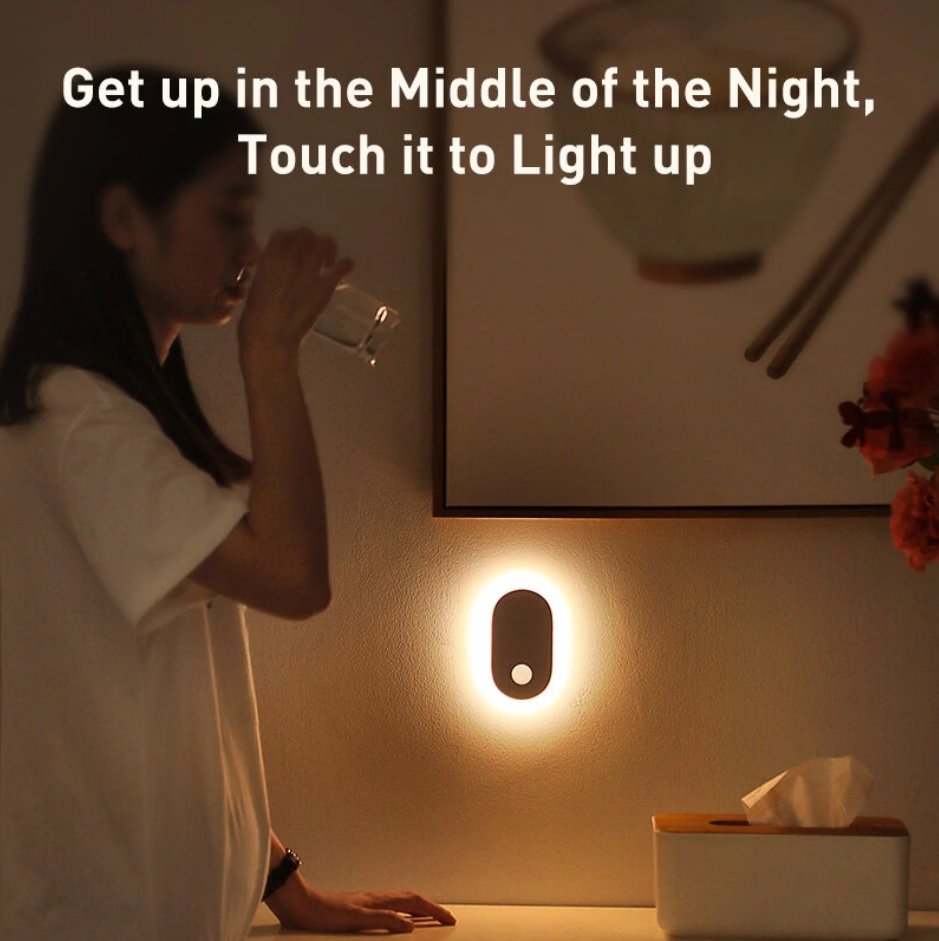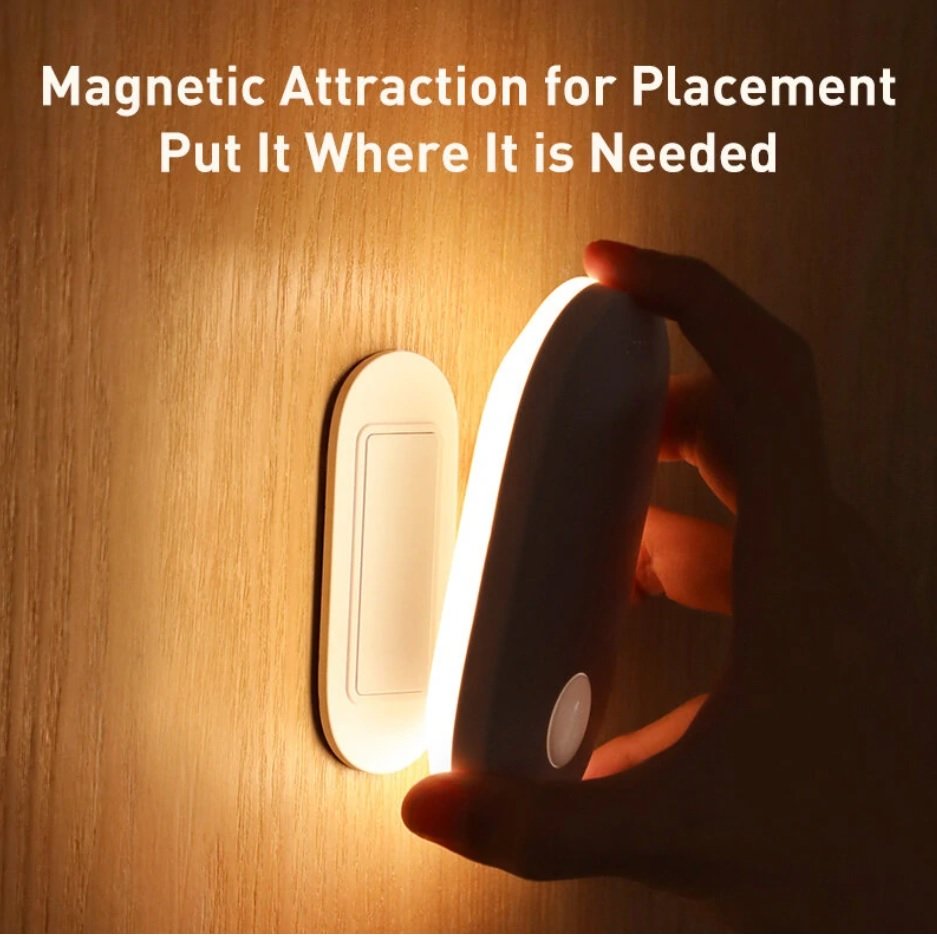 See The Price