Fanari Villas Santorini, Greece Address: Oia, Santorini, Santorini Island, Greece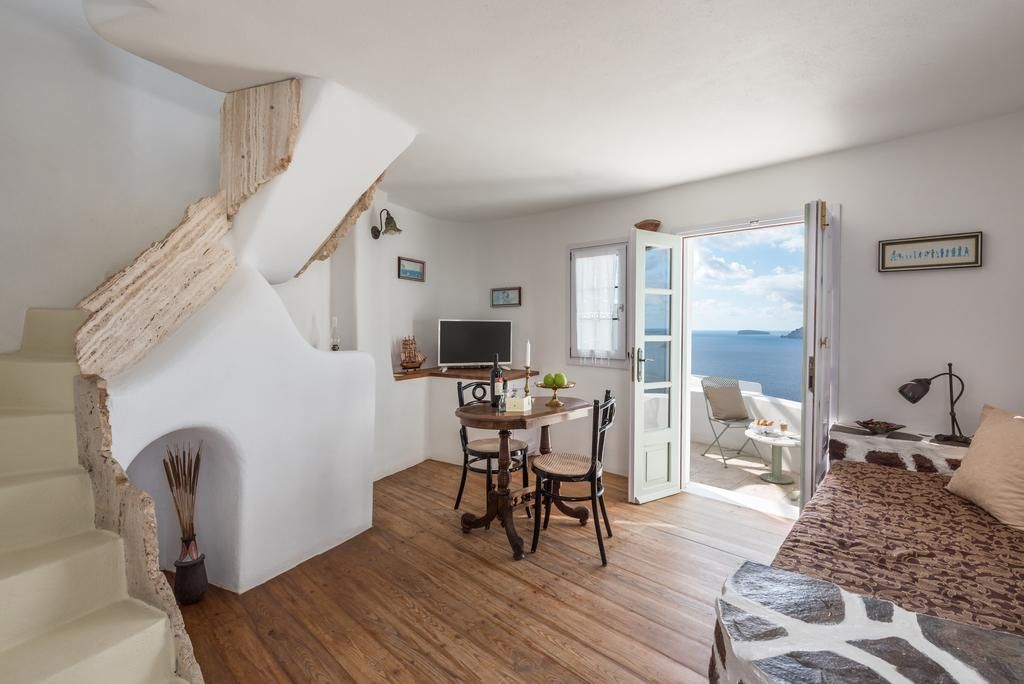 Main amenities
19 smoke-free guestrooms
Near the beach
Restaurant and bar/lounge
Outdoor pool
Rooftop terrace
Sauna
Spa services
Airport shuttle
24-hour front desk
Air conditioning
Daily housekeeping
Car rentals on site
Free WiFi and free parking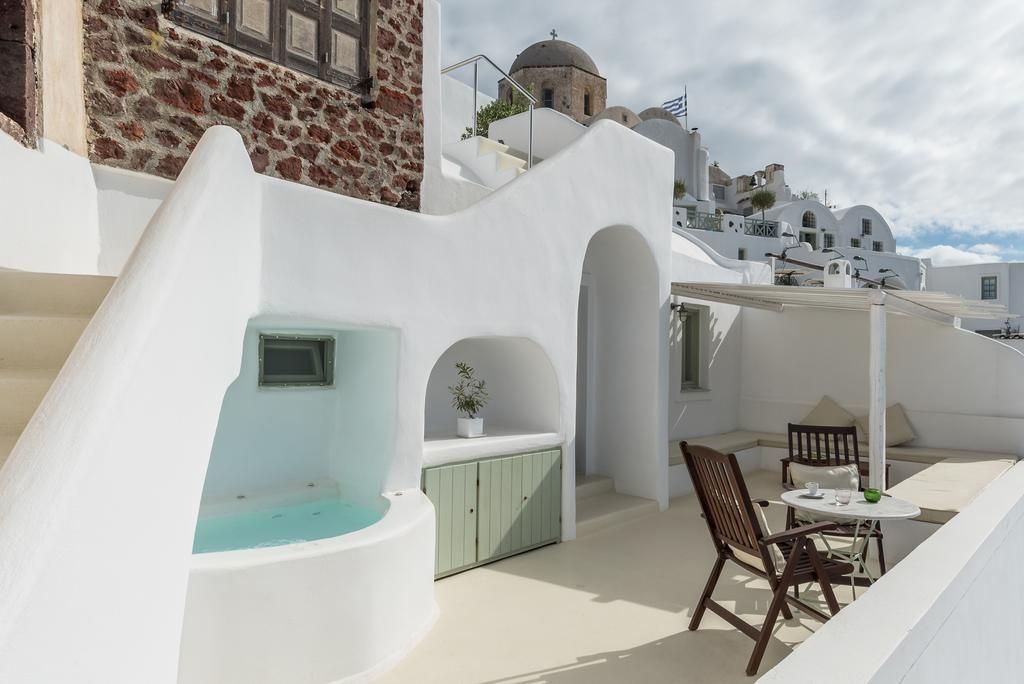 What's around
Santorini Caldera - 2 min walk
Oia Castle - 2 min walk
Maritime Museum - 2 min walk
Naval Museum - 4 min walk
The Famous Church in Oia Famous Photospot - 5 min walk
Amoudi Bay - 5 min walk
Paralia Katharos - 13 min walk
Domaine Sigalas - 39 min walk
Baxedes Beach - 2.5 mi / 4.1 km
Archaeological Museum - 6.9 mi / 11.2 km
Pori Beach - 5 mi / 8 km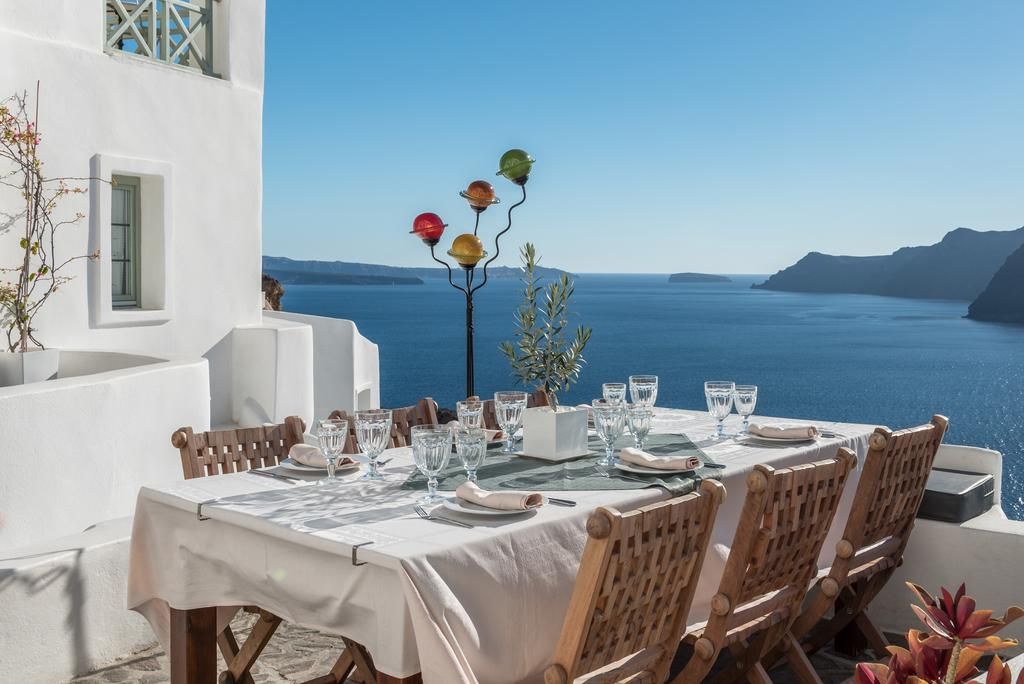 Fanari Villas is a multi-level complex located on a cliff overlooking the Caldera, Thirasia Island and the sunset. It features rock-cut suites and spa treatments.
The suites have vaulted ceilings and handmade wooden furniture. CD players and free Wi-Fi are standard. Laptops can be provided upon request. Each unit has a private seating area, some of which are separate from the bedroom. Some suites have their own whirlpool.
The outdoor areas have curved roofs and terraces with bougainvillea flowers. The pool is half outdoor and half in a vaulted cave with a hot tub.
Spa services at Villas Fanari include massages, facials, and hairdressing appointments. A sauna is also available.
The restaurant serves regional cuisine with a modern touch. Meals are also served in the suites. The Sun Spirit Café Bar serves refreshments and snacks. A buffet breakfast is served daily.
The center of Oia is a 5-minute walk from Villas Fanari. The prehistoric settlement of Akrotiri and Ancient Thira is 21 km away. Free private parking is available on site.
For more information about Fanari Villas Santorini, Greece and reservation click here