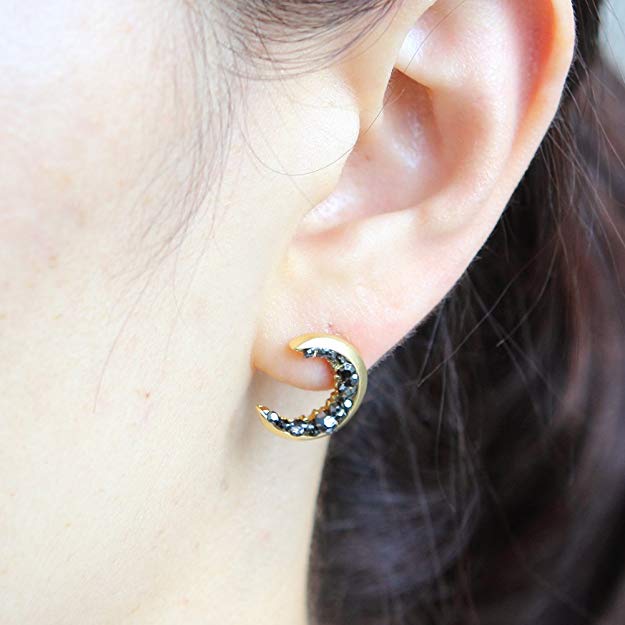 Crescent Moon Earrings with black CZ
Dimensions: 15 x 15 mm
Material: Brass, black cz beads
Please search Amazon for "LAONATO" to see more of our Unique and Chic collection.
About LAONATO
LAONATO has been committed to bringing you a diverse selection of sterling silver jewelry, all with the finest quality materials. You can find various simple, unique and amazing items like necklaces, earrings, rings and bracelets etc. in our store. The soul and design concept of LAONATO compromises the merits of simple, adorable and international fashion trends.
-Handmade Crescent Moon Earrings with black CZ Gold or Silver tone.