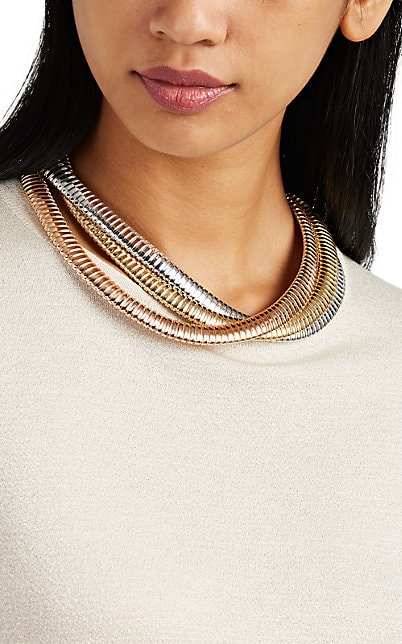 Details
Crafted of polished 18k yellow gold, 18k rose gold, and 18k white gold, Sidney Garber's Tre Collana D'Oro collar necklace is composed of three intertwined flexible tubogas chains. Securing with a concealed tab-insert clasp, this statement-making piece may also be worn as a wrap bracelet.
Polished 18k yellow gold. Polished 18k rose gold. Polished 18k white gold.
19" length (approximately).
Tab-insert clasp.