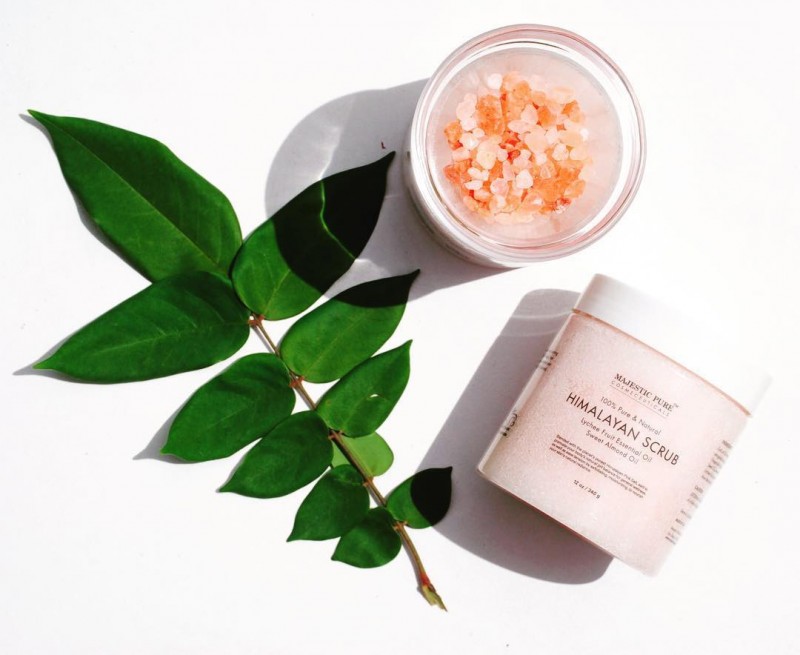 Majestic Pure Himalayan Salt Body Scrub with Lychee Essential Oil, All Natural Scrub to Exfoliate & Moisturize Skin
Himalayan Salt Body Scrub will help you relax & wash away tension. Himalayan Salt provides a perfect mineral-rich buffer to remove the dull, dead skin cells, bringing new life to your skin. Lychee essential oil is added to an ultra-moisturizing blend of nourishing botanical oils to leave your skin velvety soft & lightly scented. By exfoliating this scrub, the rich minerals & nutrients in the salt are delivered to your cells via an easily absorbed ionic infusion.
Help improve the texture, tone & appearance of your skin
Help combat water retention.
Help reduce the appearance of cellulite
Help prevent muscle cramping and soreness
Promote clam and relaxation
Help increase circulation, assist in the rejuvenation of your cells
Assist in purging the auric field of negative vibrations
SAFETY WARNING: For external use only. Rub a very small amount on the inside of your elbow area to test for any allergic reaction before use. Avoid contact with eyes, keep out of the reach of children. If pregnant, consult with your health care provider before use.