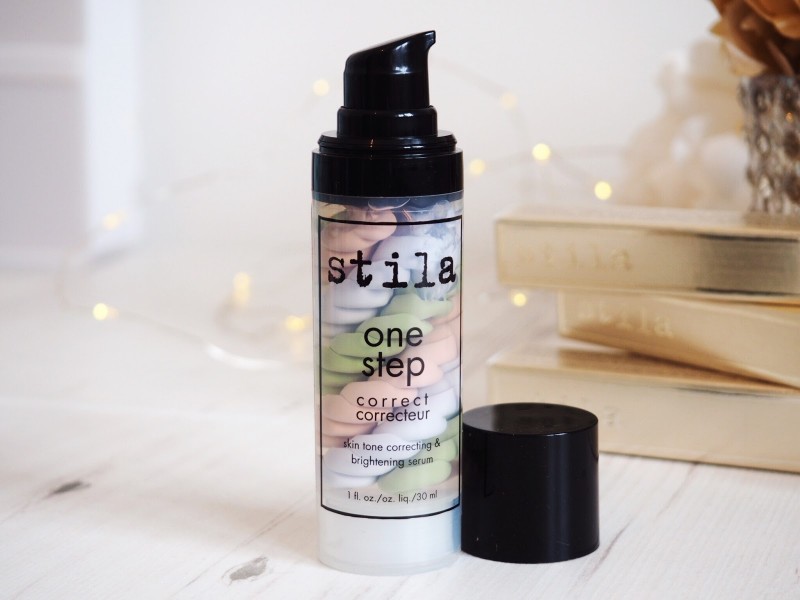 Stila One Step Correct is the bestselling, innovative complexion perfector which corrects, enhances and primes the skin for a flawless finish effortlessly.
This innovative, triple-swirled helix serum fabulously combines four beauty necessities into one easy step! Infusing a primer, colour-corrector, brightener and anti-ageing skincare serum, One Step Correct certifies its status as an absolute beauty essential for any cosmetic collection and takes care of all of your skin's needs.
Featuring Stila's Youth Revival Bio-Available Mineral Complex, One Step Correct works to instantly reduce the appearance of imperfections, whilst reducing fine lines, wrinkles, pores and pigmentation too. Alongside the ability to diminish the effects of ageing, this enchanting elixir also helps to moisturise and control oil production within the complexion, helping to improve the skin's texture.
One Step Correct's revolutionary formula contains three colour correcting brighteners which work harmoniously to balance the skin tone. The green tone instantly neutralises redness, concealing blemishes, whilst the lavender tone will counteract yellow undertones for a vibrant and energised complexion; finally the peach tone helps to brighten, illuminate and diminishes the appearance of sun spots too.
Boasting a weightless, creamy texture that instantly melts into the skin without a trace, Stila's One Step Correct never clogs the pores or settles into fine lines, instead it leaves beautifully natural, luminous and flawless skin that is guaranteed to get noticed.
Be bold, be beautiful, be clear with the legendary One Step Correct.
Tip: One Step Correct is perfect when used on those days you don't want to wear makeup, as it provides the skin with such purity and clarity, it will make you look truly flawless.