Takin' it to the patio for summer? Need a party snack that's easy but impressive? These grilled appetizer recipes are perfect party bites. Plus, they keep the prep simple, so you can focus on sun, fun, and friends. You'll save even more time by doing some of the work in advance -- chopping veggies, mixing marinades and sauces. And the bonus benefit? With grilled appetizers, clean up is easy, too.
1. Grilled Tequila-Lime Shrimp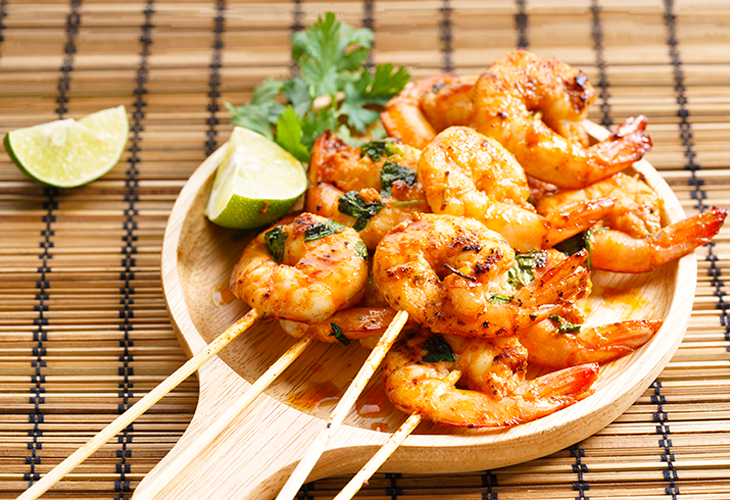 These tasty numbers take only 10 minutes to prep and are ready in just six. Be sure to allow for up to four hours of marination time.
2. Thai Chicken Satay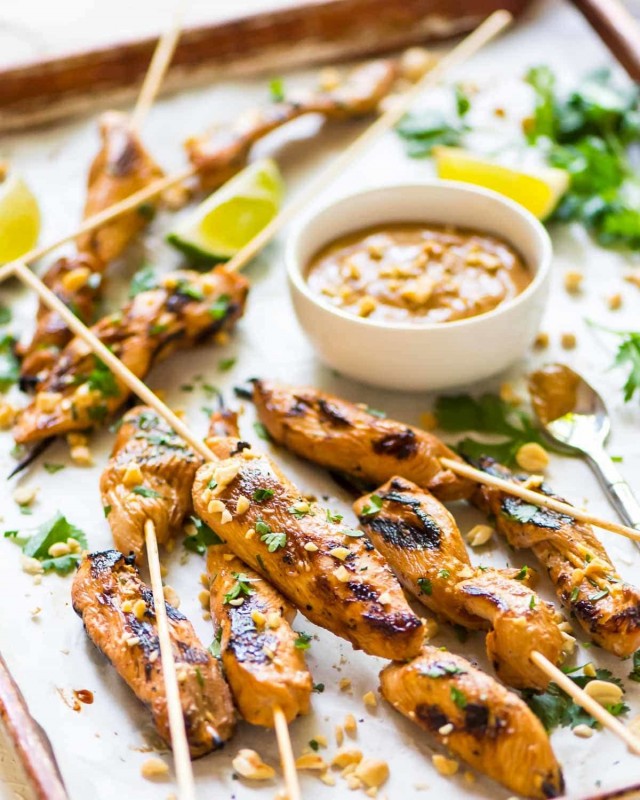 This recipe's submitter suggests buying "the chicken tenderloin strips which are already boned, skinned and a nice size piece without slicing to save time." But even if you don't, you're only looking at 10 minutes of prep time.
3. Pesto-Stuffed Grilled Portobellos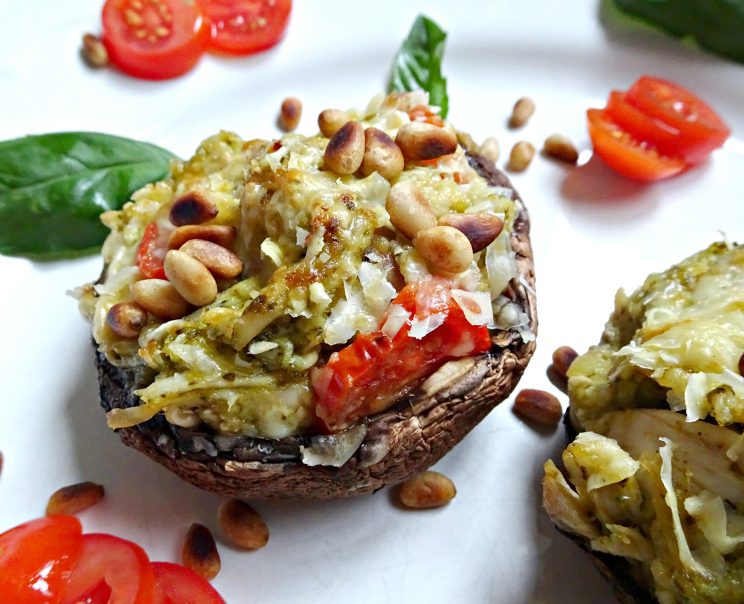 A great option for a vegetarian grilled appetizer, this recipe takes only 10 minutes to prep and comes out nice and cheesy.
4. Grilled Eggplant Rollups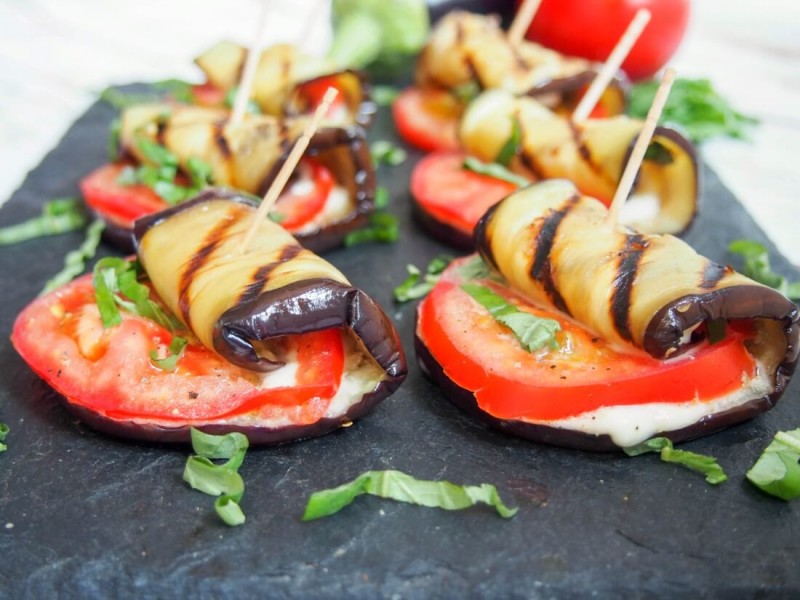 Reviewers are raving about these tasty bites. Catherine Theresa says, "Easy to make and tastes great Don't cut the eggplant too thin because it gets thinner as you grill it and can tear when you spread the goat cheese on it."
5. Grilled Prosciutto and Peach Flatbread Pizza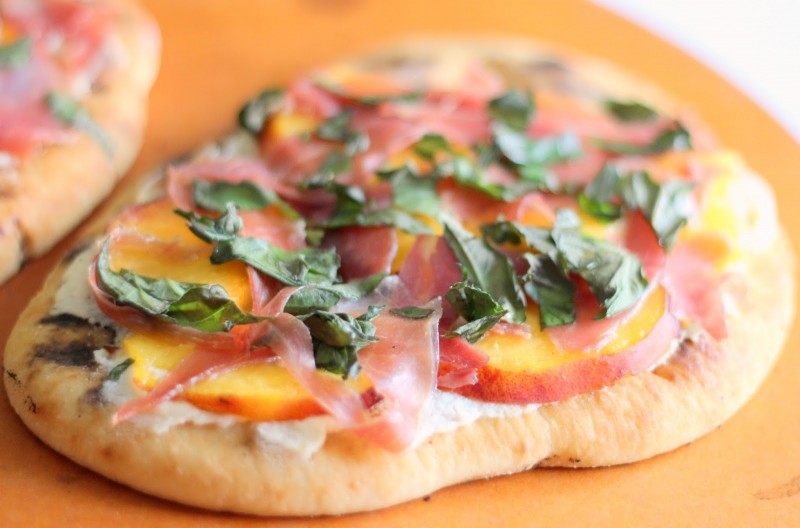 This bruschetta looks fancy pants, but does not take a fancy pants amount of time to prepare. And to cut down on time even more, make the balsamic sauce ahead of time. Then all you do is grill the flatbread, top with peaches, prosciutto, and basil, drizzle with sauce, and serve.
6. Grilled Tofu Skewers with Sriracha Sauce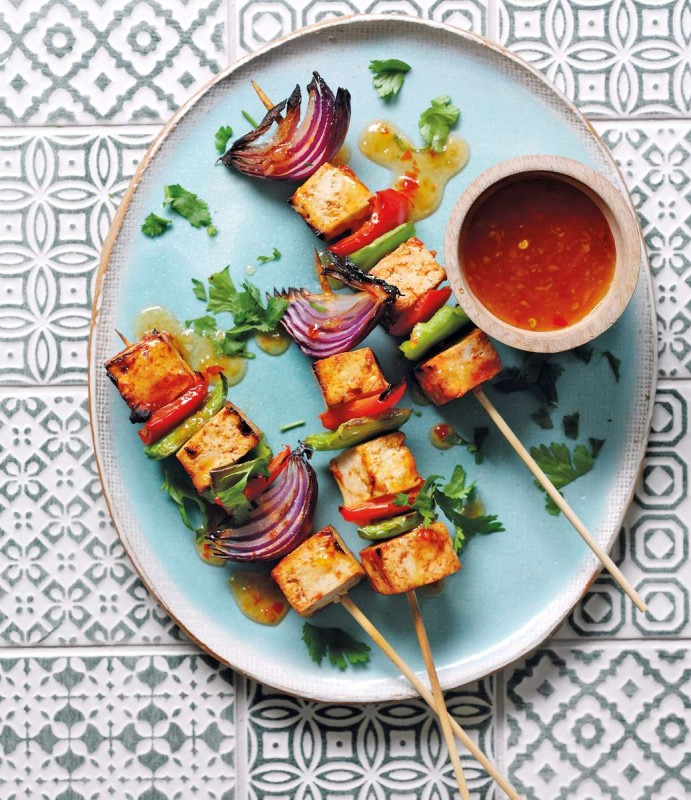 A zesty marinade does all the heavy lifting in this recipe. Once you've whisked it up, it's just about marinating time (plan for a couple hours) and minutes on the grill. Even the meat-eaters in your crowd might be surprised by how tasty tofu can be when you sauce it up just right.
7. Grill Master Chicken Wings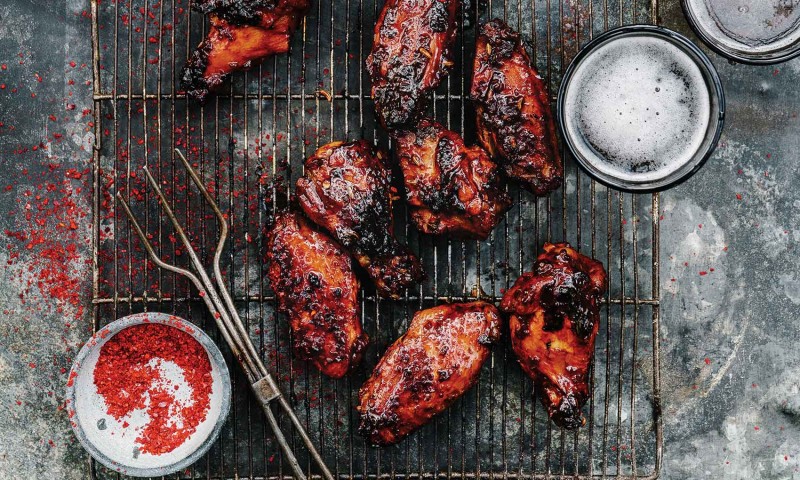 Chicken wings are marinated in soy sauce and Italian dressing for at least four hours, making this is a great option for a make-ahead grilled appetizer. Prep the night before for some extra grill-time ease.
8. Marinated Chicken Kabobs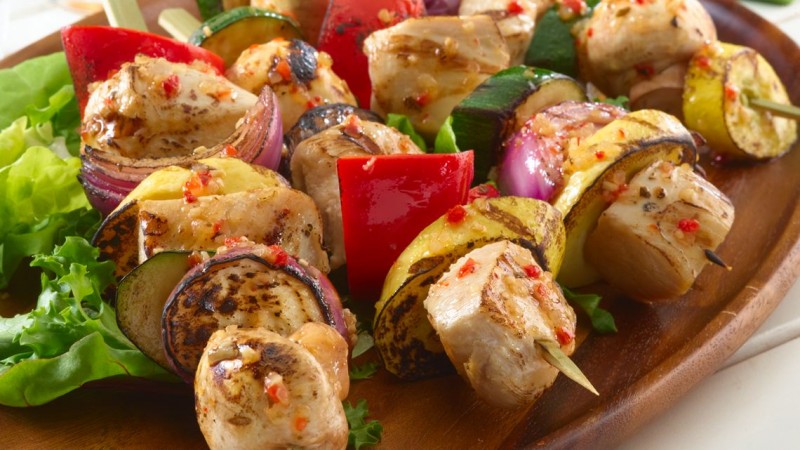 Use whatever vegetables you'd like in this versatile recipe that just takes 15 minutes to prep. This is a good one to make in the morning or early afternoon, as it needs at least two hours to marinate.
9. Steak on a Stick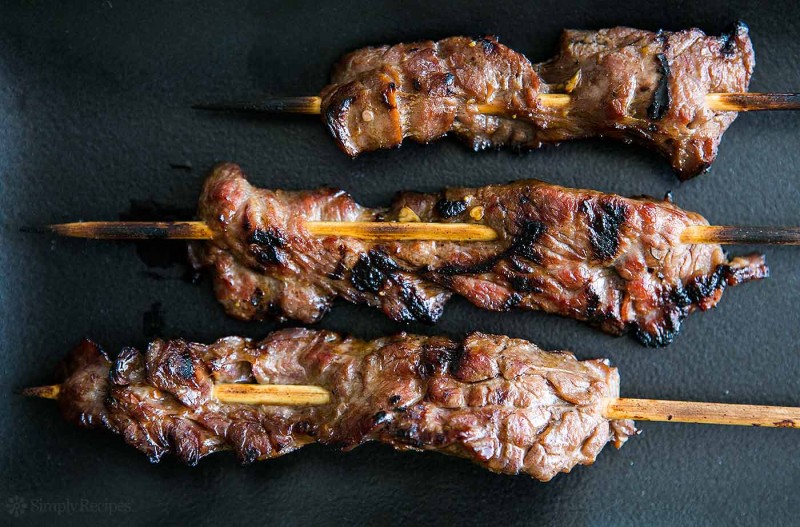 It's all in the marination time for this teriyaki beef appetizers, then a quick grill finishes them off. Reviewers suggest using a low-sodium soy sauce in the marinade to control the saltiness.
10. Strawberry Goat Cheese Bruschetta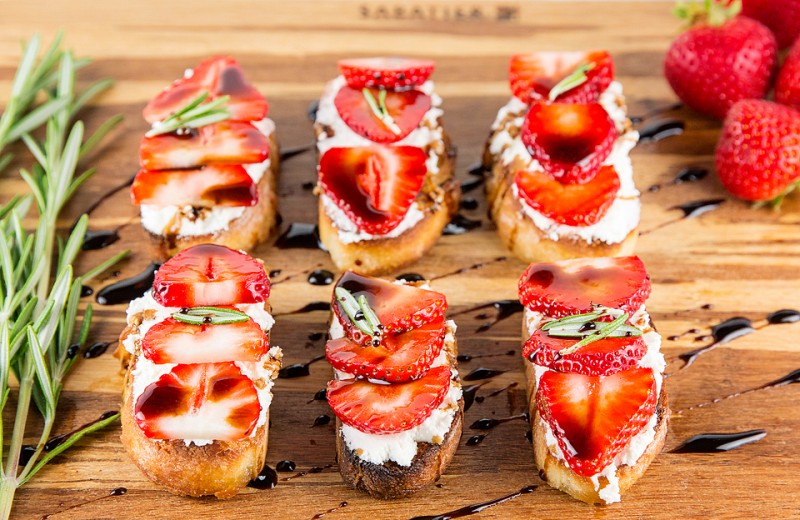 A little bit sweet, a little bit savory, a lot delicious. This is a great one for the "just drinks" crowd—easy to whip up, looks amazing, and is a perfectly-sized small bite to accompany summer sippers.