Bacon Cheeseburger Pizza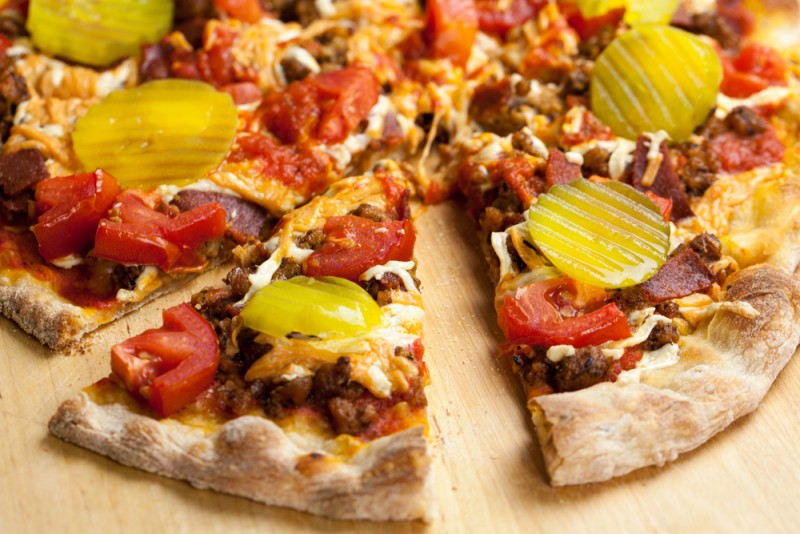 photo credit bythatwasvegan
Ingredients
1 Pillsbury Refrigerated Thin Pizza Crust
1lb Ground Beef
1 Onion sliced thin
1/2 pkg Microwave bacon
1/4 cup Ketchup
1/4 cup Mustard
handful Dill Pickles to taste
Directions
We start by cooking our ground beef just to the point where it is no longer pink (it will cook further in the oven).
Add any spices that you normally add to your cheeseburgers. I add a little onion powder, garlic powder and Worcestershire sauce.
Drain and let cool.
We then prebake our dough at 425 for 6 minutes.
Then we use our ketchup and mustard to make a "sauce".
We add a thin layer of cheese.
Spread the hamburger topping around ensuring good coverage.
Then add bacon pieces, again ensuring every bite gets a piece.
Then spread around the onions and top with another layer of cheese.
Then back into the oven for another 6-10 minutes to let it all melt together.
Recent Posts
Most Read
Popular Posts
Donate
Tags