Chili Dogs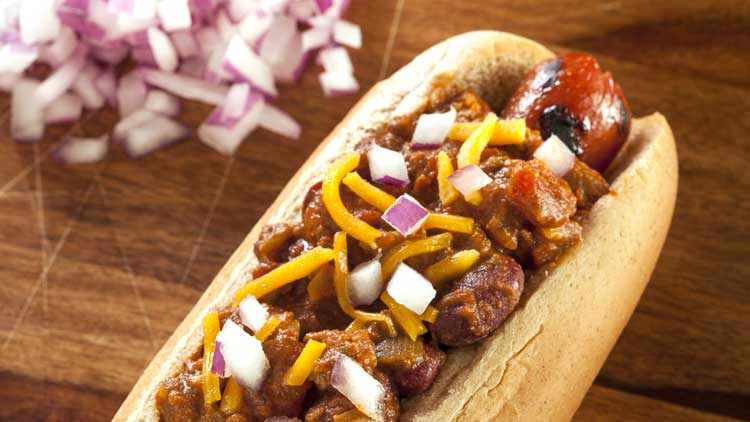 photo credit by All She Cooks
Ingredients
8 oz. ground beef
1 clove garlic, pressed
2 tsp. chili powder
1/8 tsp. cinnamon
8 oz. can tomato sauce
1 tbsp. yellow mustard
2 tsp. brown sugar
1 tsp. Worcestershire sauce
8 hot dogs
8 hot dog buns
shredded Cheddar and chopped red onion, if desired
Directions
Heat grill on medium-high. Cook ground beef in medium skillet on medium, breaking up into tiny pieces.
Stir in garlic, chili powder, and cinnamon; cook 1 minute. Add tomato sauce, yellow mustard, brown sugar, and Worcestershire sauce. Simmer until slightly thickened.
Grill hot dogs and buns, spoon some chili on top and sprinkle with shredded Cheddar and chopped red onion.
Recent Posts
Most Read
Popular Posts
Donate
Tags