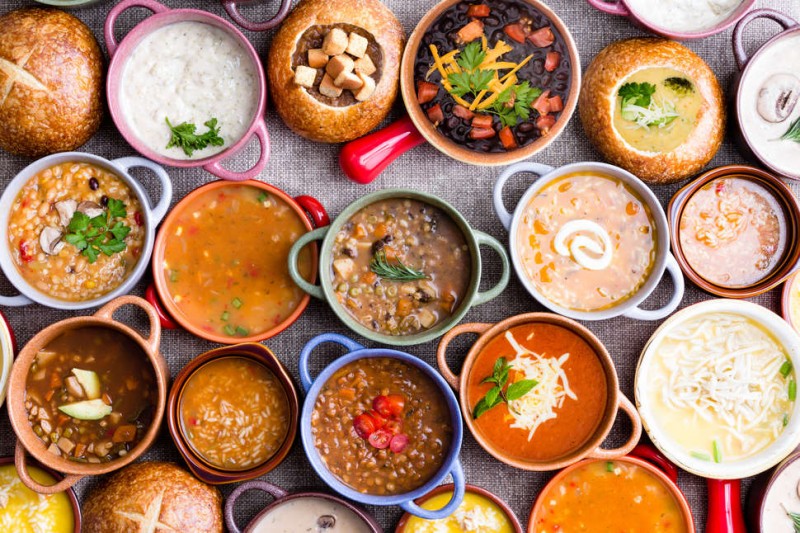 You stepped into cool mist wearing sturdy boots when leaving the house, shocked your barista with a hot coffee order, and felt deeply uncomfortable existing in a chair without a wool blanket draped over your shoulders. These facts only lead to one conclusion: Today you're craving soup.
But what to do about that? In this day and age of endless choices and cooking videos congesting the internet, making soup-related decisions feels more fraught than ever. But fear not, for we've taken the thinking out of it for you and ranked the tastiest, coziest cold-weather soups, which could also double simply as a list of "best soups." Sorry gazpacho.
11. Minestrone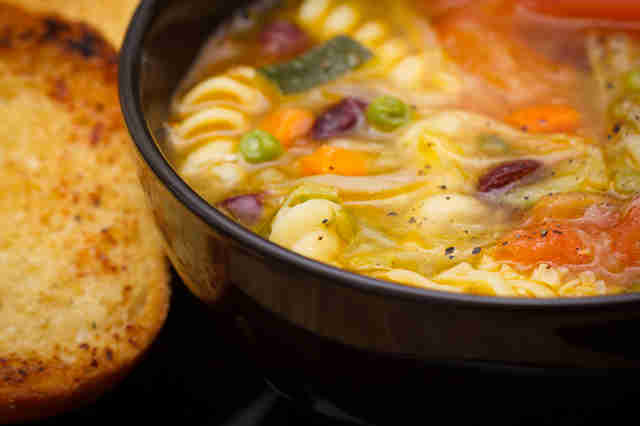 Minestrone is the most soul-warming (and best) variation on a mixed vegetable soup. The simple base combination of onion, celery, and carrots swimming in stock can be riffed on endlessly for your cold-weather pleasure, even if your variation might irritate your set-in-her-ways nonna. Ignore her and go nuts! Make it a thick, chunky stew or diced and delicate -- and just add potatoes, or meat, and you've changed the whole damn thing. But if you don't serve yours with a hearty helping of cannellini beans, you're just plain wrong. There have to be SOME rules.
10. Cream of Tomato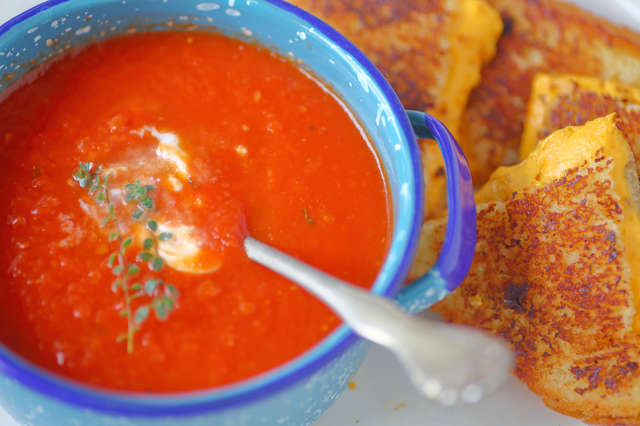 The key word here is cream. No wishy-washy, watery, excessively healthy tomato soups on this list. Speaking of dairy, a crusty grilled cheese is an essential companion for dunking, obvi. This duo is an unparalleled comfort food force that'll take you back to your school days in the best possible way -- basically the opposite of the feeling you have anytime you encounter a frozen fish stick.
9. Italian Wedding Soup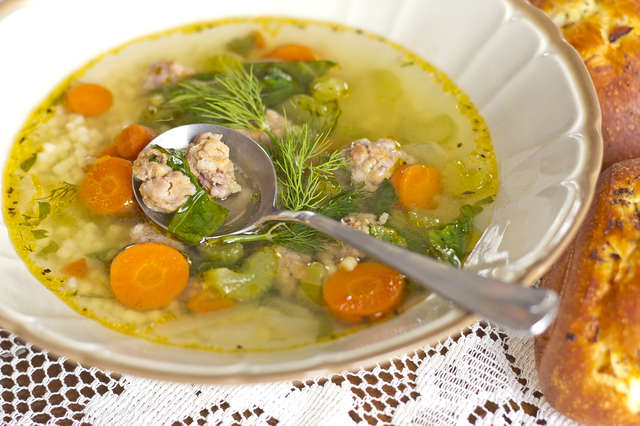 Has anyone ever even had this soup at a wedding? Didn't think so. A much better occasion for it would be a long winter night that starts with dinner at your neighborhood's oldest red sauce joint (realistically the only place that serves it) and ends with you passed out on your couch under every single blanket you own. Greens, chicken stock, meatballs, and Parmesan cheese are a winning team that make it a zuppa to get you through life's most harrowing moments -- hey, maybe there IS something to be said to serving it at weddings?
8. Miso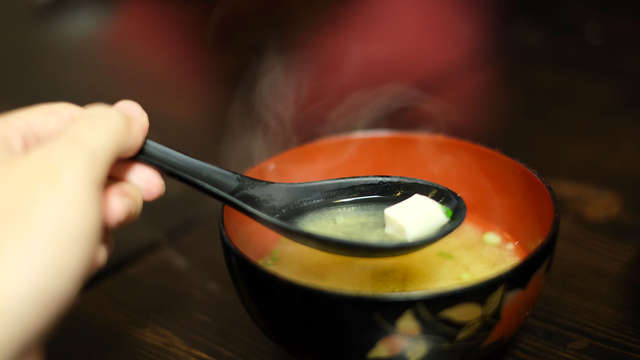 This Japanese joy of a soup could warm your soul on the coldest night. Made from fermented soybeans and mixed with dashi stock, this savory soup is delicious in plain form, as a ramen base, or in any of its infinite variations. Pro tip: It's crazy easy to make if you keep some miso on hand in your fridge (which you should). Second pro tip: It's even easier to get it as a free add-on because you ordered 40 dollars worth of sushi on Seamless.
7. French Onion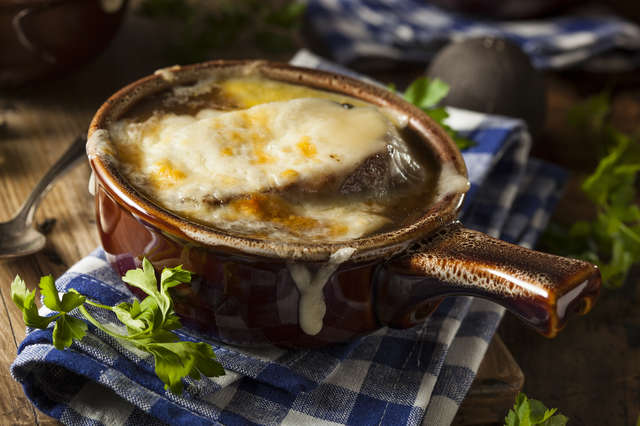 There are many reasons to love French onion soup: the delicate sweetness of painstakingly caramelized onions, the carb-y satisfaction of a broth-soaked crouton, and the way it makes it socially acceptable to shovel approximately a fondue pot's worth of Gruyère straight into your face. When the weather gets tough, the tough fortify themselves with dairy products.
6. Chili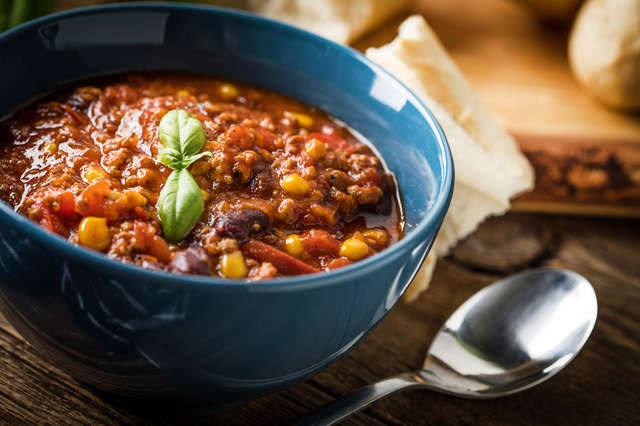 Before you open your mouth haters and nonbelievers, chili is in fact a soup. And the reason chili is such an ideal soup is it's one of the few that's unquestionably filling enough to stand alone as a meal. Which is key, because when your driveway is slick with black ice, you're trying to avoid leaving the house at all costs, even to forage your nearest Trader Joe's. Pick a Sunday and make a metric ton of chili -- literally any chili, we don't have time to get into the whole "bean" debate right now -- then freeze it. You'll thank yourself constantly throughout the winter.
5. Chicken Noodle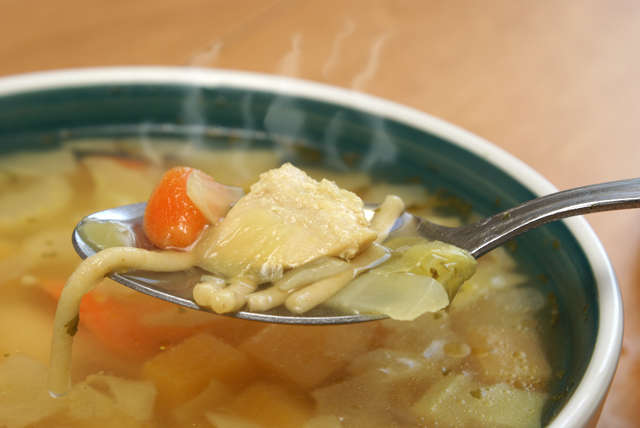 You knew it was coming. Whether it's the version made famous by Campbell's or some homemade supply your mom overnighted to you because she thought she heard the beginnings of a cold coming through on the phone, the classics are classics for a reason. And it turns out that cold remedy business is legit: Spices like pepper and garlic along with hot steam aid congested sinuses, while salt can soothe your sore throat. Being sick sucks, but the mitigating effects of chicken noodle soup are one of its few silver linings. Also, it's delicious, so don't force yourself to wait for a head cold before indulging in some.
4. Butternut Squash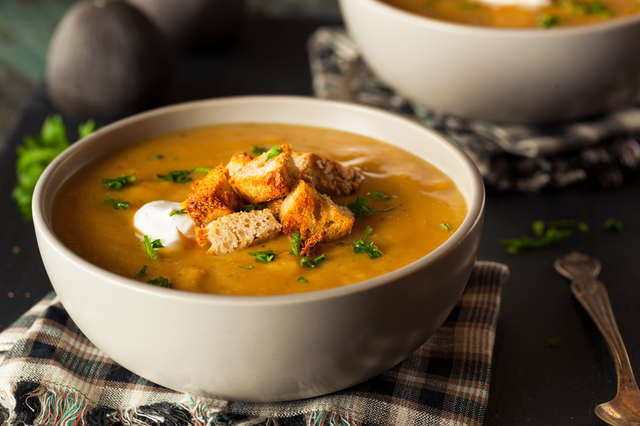 The greatest trick butternut squash soup ever pulled was convincing the world it wasn't simply a warm bowl of liquid pumpkin pie. OK, truth be told most butternut squash soups lean a bit more savory than that, but those comforting spices and orange-ish hue still add up to an unmistakably autumnal bowl of comfort. Make no mistake, butternut squash is the better gourd, and soup is the finest way to indulge in it.
3. Tortellini Broth Soup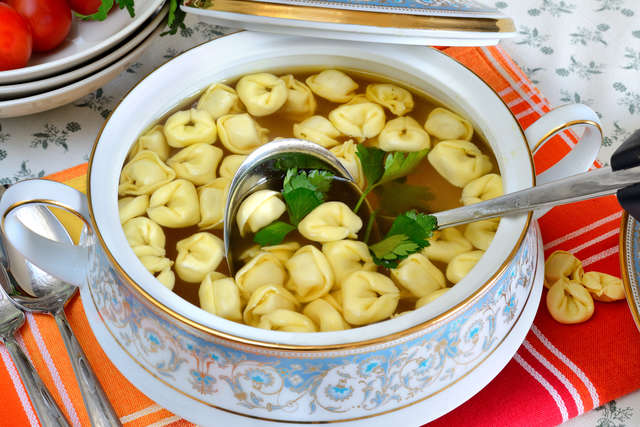 If tortellini en brodo is not in your first-string soup rotation when the temp drops, you're doing it wrong. Tortellini is the best soup pasta shape: It floats elegantly, soaks up delicious broth flavor like a sponge, and is filled with foods of substance like pork, cheese, or both. It also gets bonus points for being the easiest pasta type to make yourself -- another great cold-weather activity.
2. New England Clam Chowder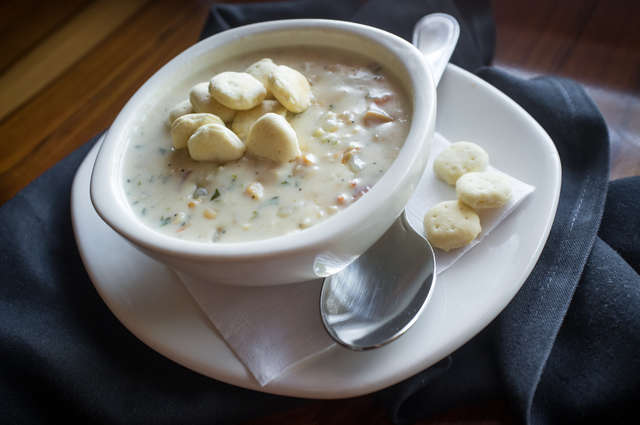 Some would argue this Cape Cod classic is better suited to summer months than cold weather, but I can promise you it tastes better than (almost) any other soup on a cold, rainy day. Locals take this soup so seriously that in 1939, a Maine legislator proposed a bill outlawing the use of tomatoes in the soup. Vastly superior to Manhattan clam chowder in taste, texture, and consistency, New England is the only clam chowder -- hell, the only chowder at all -- worth eating. Load it up with oyster crackers and bacon bits and you've achieved perfect harmony in a bowl.
1. Broccoli Cheddar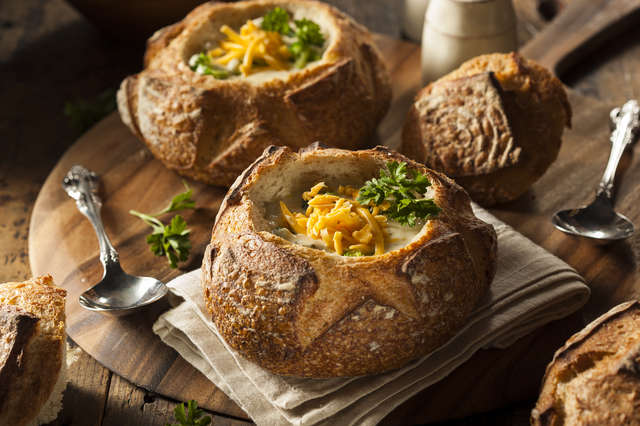 The Big Cheese of soups to get you through the doorless igloo of winter is broc Cheddar. Everyone's favorite Panera menu item, preferred bread bowl filling, and gooey puddle of saturated fats (... yum?) is No. 1. Better than cream of broccoli because that just sounds gross, broccoli Cheddar is a lunchtime indulgence. The perfect marriage of a healthy and unhealthy will have you wishing for a nasty storm, purely for the joy of upping your mood with the undisputed champion of satisfying soups.