The class of 2018 is chock-full of indecently rapid cars. Pick your favourite here
Nissan GT-R 50 Italdesign: 712bhp, 200mph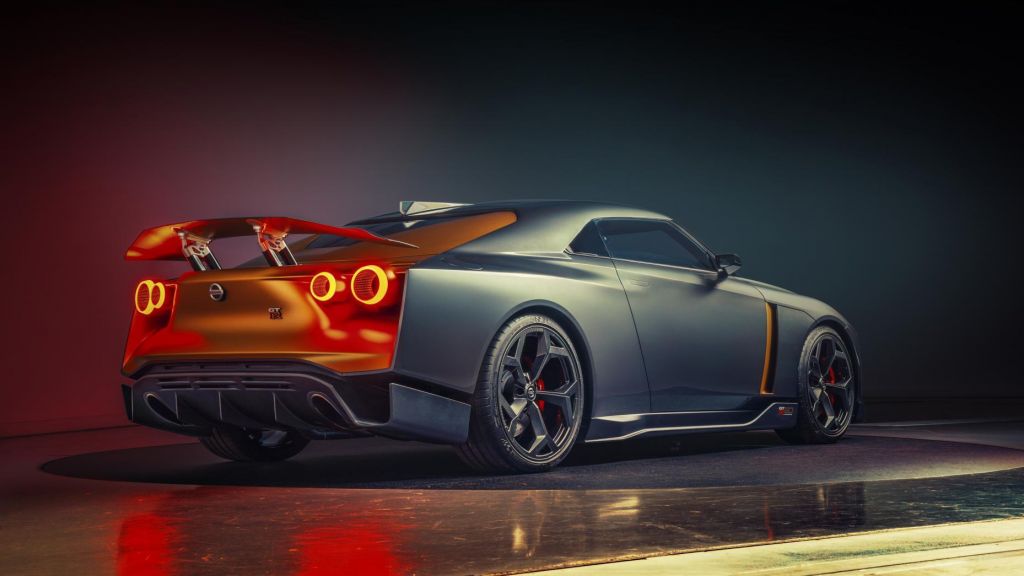 This is a full-blown Nismo machine, with a hand-made 3.8-litre V6 making 712bhp and 575lb ft, featuring high-flow, large-diameter GT3 comp-spec twin turbos, enlarged intercoolers, heavy-duty crankshaft, pistons, connecting rods, reworked intake and exhaust, beefed-up dual-clutch gearbox and a reinforced differential.
The rear suspension uses Bilstein continuously variable dampers, there are huge Brembo brakes, and Michelin Pilot Super Sport rubber wrapped around 21-inch carbon-fibre wheels. The GT-R 50 may not be 'pretty'. But it's pretty magnificent.
Bugatti Divo: 1,479bhp, 236mph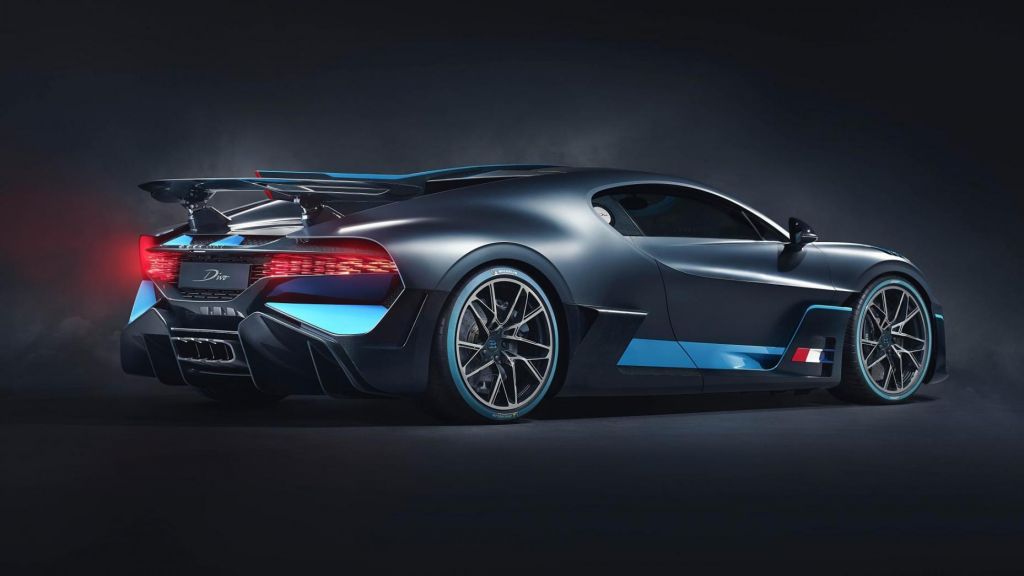 Rule one of the Bugatti Divo: do not try to rationalise it – your head will explode and you'll ruin the carpet. At €5m a pop, it's twice the price of a Bugatti Chiron, so unless the propshaft is forged in gold, dipped in unicorn poo and rolled in diamonds, it's not a number that can be justified by any normal means.
No, the key here is exclusivity. It might use the same 1,479bhp behemoth of an engine as the Chiron does, but everything else is stiffer, lighter and generally madder, refocusing the car not on top speed, but going around corners like an LMP1 race car.
Rimac C_Two: 1,887bhp, 258mph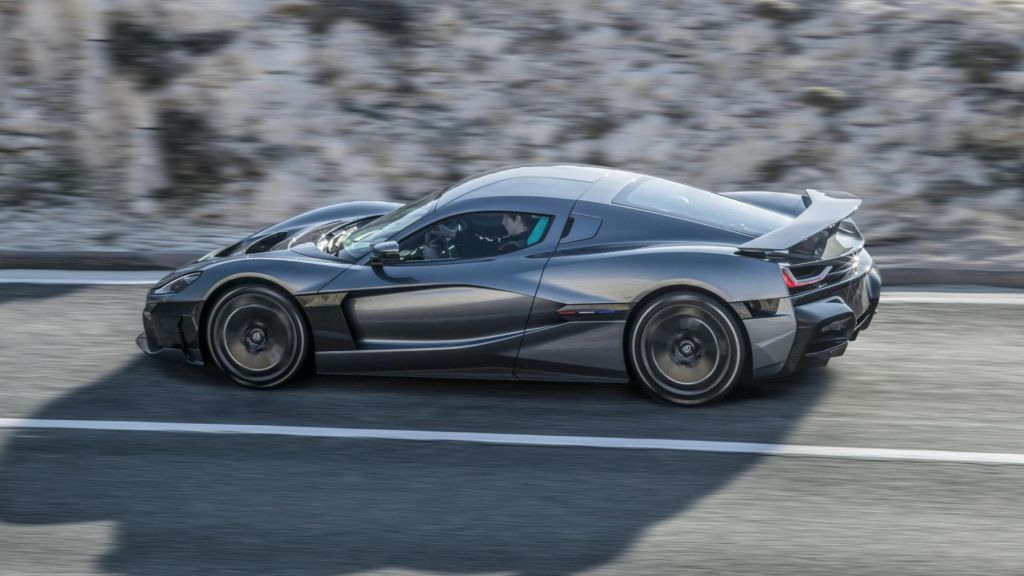 Rimac claims the C_Two's four electric motors develop a combined 1,914hp (1,887bhp) and 1,696lb ft – or 2,300Nm in new money. The front wheels individually use a single-speed gearbox each, while the use of twin two-speed gearboxes at the rear makes for a truly terrifying top speed. Rimac is claiming v-max at 258mph.
On the way, we're told the C_Two will have cracked 0-60mph in 1.85 seconds (albeit with an American drag strip-friendly one-foot rollout), and 0-62mph, for we Europeans, in 1.97 seconds.
If the driver remains conscious, the Rimac will cover off 0-100mph in 4.3 seconds. Quarter-mile? 9.1 seconds. And don't presume it runs out of puff once past three figures. Rimac reckons its new flagship will see off 0-186mph in 11.8 seconds. If these numbers prove to be accurate, then Croatia's super-EV will enter a very exclusive speed club occupied by the likes of the Bugatti Chiron and Koenigsegg Agera RS. The fastest cars in the world.
Zenvo TSR-S: 1,177bhp, 202mph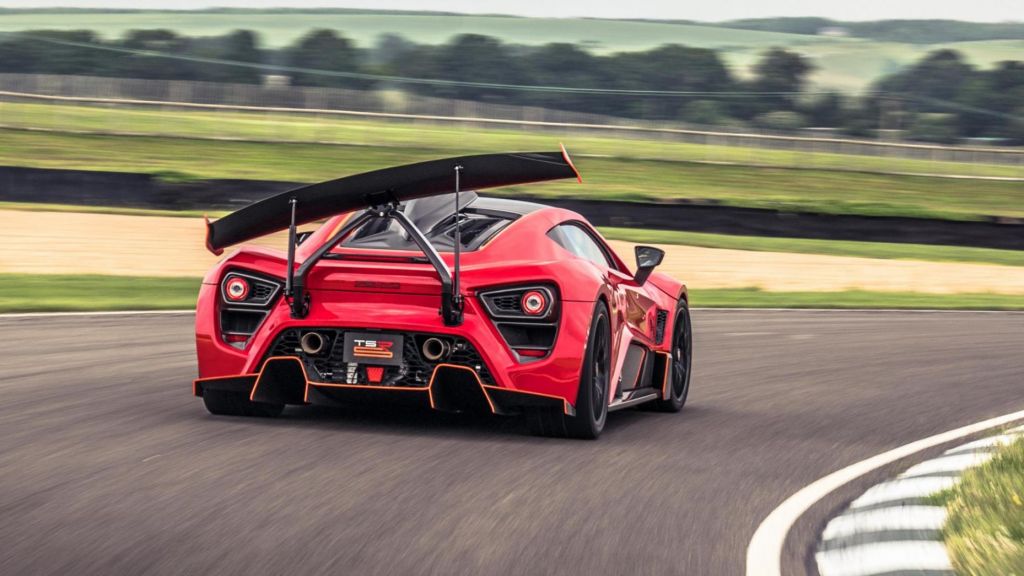 "I doubt it'll ever quite get as polished as a Pagani, but driving it is an event. The engine bellows behind the firewall, full of monstrous intent, the wing swings back and forth, and although I try to act rationally and assess the car, what I really want is a camera on the back deck beaming a live feed to the dash screen. It's childishly entertaining. The turning circle is good, and the gearbox… well that's something else again."
McLaren Speedtail: 1,036bhp, 250mph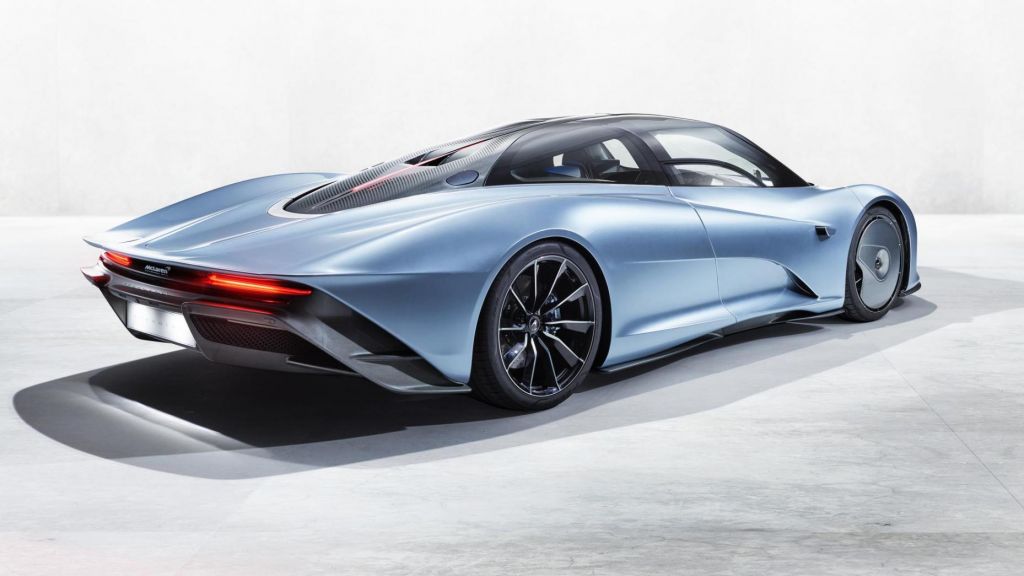 The McLaren Speedtail will, when deliveries start in early 2020, have cost each of its 106 owners north of £2.1m for a car that boasts 1,036bhp and a 250mph maximum speed. When they do strap themselves into the centre seat, line up on a runway, press the Velocity button above their head and nail the throttle, they'll feel what it's like to accelerate from zero to 186mph in the same time it takes a diesel supermini to hit 60mph.
Ferrari Monza: 789bhp, 186mph+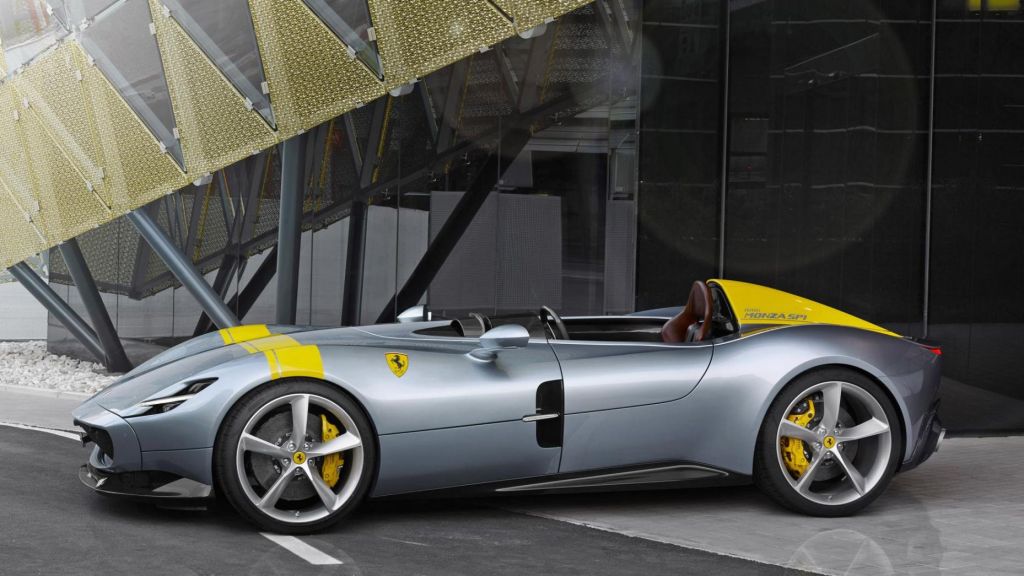 With 789bhp, it's the most powerful engine Ferrari has ever made, and can propel the 1,500kg SP to 62mph in 2.9 seconds, to 124mph in 7.9 seconds and on to a top speed of over 186mph. Wearing a helmet is wise.
Bodied entirely in carbon-fibre, the SP features bespoke forged wheels, LED headlights and a full-width light-bar across the its rear-end. The doors are small, almost pointless items that open upwards and outwards, while the bonnet is a huge, front-hinged piece like a Jag E-Type's.
Lamborghini Aventador SVJ: 759bhp, 217mph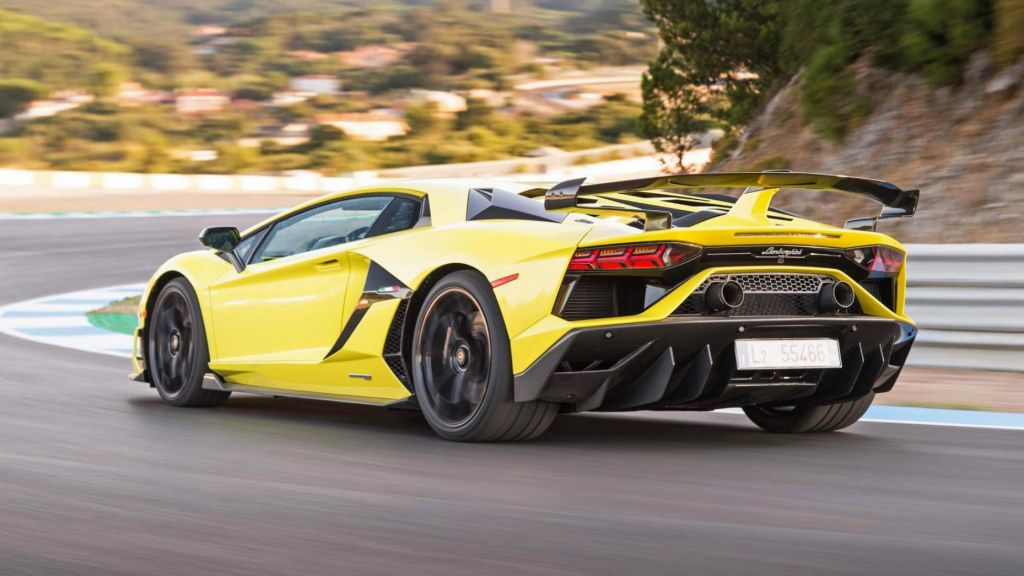 "As the laps accumulate you begin to trust and take liberties with the SVJ in a way you wouldn't dare in the standard Aventador. After a couple of laps you begin to brake later and flick the SVJ more assertively at the corners, leaning on the myriad technologies focused on delivering speed and drama.
"The deeper you dig into its capabilities, the more you begin to trust it and the more rewarding the experience becomes. Turn-in to slower corners is aided by the rear-wheel steer and mid-corner throttle sees the AWD pull the nose out and through the exit. In the higher speed turns the SVJ remains fully planted. Even if you over-commit, the SVJ is predictable and exploitable in a way no Aventador has managed previously…"
Chevrolet Corvette ZR1: 755mph, 212mph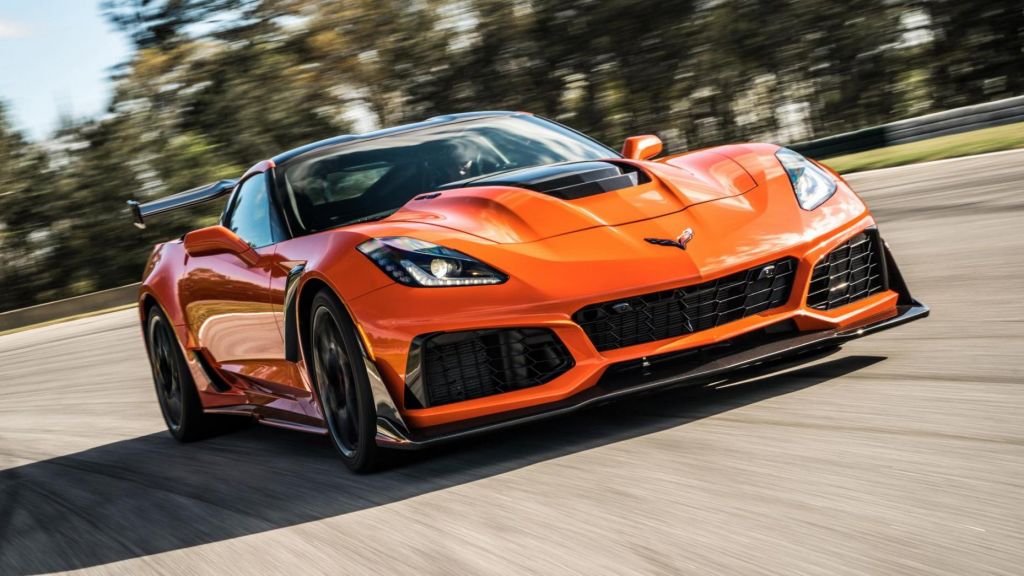 The ZR1 is categorically not just a straight-line missile. Proof? When the Chevy development team took a ZR1 mule to Virginia International Raceway to do an endurance test on a final part (the initial spec exhaust x-pipe couldn't handle the ZR1's extra power and, yes, fury) they broke the lap record set by the Ford GT, possibly the best handling car on sale today, by more than a second…
Aston Martin DBS Superleggera: 725bhp, 211mph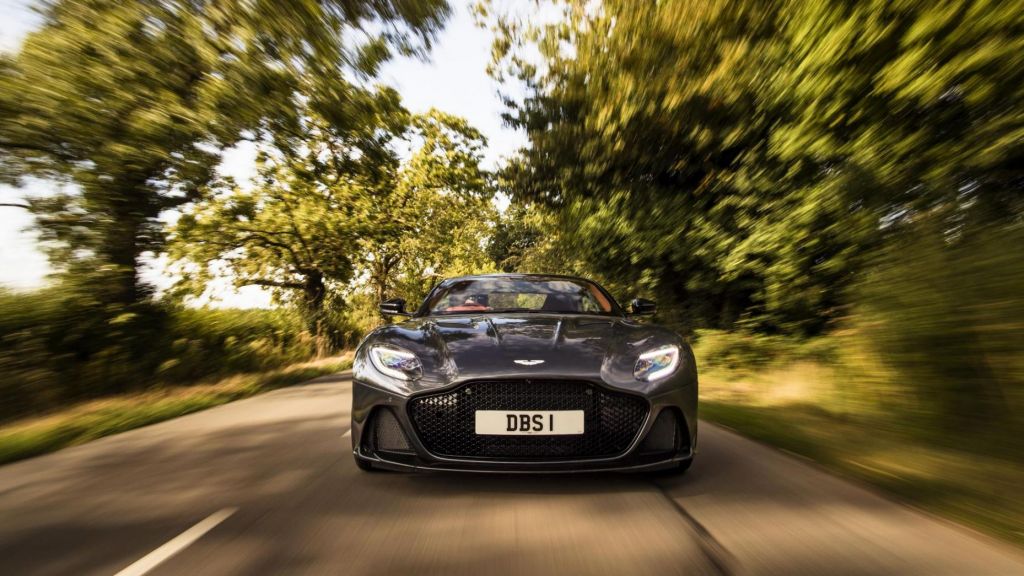 "Torque doesn't hit quite as early as the 1,800rpm peak promises, but that's probably just as well. It helps reduce traction concerns. The noise is a splendour, a rich crescendo that's not as strident as a Ferrari, the softer noise doing more to reassure you that the car isn't about to get spiteful. That said, don't turn the traction control off. In the interests of experimentation I did. Once the rear wheels lose traction they spend an awful lot of time looking for it."
Porsche 919 evo: 1,350bhp, 213mph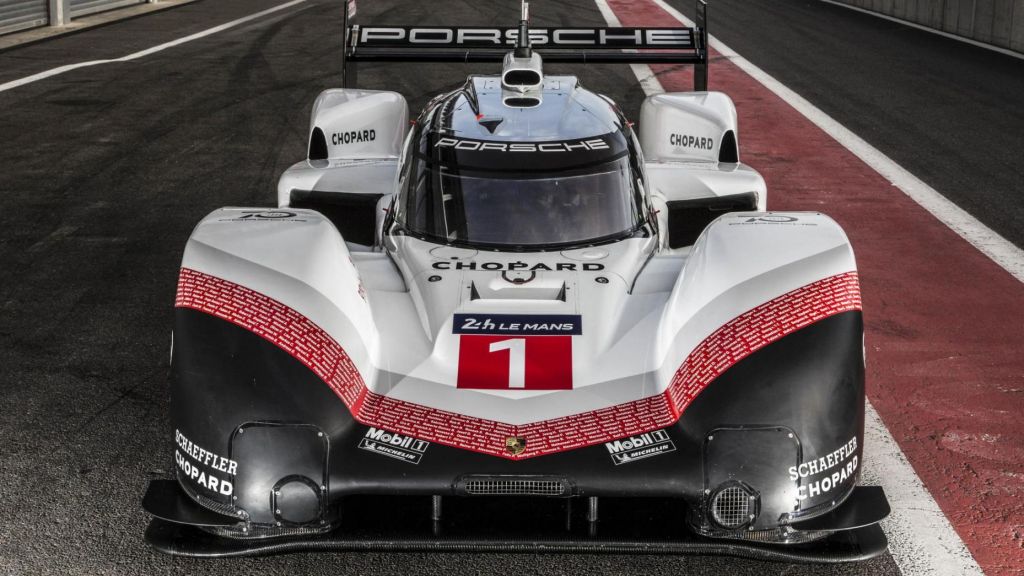 "The entire hardware of the powertrain remains untouched," says Porsche, but now it's binned the WEC-mandated fuel-flow meter that effectively limited the 919 to 500bhp, power from the 2.0-litre turbocharged V4 internal combustion engine has leapt up to 720bhp. Power from the e-machine has increased from 400 to 440bhp, giving 8.49 megajoules of boost.
Ferrari 488 Pista: 711bhp, 211mph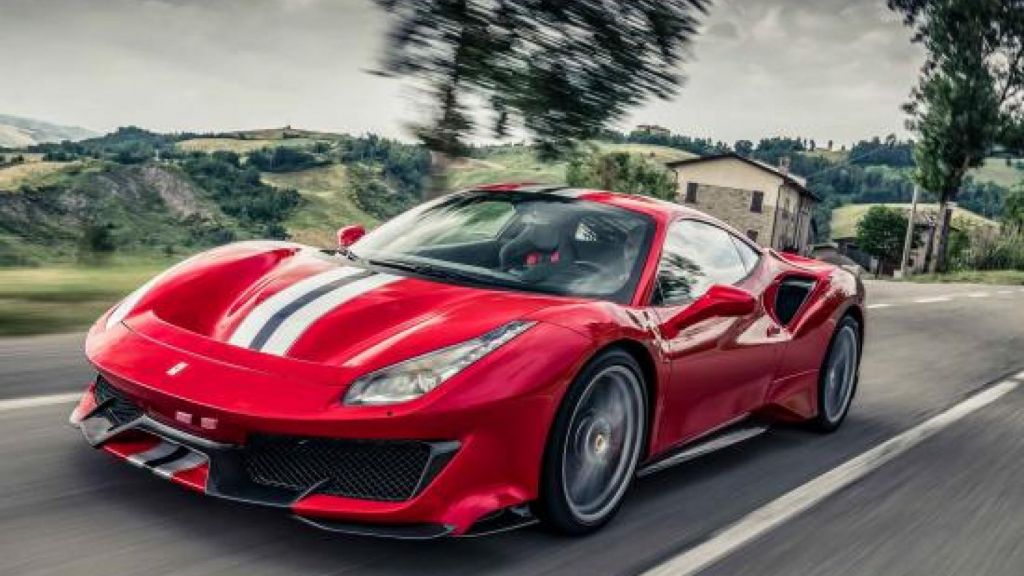 "So, as a driving device, this is Maranello at its best. On paper, a 710bhp twin-turbocharged, mid-engined Ferrari should be approximately as approachable as a Victorian headmaster with a cracking hangover, but this thing is a complete honey to slide around."
BMW M5 Competition: 616bhp, 155mph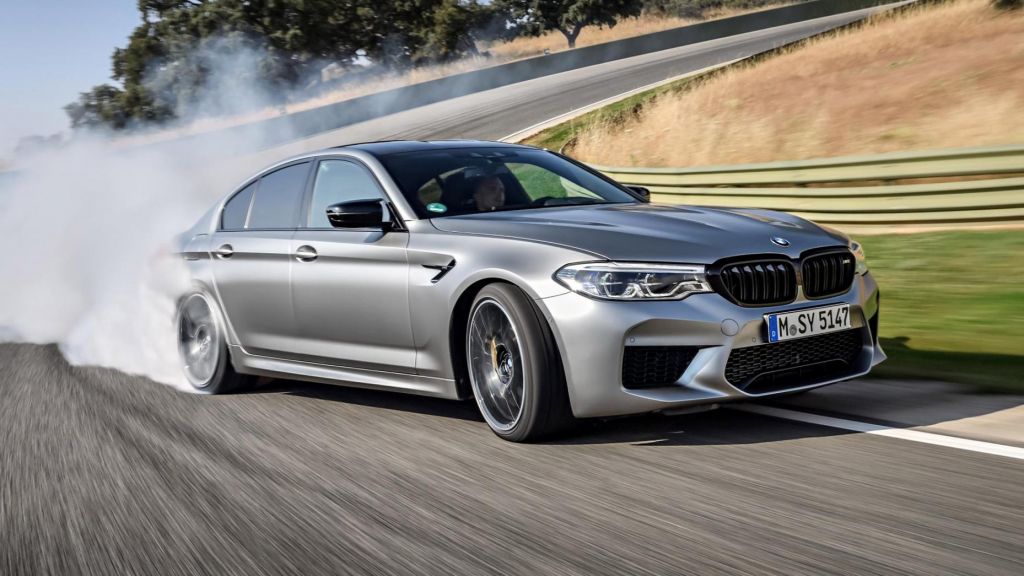 It's a monster on the road. It's big, mind, so it needs space to operate, and it's heavy so it doesn't like tight turns. But once it hits its stride it's amazing, with huge grip, vast reserves of traction and torque to haul it out of bends, and some sense it's involving you in things. Not a lot, but some.
And yes, that V8 really is mighty. The eight-speed autobox covers for lag, and it does sing as it works its way through the revs, surging to its 7,200rpm red-line with even more venom thanks to the new chip and pipe. Not the thunder of an AMG engine, but engaging and a bit more sociably stealthy.
Dodge Challenger Hellcat Redeye: 717bhp, 203mph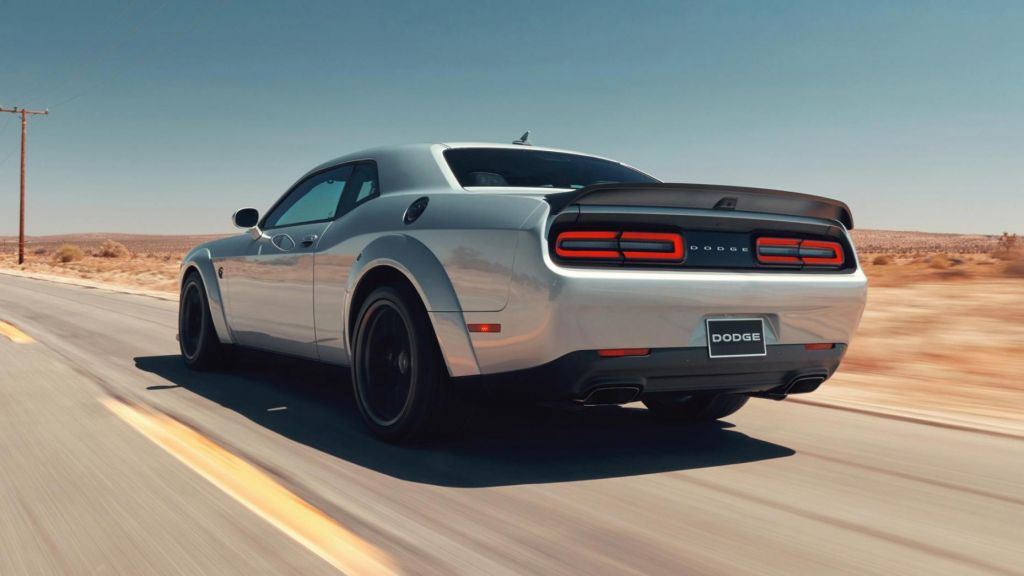 This puppy is a Hellcat – itself uprated for 2019 to 717bhp/656lbft thanks to the better airflow caused by the dual-snorkel bonnet – just with the Demon's 'Hellcat high output' engine featuring the bigger supercharger and another 80bhp/51lbft of go.
Or rather it's quite a lot more than that. It also gets the Power and After Run chiller functions to cool the engine during and between runs. Plus it gets the power reserve function for faster getaways and the strengthened drive train. You can also delete the passenger and rear seats in both the standard and Redeye Hellcats, just like the Demon.
Mercedes-AMG GT 4dr: 630bhp, 196mph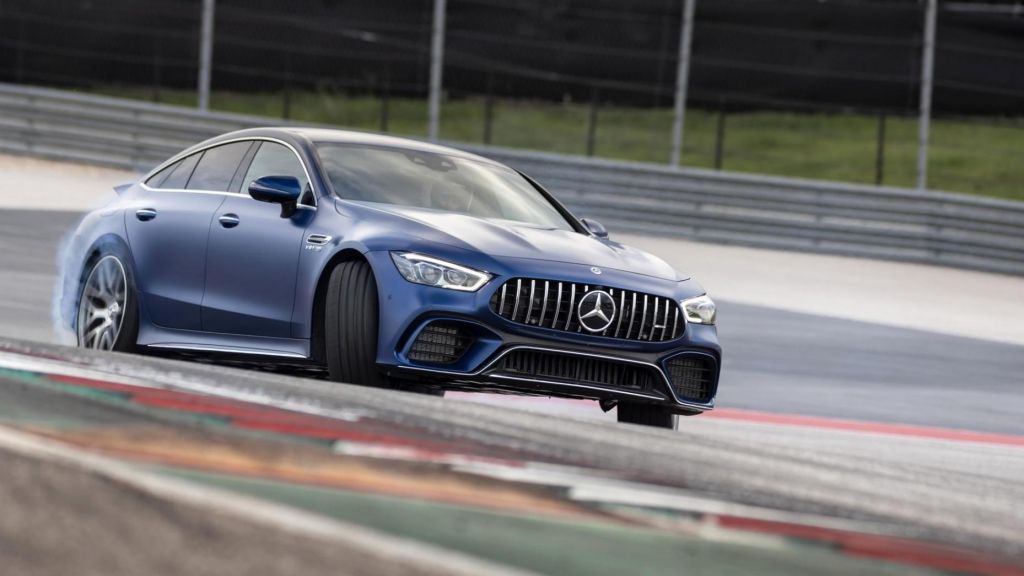 It looks great and goes like hell, not just in a straight line but round corners, too. OK, so it's not really a four-door GT. But in smoothing off some of that car's dynamic edges, this might even be the ultimate iteration of the idea. The ultimate tech-laden family supercar. Start saving.
McLaren 600LT: 592bhp, 204mph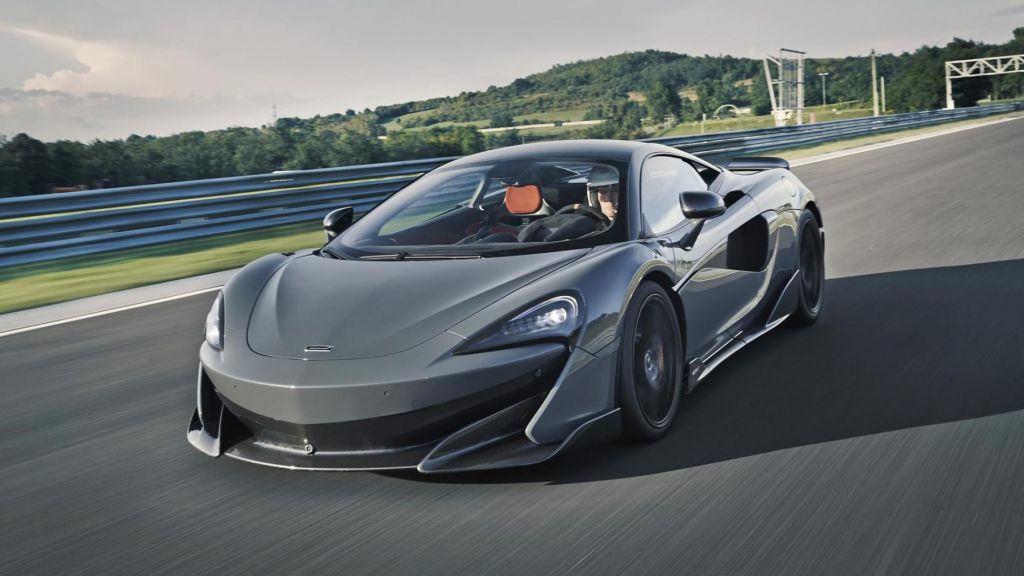 "The accuracy and response is such that time seems to slow down during a corner. You have the ability to make corrections many times, to feel how the car reacts and adjust again several times in one corner. It's uncanny. It's akin to a Caterham. At 1,356kg it's lighter than all its direct rivals, too.
"Every message is delivered with high-def clarity, every response to steering and brakes is immediate. It gives you the ability to break the corner down into phases, and then sub-divide each one, then pick those apart, to study and feel everything. It's uncanny and absorbing."