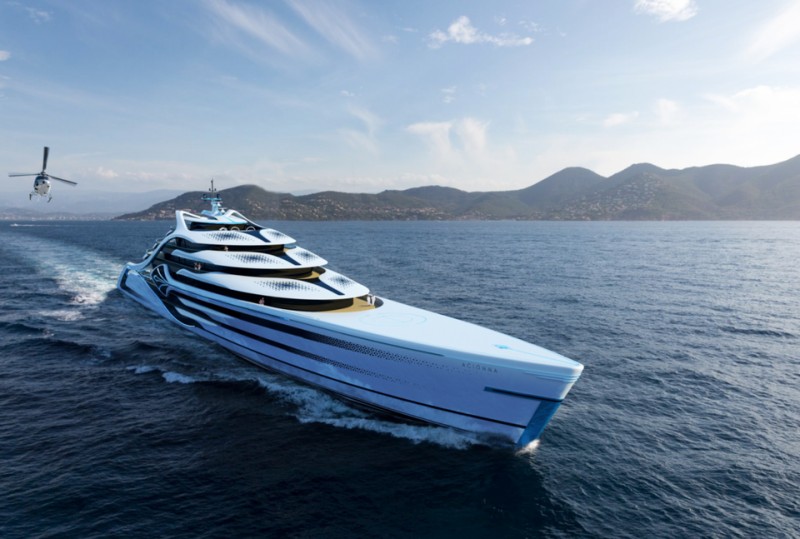 Andy Waugh's hydrogen-powered concept yacht
Yacht designer Andy Waugh has a reputation for pushing the envelope with his superyacht design concepts, and his latest, a 574-foot-long superyacht he calls Acionna is as audacious and unconventional as the others. It's obvious Acionna is designed to challenge preconceptions about truly large yachts that tend to have homogeneous style. But its exterior styling is actually much less radical than some of his other concepts.​ His proposed propulsion solution on the other hand is as "outside the box" as it gets.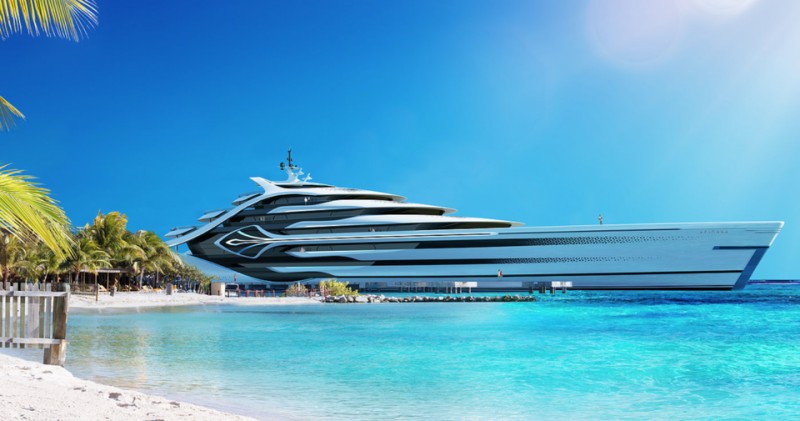 Andy Waugh's hydrogen-powered concept yacht
According to the design brief, the enormous interior space available in such a large vessel could include almost any feature desired including a full size squash court, helicopter hanger and a Olympic-size indoor pool. It's designed to have eight decks including an enormous main saloon with panoramic curved glass overlooking the aft deck pool. This area leading down to the swimming platform is designed to be a central 'island' where the owner and guests can relax completely surrounded by the pool and accessed via a tunnel aft and a bridge forward. The main pool is also designed to flow down the sloped transom and into a lower pool of the swim platform.​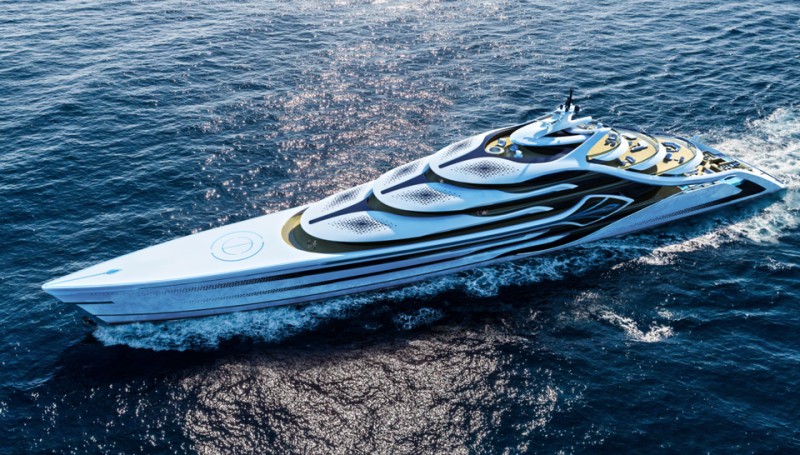 Andy Waugh concept yacht
Meanwhile, more space will be dedicated to the propulsion system in comparison to conventional designs because Waugh envisions Acionna to be powered with hydrogen using a similar system currently being tested in cruise ships and ferries. If the power used to manufacture the hydrogen is purchased from renewable energy sources the yacht could be said to be 'zero impact'.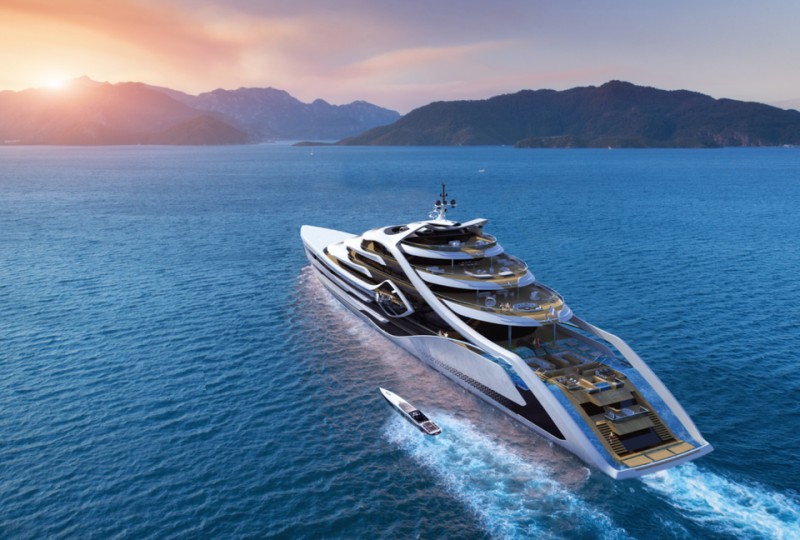 Andy Waugh's hydrogen-powered concept yacht
This is an interesting development in that Hydrogen propulsion for larger vessels requiring long range capability could be a significant improvement over conventional propulsion systems. There are only a few marine hydrogen facilities in the planning stage so this yacht won't necessarily be built any time soon. However, until vessels like this are conceived and built, ultra-large yacht production will stagnate. Waugh is betting that this Acionna concept will appeal to those who see themselves as trend setters and game changers, those who appreciate the luxury of owning a superyacht that's nearly 600-feet long but also want to have a positive impact on the environment too.