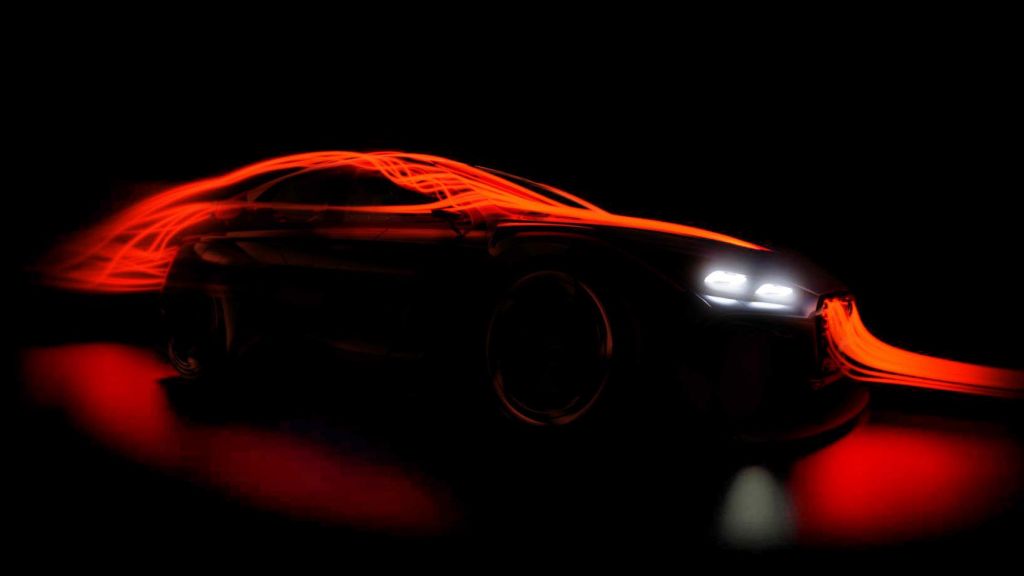 Quick versions of the i20 and Tucson may also be in the pipeline
Ever since Hyundai announced it was forming the 'N' division, there have been murmurings of an exclusive range-topper. Not another warmed-over version of one of the brand's existing models, like the nevertheless tremendous i30N, but a bespoke, ground-up performance car. Like when AMG did the SLS (and then the GT).
Well we need murmur no longer, for Hyundai has confirmed it is indeed doing a 'halo model'. We're told it will ride on a bespoke platform, which is excellent (though there will be some "sharing"), but the company's remaining tight-lipped about everything else.
Seriously - we've got next to no information, aside from this shady teaser pic. We don't know when it's going to be launched or what sort of engine it might have - not even whether it'll be coupe, hatch or something else entirely.
Gyoo Heon Choi, the company's boss of high-performance vehicle planning, says Hyundai "needs something to further improve [its] high performance image". "The base model [i30N] is not enough. Volume-wise it's good, but it's just a derivative [of the normal i30]. We need something unique and powerful to live at the top of the hierarchy," he says. "At the top is motorsports, then just behind that is halo and then comes the N models."
Klaus Köster is Hyundai's director of high-performance vehicle development. All he'll tell us is that this mystery-car will be a "blast". "Everything else, I could tell you," he says, "but afterwards there are two possibilities. Either I would have to kill you, or use those things from Men In Black".
We managed to extract a few tidbits. Choi confirms N is effectively experimenting with different powertrains and bodystyles. Some form of electrification is on the cards. Of course Hyundai has a lot of in-house expertise when it comes to EV and fuel-cell tech', so we wouldn't be surprised if the new car were to feature hybrid power. I speculate wildly, and nothing is denied. Front-wheel drive, four-wheel drive… Klaus has an irritatingly good poker face.